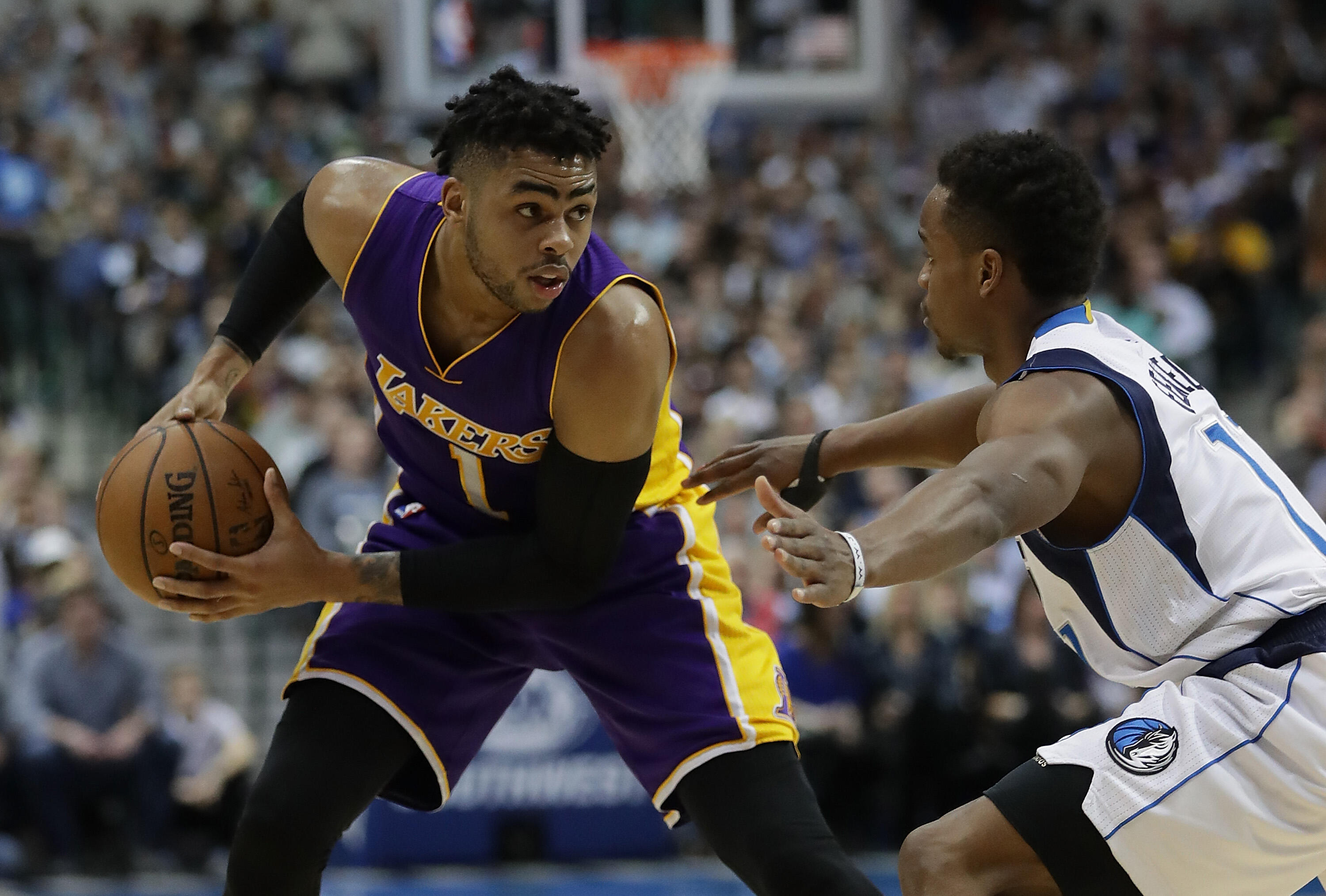 Two years ago, the Los Angeles Lakers selected D'Angelo Russell No. 2 overall. On Tuesday, they agreed to part ways with the 21-year-old guard to clear cap space.
According to Adrian Wojnarowski of The Vertical, the Lakers are sending Russell and Timofey Mozgov to the Brooklyn Nets in exchange for center Brook Lopez and the 27th overall pick in Thursday's NBA Draft.
With Lopez's contract expiring at the end of next season, this is an obvious play to clear cap space in preparation of a 2018 free agency class that will feature Paul George and LeBron James. The move will allow the Lakers to shed $54 million in future salary owed to Mozgov, while acquiring an expiring contract in Lopez.
Yesterday on Petros and Money, Wojnowarski discussed how the Lakers were 'locked in' to UCLA point guard Lonzo Ball at the No. 2 overall pick. Listen to the full interview below.