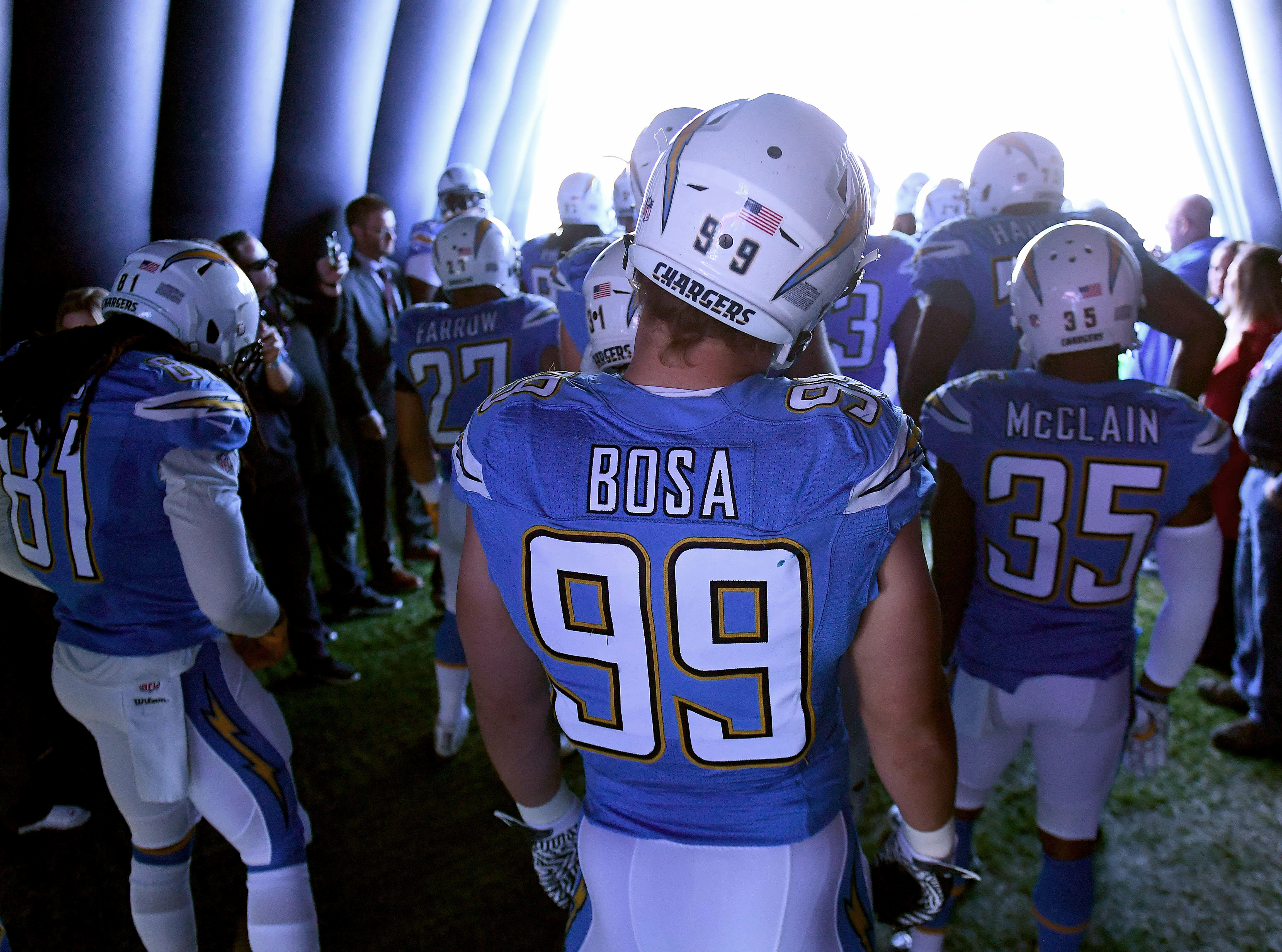 The Chargers may be coming off a 6-10 season in arguably the most competitive division in football, but that is not preventing optimism for the team from one NFL fantasy/projection expert.
Mike Clay, who provides NFL fantasy and projection analysis for Sirius XM and ESPN, projects the Chargers to finish the 2017 season with 8.7 wins -- the most in the AFC West and 12th-most overall.
The Raiders were projected to finish second in the division with 8.5 wins, followed by the Chiefs and Broncos at 7.8 and 7.4 wins, respectively.
The defending Super Bowl champion Patriots are projected to finish with 11.7 wins, the highest total in the NFL.