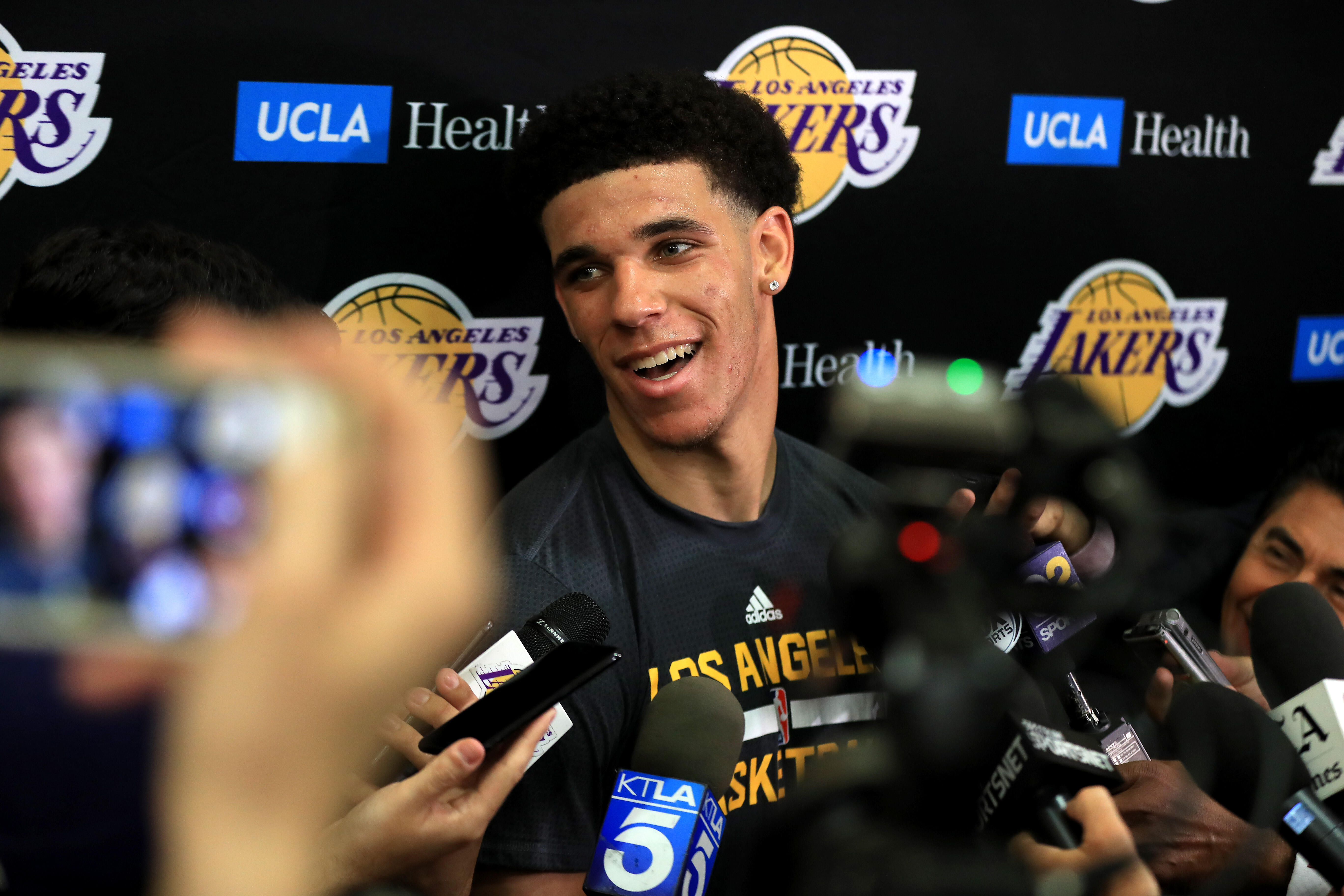 The Los Angeles Lakers will meet with Lonzo Ball one more time before making their final decision on what to do with the No. 2 pick in next Thursday's NBA Draft.
Shams Charania of The Vertical reports the Lakers have scheduled a final pre-draft meeting with Ball for Friday. It is uncertain where the meeting will be held, but Lakers Insider Mark Medina of the L.A. Daily News reports it will not be at the team facility in El Segundo.
Ball had previously worked out for the Lakers last week. Since then, the team has hosted the likes of Kentucky guard De'Aaron Fox and Kansas forward Josh Jackson, with projected top pick Markelle Fultz out of Washington set to visit the team this week.