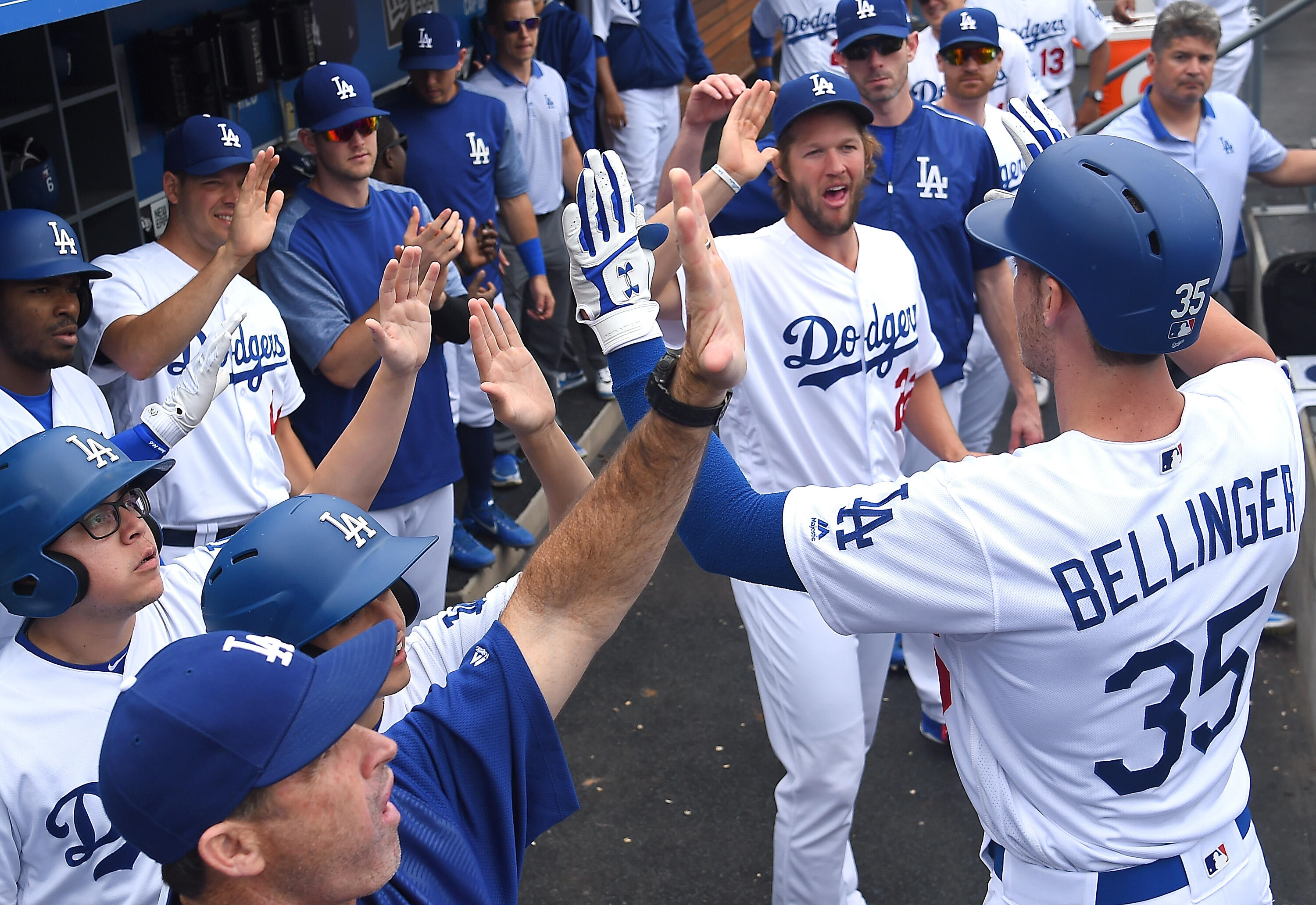 Dodgers Insider Alanna Rizzo joined "Lunchtime" with Roggin and Rodney on Wednesday to discuss, among other topics, the historic start to Cody Bellinger's MLB career.
One of the most notable quotes from Rizzo came when discussing how growing up with a father in the big leagues has prepared the 21-year-old for this moment.
"For the guys that had dads in the big leagues, this scene is not foreign to them. It's not something they are easily fazed by, because honestly, it's all they know. Cody Bellinger was taking batting practice when he was three years old. When you have young kids, they throw temper tantrums because they didn't get their favorite snack or they want to stay up late. He was throwing temper tantrums because his dad wouldn't throw him BP. So this is a kid that is not fazed by anything, and it's fun to watch him grow."
Rizzo also touched on what the rookie success of Bellinger and Yankees phenom Aaron Judge means for the game.
"It's awesome that you have two of these kids, two rookies, lighting the baseball world on fire on both coasts."
Listen to the full interview below.