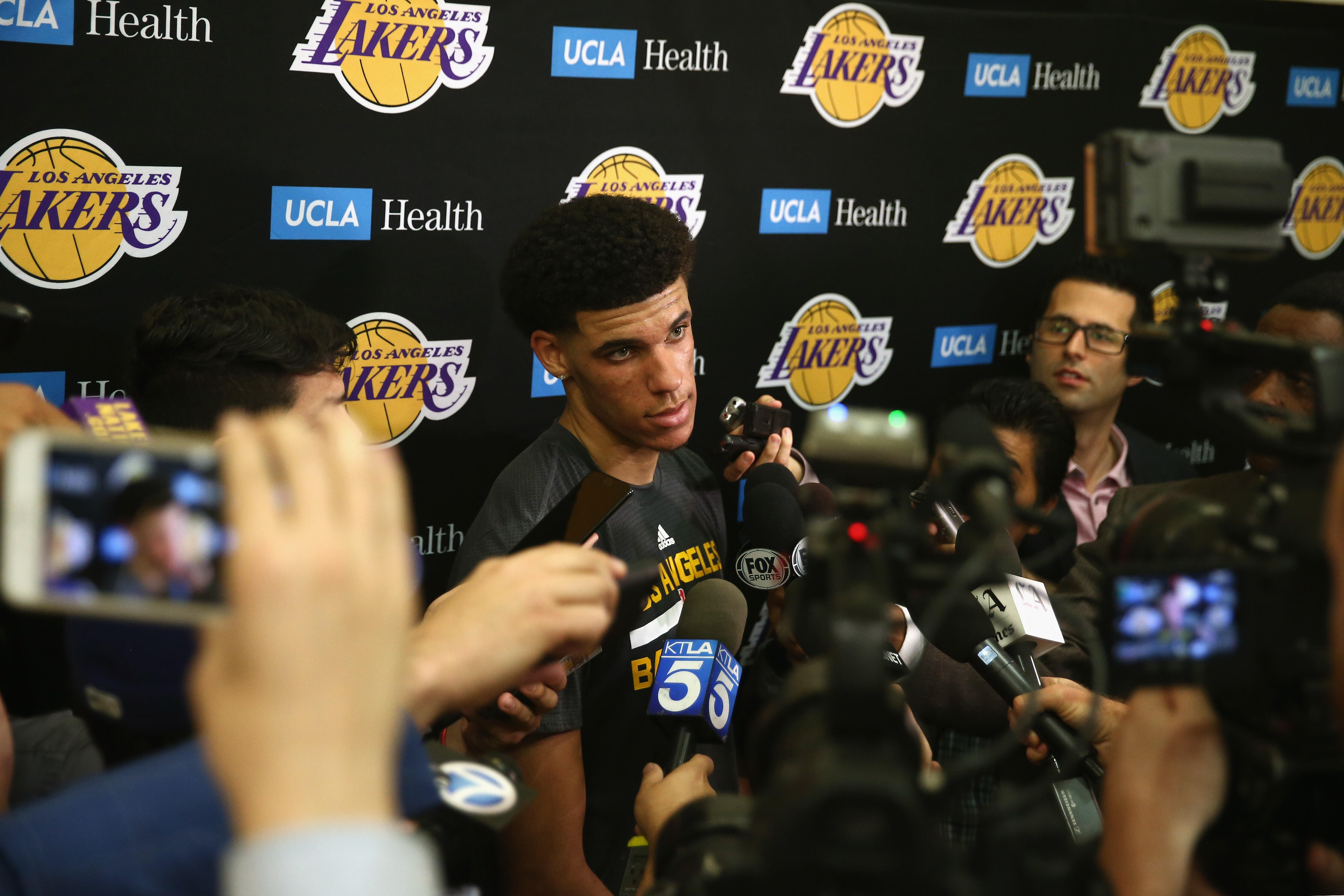 "What I walked away most impressed, from what I was able to see, was just his presence. The way he answered questions. Obviously, these guys are trained on how to deal with the media. But compared to these young guys on the Lakers, Lonzo Ball seemed to have the most maturity, the most command of the room."
Lakers Insider Mark Medina attended Lonzo Ball's pre-draft workout with the team this week, and joined Fred Roggin and Rob Parker on Thursday to share his takeaways.
Although the workout itself was closed to those outside the organization, Medina was impressed with the maturity Ball showed when speaking to the media. He also discusses a comment from the former UCLA standout that appeared to be a direct shot at Lakers point guard D'Angelo Russell, as well as if Kentucky's De'Aaron Fox could be in the fold for the team at the No. 2 overall pick.
Listen to the full interview below.