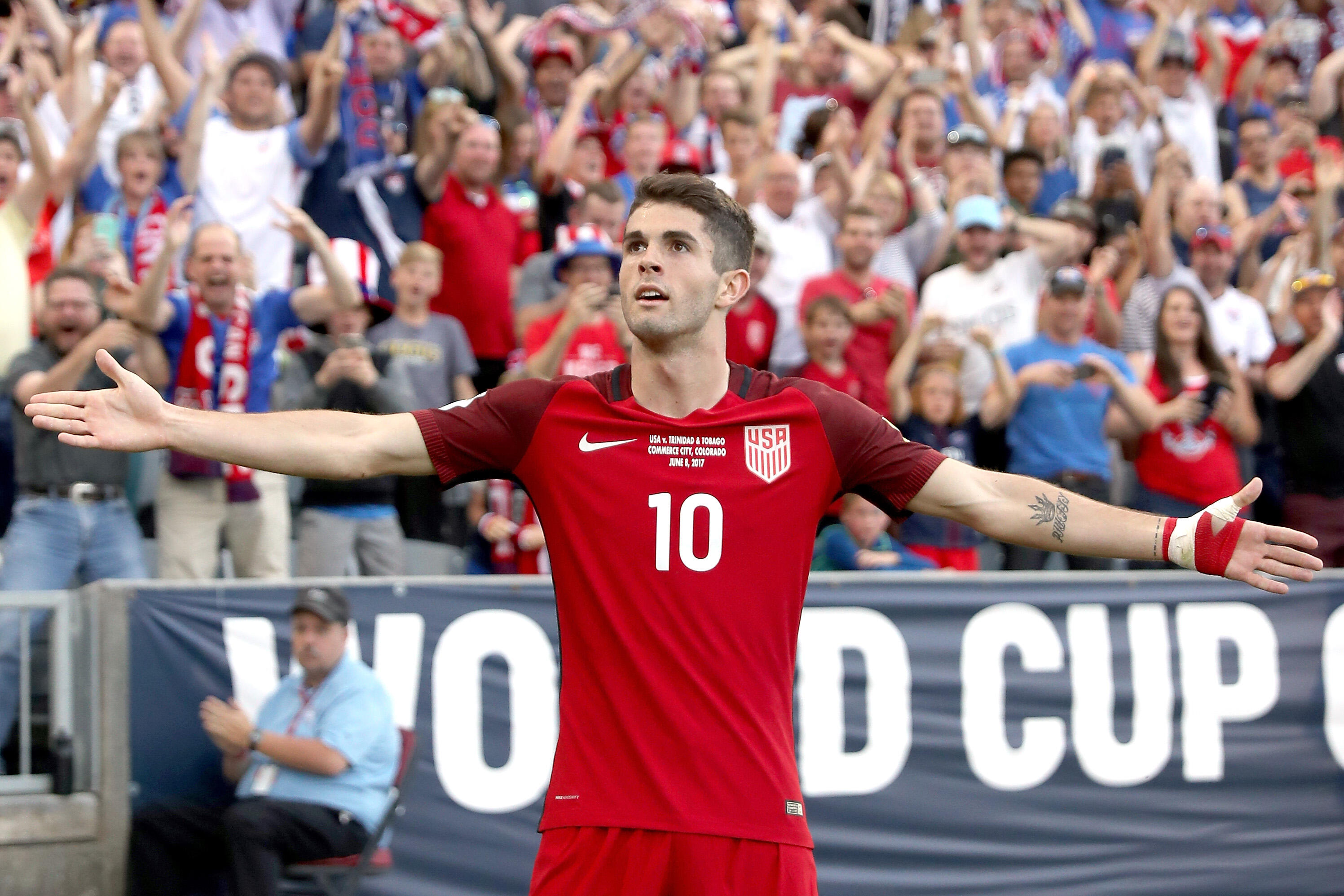 18-year-old soccer phenom Christian Pulisic put on another dazzling display for the U.S. Men's National Team on Thursday, scoring a pair of second-half goals to lead the Americans to a 2-0 victory over Trinidad and Tobago.
It's no secret why Pulisic has invigorated U.S. soccer fans with hope amid a history of international irrelevance. Witness both of Pulisic's goals from the evening below.
Watching this kid play, it is easy to see he has the potential to be something special.
Next up? A showdown with North American rival Mexico at Estadio Azteca on Sunday.