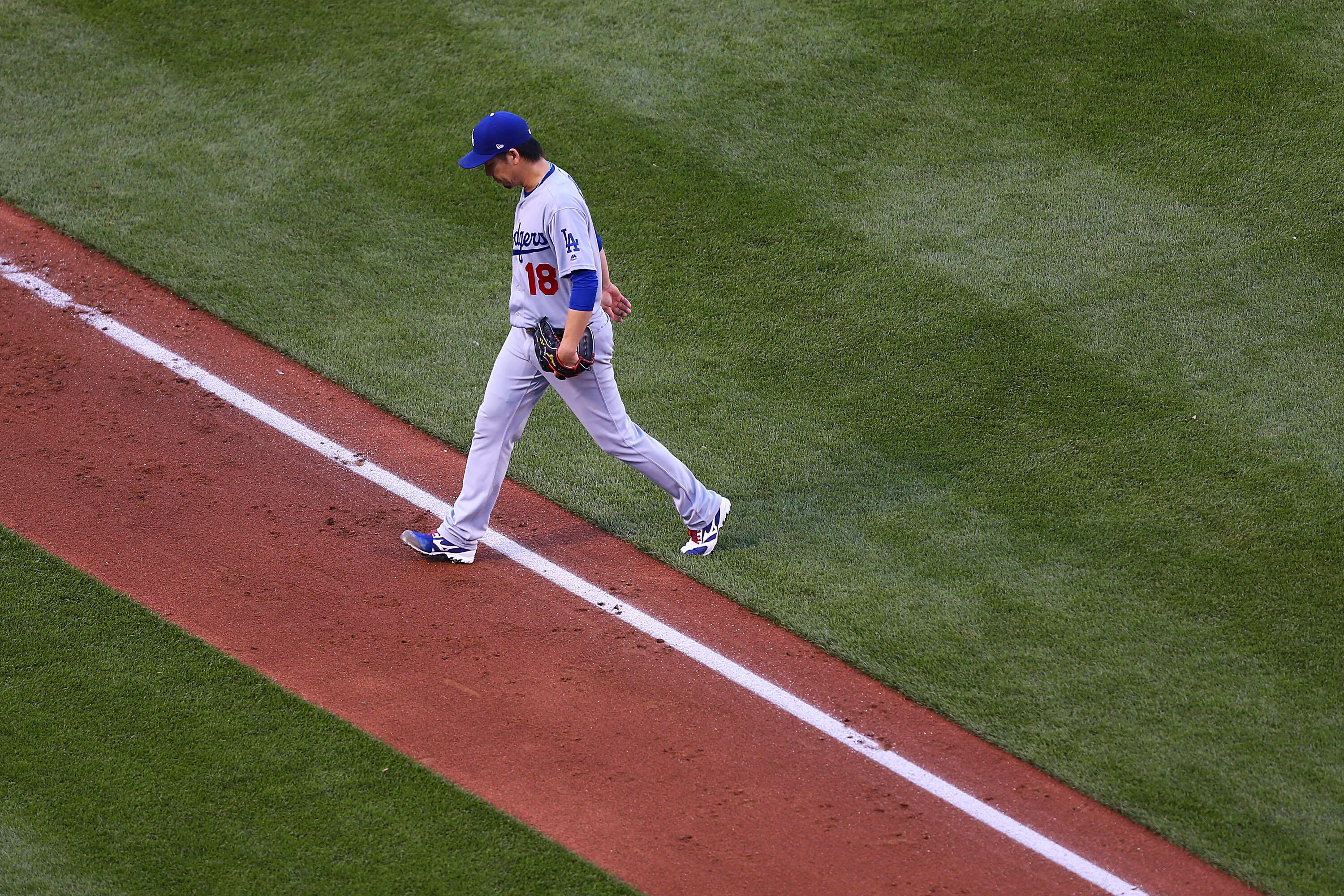 The Dodgers starting rotation has seen a number of shakeups this season, and it appears that Kenta Maeda could be the next pitcher to find himself as the odd man out.
Maeda has struggled throughout the season, posting a 5.16 ERA, and has failed to go longer than five innings since May 10th. While Dodgers manager Dave Roberts revealed that Maeda will make his next start, he did acknowledge that 'frustration with his performance is growing.'
With Julio Urias back at full strength at Triple-A OKC, Alex Wood and Brandon McCarthy both set to return from injuries and Hyun Jin-Ryu showing improvement, rotation spots are limited.
Over the course of his past three outings, Maeda has allowed eight earned runs and eight walks with 13 strikeouts in 13 innings pitched.
Listen below for the latest episode of Dodger Talk.