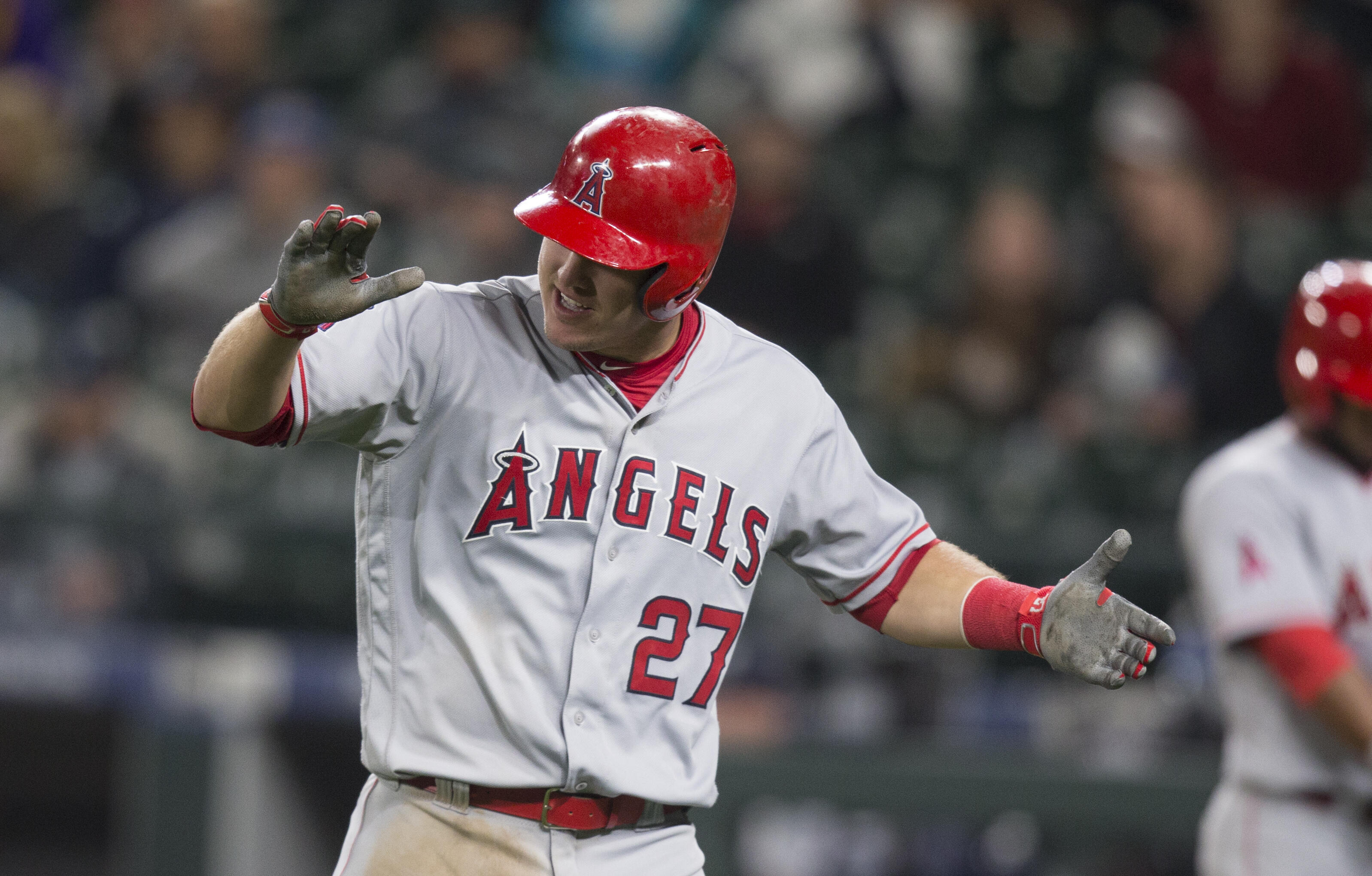 The Los Angeles Angels took a major hit during Monday's game against the Atlanta Braves, as star outfielder Mike Trout suffered a left thumb injury that will force him to miss a significant portion of the season.
The Angels announced that Trout will have surgery on Wednesday to repair the UCL in his thumb, with a typical timetable for his return set at six to eight weeks.
Trout's .337 batting average and 16 home runs rank second in the American League, while his 36 RBIs rank fourth.
The Angels are currently 26-27, second place in the AL West and two games back in the Wild Card race.
Photo: Getty Images