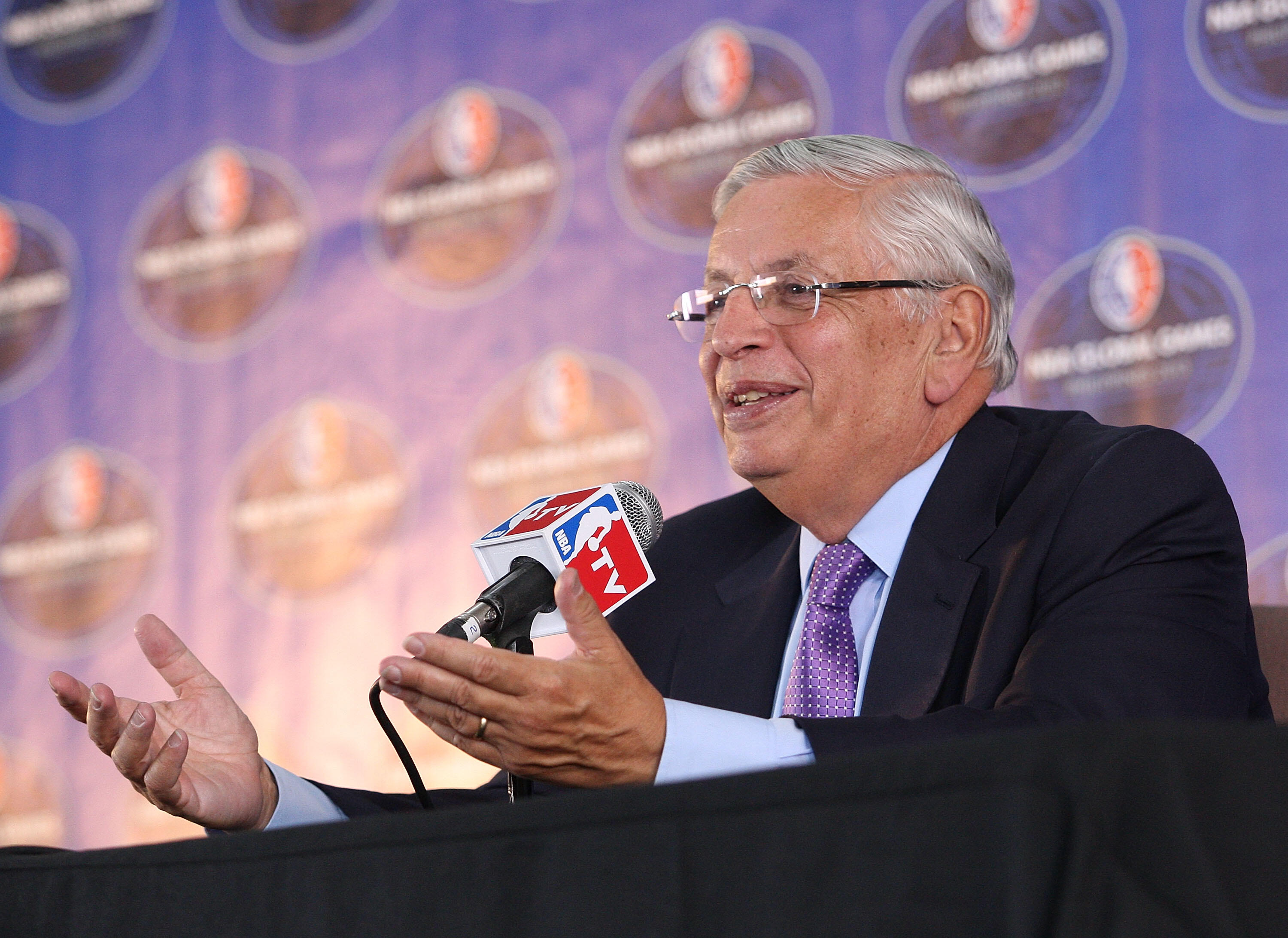 The vetoed trade that prevented the Lakers from acquiring Chris Paul, and eventually led to the elite point guard joining the Clippers, is a sore subject for Lakers fans.
Rather than pair Kobe Bryant with a superstar for the waning years of his playing career, the team fell into obscurity -- and has yet to recover.
Obviously, this moment in 2011 stirred some animosity toward then-NBA commissioner David Stern. According to some recent comments by Stern, however, at least part of the blame falls on the shoulders of departed Lakers general manager Mitch Kupchak for panicking on a potential deal.
During an appearance on the "Nunyo and Company" podcast, Stern revealed some new information: The Lakers still could have potentially completed a deal for Paul (emphasis mine).
"(My decision) was only based on what was good for New Orleans, or what was not good for New Orleans. It had nothing to do with the Lakers at all. And in fact, in the course of the weekend, we thought we could re-do the deal. We really thought that Houston would be ready to part with Kyle Lowry; and we had a trade lined up for Odom that would have gotten us a good first round draft pick. Not we, but my basketball folks. But Mitch Kupchack at the time panicked, and moved Odom to Dallas. So the piece wasn't even there for us to play with at the time. So that was it — just about what was good for the then New Orleans Hornets.