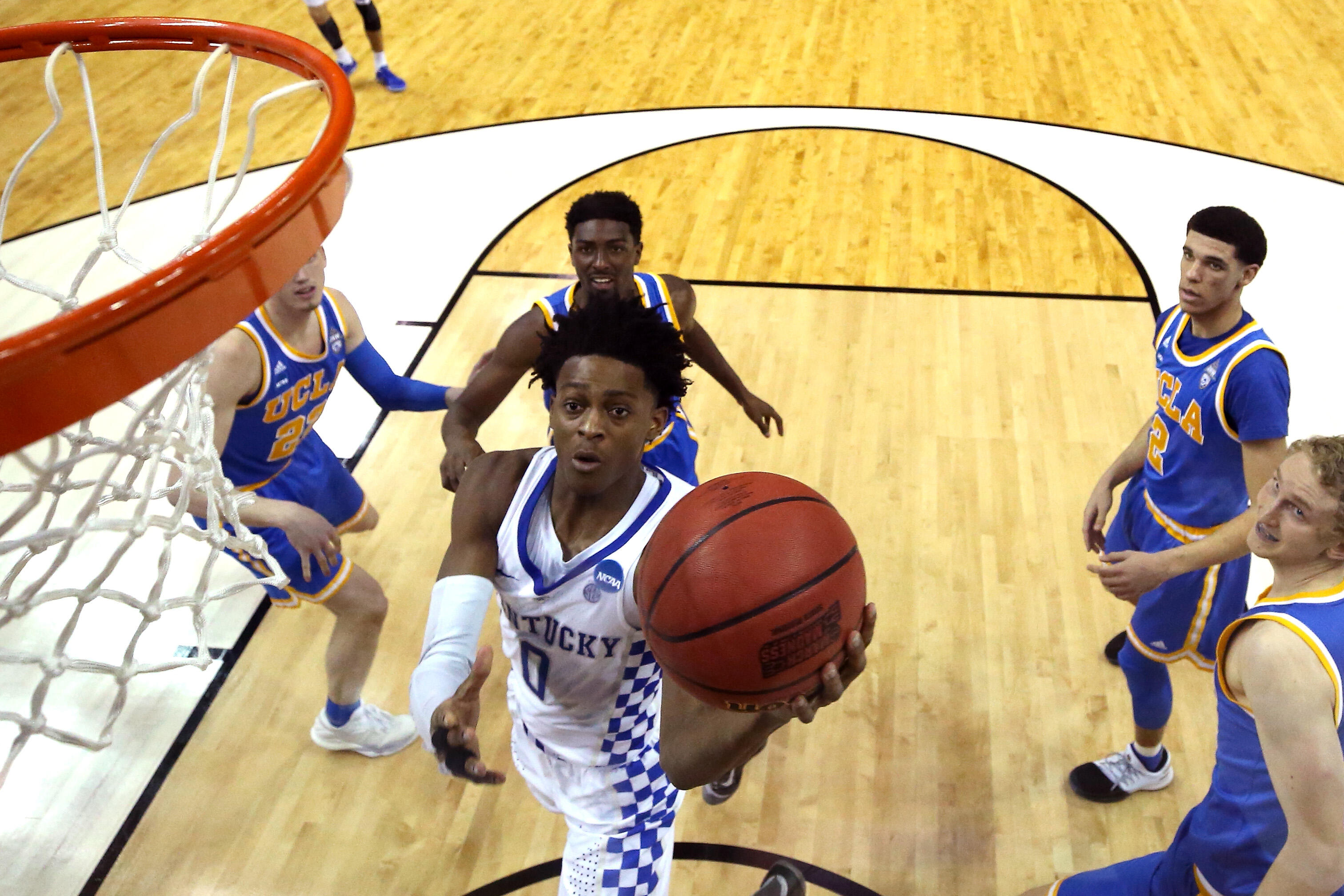 De'Aaron Fox launched himself into the forefront of NBA Draft conversation with an electric freshman season at Kentucky, which included a 39-point outburst in a Sweet 16 victory over Lonzo Ball and UCLA.
For the most part, the national discussion has centered around the assumption that Ball and Washington's Markelle Fultz stand apart as the draft's top-two point guards. According to a recent report, however, Fox is picking up traction as the best floor general available.
Regardless of where Ball stands in comparison to Ball and Fultz, it seems obvious all three will land in the top-five of a draft that features a handful of teams in need of a point guard of the future.