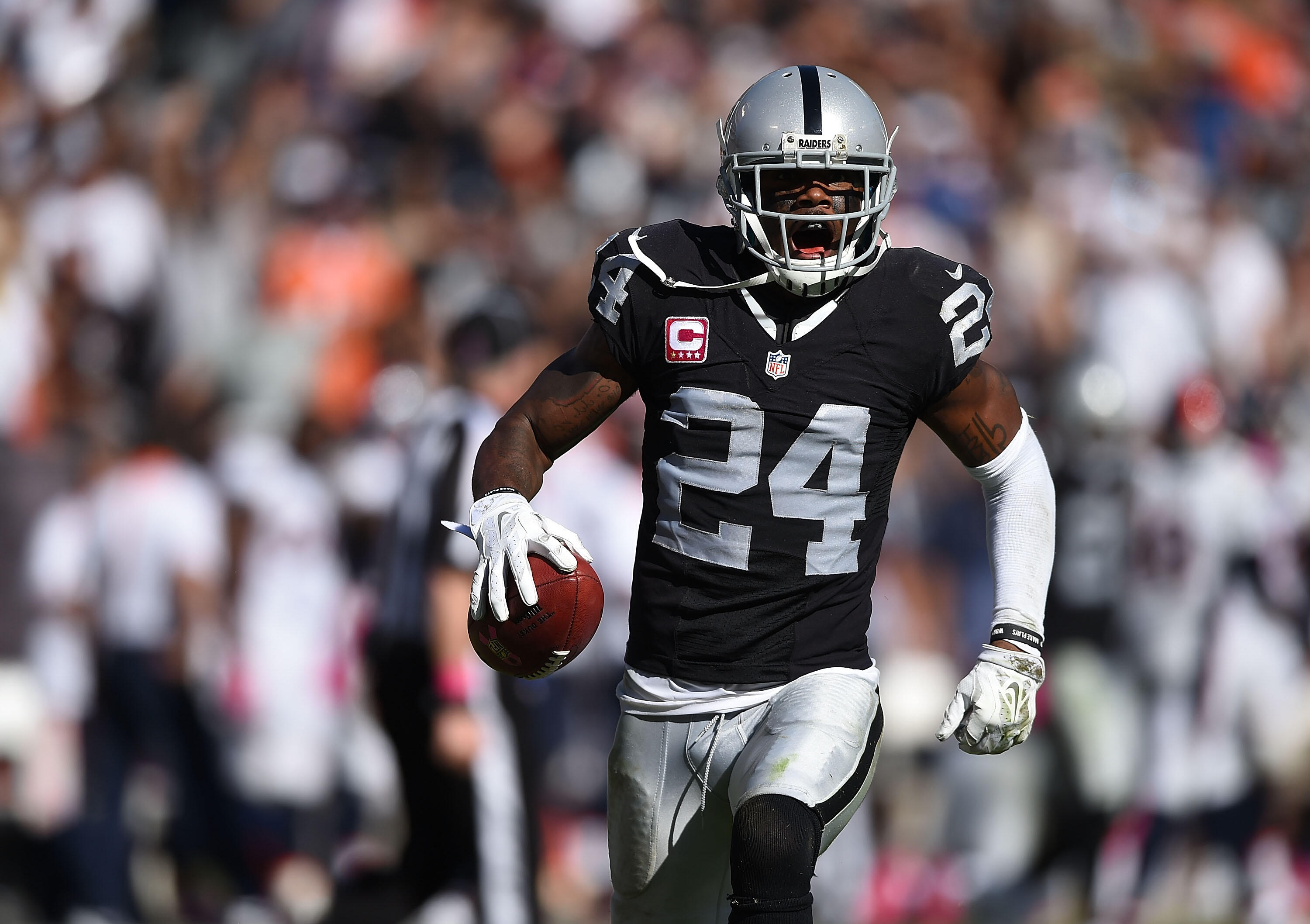 Charles Woodson's No. 24 jersey is one of the most iconic in Raiders franchise history, and he is ready to share the number with another likely Hall of Famer.
Running back Marshawn Lynch, who came out of retirement to join his hometown team, will don No. 24 for the Silver and Black next year. As for Woodson's thoughts, he couldn't imagine anyone more worthy.
"I'm excited about it for Marshawn to have a chance to come home and play in front of friends and family," Woodson told ESPN. "That number 24, that's something special with the Raiders. I don't think there's anybody more worthy than Marshawn to wear that number."
The No. 24 has rich history in Raiders lore beyond Woodson as well. 1984 Hall of Fame inductee and Super Bowl XI hero Willie Brown wore the number as a defensive back with the team from 1967-78.