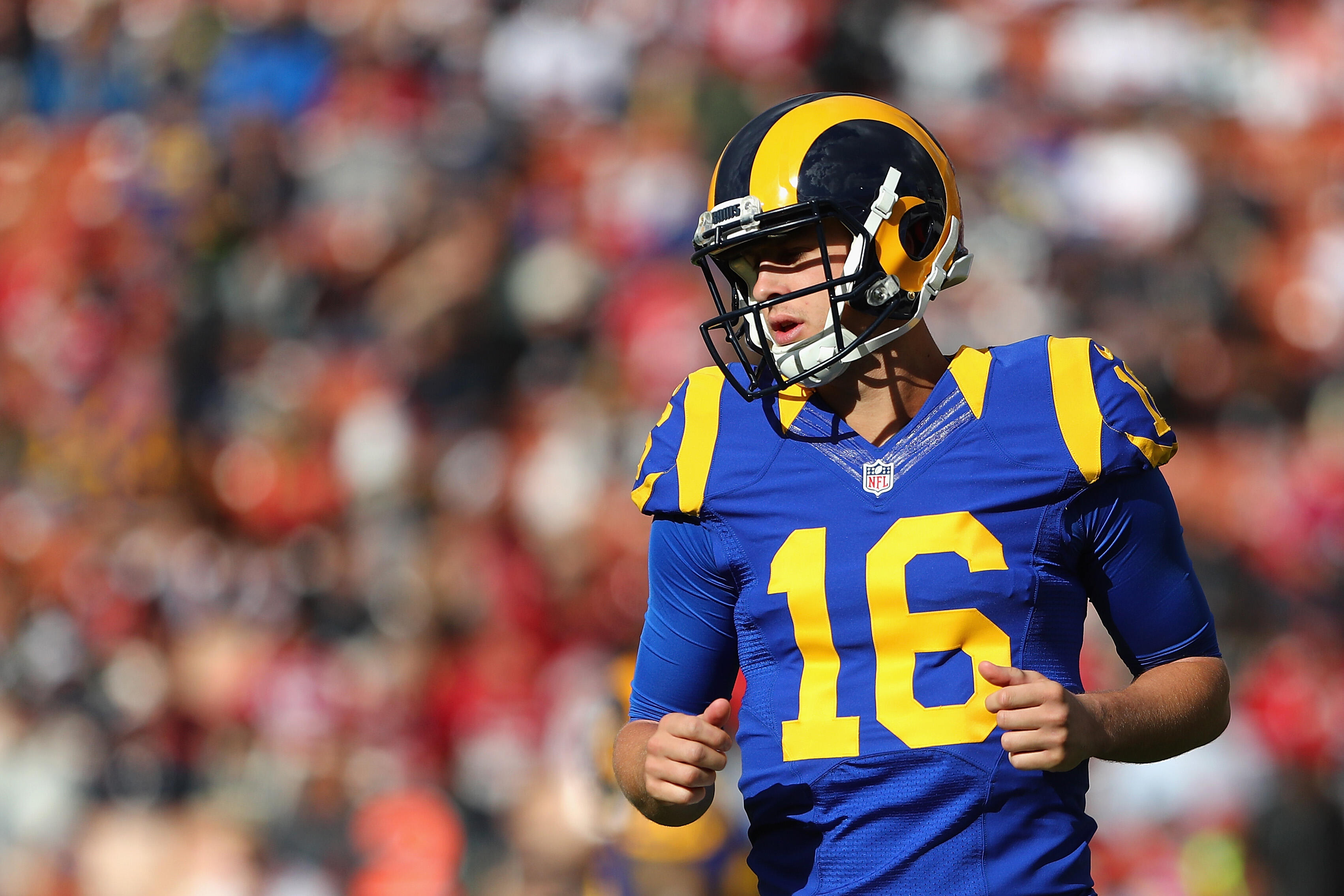 By Vincent Bonsignore
As observations go, it probably falls more into the can't-be-seen-without-a-microscope category. But the most astute scientists will tell you items unable to be detected by the human eye are sometimes the most critical, so the relatively casual critique Robert Woods made about Jared Goff might foretell something more significant.
Woods, the Rams' free agent wide receiver pickup, and Goff, the second-year quarterback on whom so much of their future success depends, have been consistent workout partners almost since the moment Woods signed last March. Woods might be only 25, but the four NFL seasons he has accrued involved five starting quarterbacks. And that's four too many, given the timing, chemistry and comfort level required for quarterbacks and wide receivers to prosper together.
The former USC star would like nothing better than to develop a long, monogamous working relationship with Goff over the next few years, although that is largely dependent on Goff fulfilling the promise and potential the Rams envisioned upon drafting him first overall in 2016.
And as the early stage of their partnership evolves, Woods is on the lookout for evidence to support that conclusion.
A small sample of which was recently presented
A week ago, playing against a certain defensive look in practice, Goff misfired on a throw to Woods. The two hashed it out in conversation and conferred about it in the classroom. And when faced with the same defensive package against the same play this week during a Rams' Organized Team Activity practice, the result was decidedly different.
"This time he threw a perfect pass," said Woods, who seemed hardly surprised by the manner in which Goff made the adjustment or the pristine throw he delivered.
These are traits Woods has already recognized in Goff during their short time together.
"Work ethic, arm and accuracy," Woods said, describing Goff. "You see him coming out here, always working, first to answer the question in the meeting rooms. He's always listening. Always asking questions."
That isn't to suggest Goff will make the leap from the struggling rookie we saw in 2016 to All-Pro in 2017. Or that long-term success is guaranteed for the former Cal star. But given the natural progression from Year 1 to Year 2, the rebuilt infrastructure and support system the Rams have supplied Goff with this offseason and the more certain and confident demeanor he has presented so far during OTAs, there's compelling reason to believe the 22-year-old will take a positive step forward this year.
"I think he's done a nice job just getting better every single day," said Sean McVay, the young coach with whom the Rams have entrusted the development of their valuable asset.
McVay's hiring was step one in a multi-faceted off-season operation designed to enhance Goff's development.