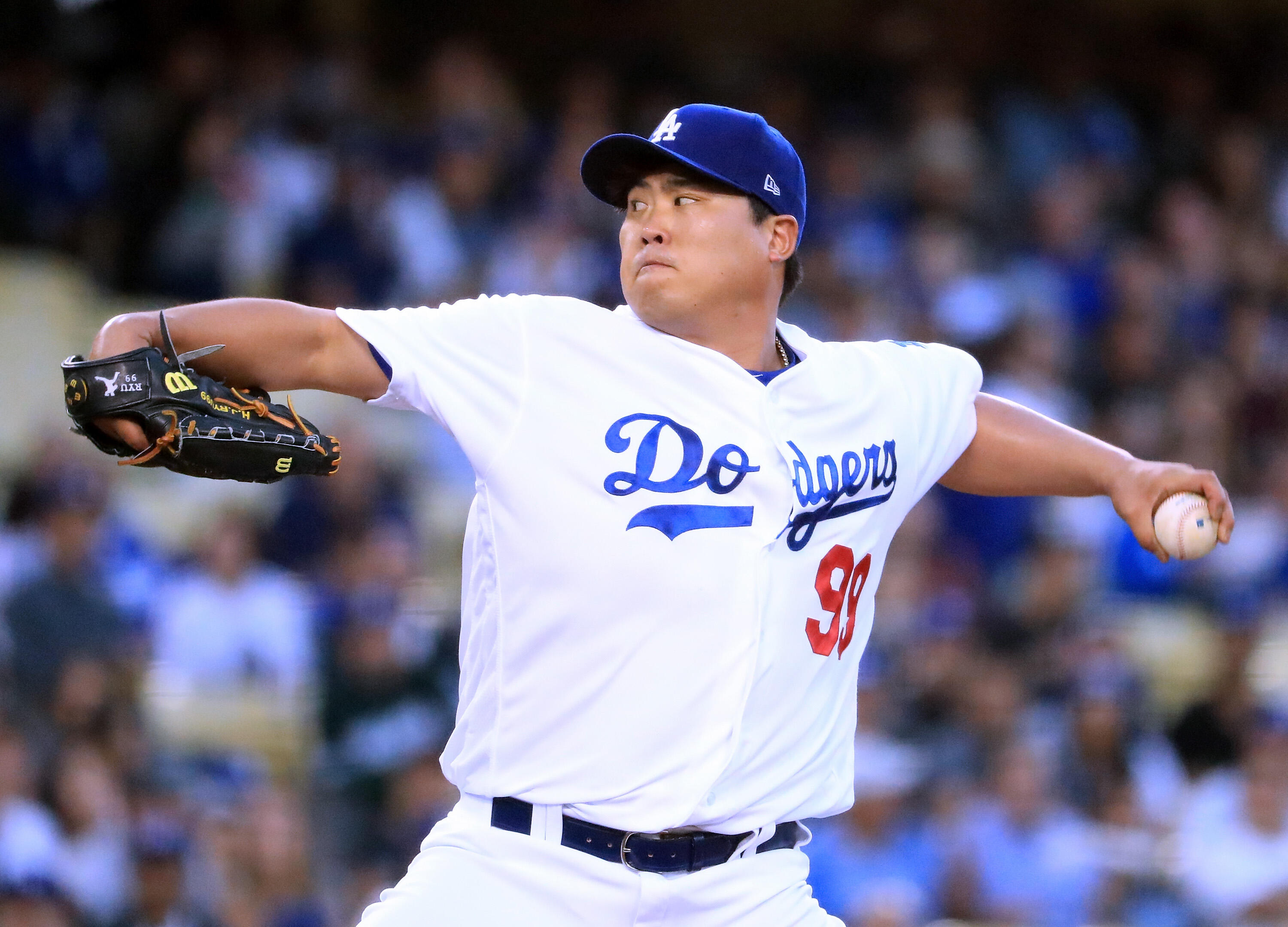 Dodgers left-hander Hyun-Jin Ryu made his first career relief appearance on Thursday night, and he did not disappoint.
The 30-year-old entered the game with a 2-5 record and 4.75 ERA, struggling to find his groove through seven starts this season. That changed when he entered the game from the bullpen in the top of the sixth leading the Cardinals 6-3.
Ryu appeared comfortable throughout the evening, pitching four shutouts innings to close out the victory -- and pick up his first career save.
The Dodgers would win the contest 7-3, as Ryu allowed two hits and one walk while striking out two batters.