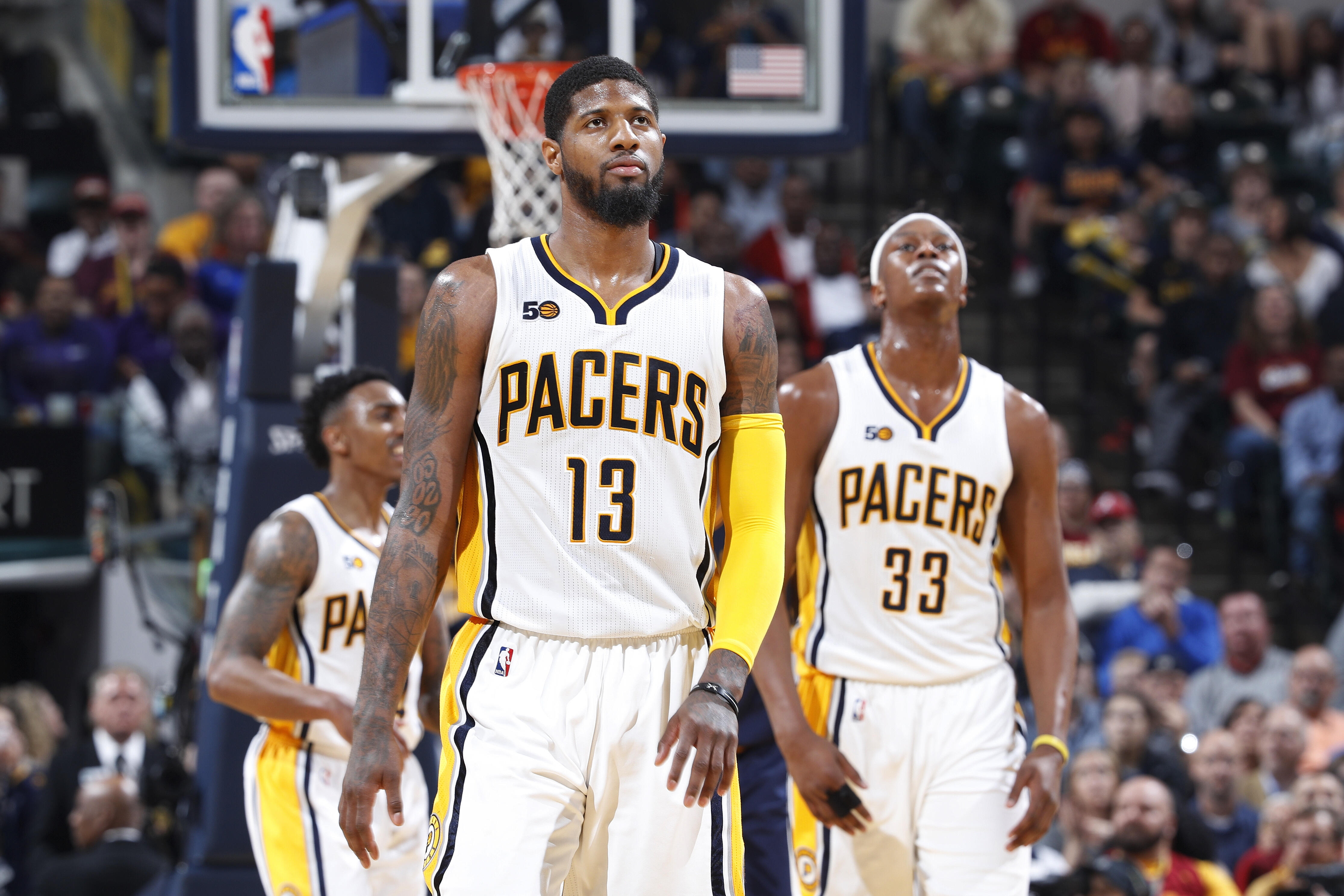 The biggest storyline for the Lakers outside the NBA Draft this offseason is undoubtedly the possibility of Pacers star Paul George donning the Purple and Gold, something that got a little more likely on Wednesday.
George was omitted from this year's All-NBA team, which eliminated the chance for the Pacers to re-sign him to a 5-year, $207 super-max deal.
Let the speculation begin.