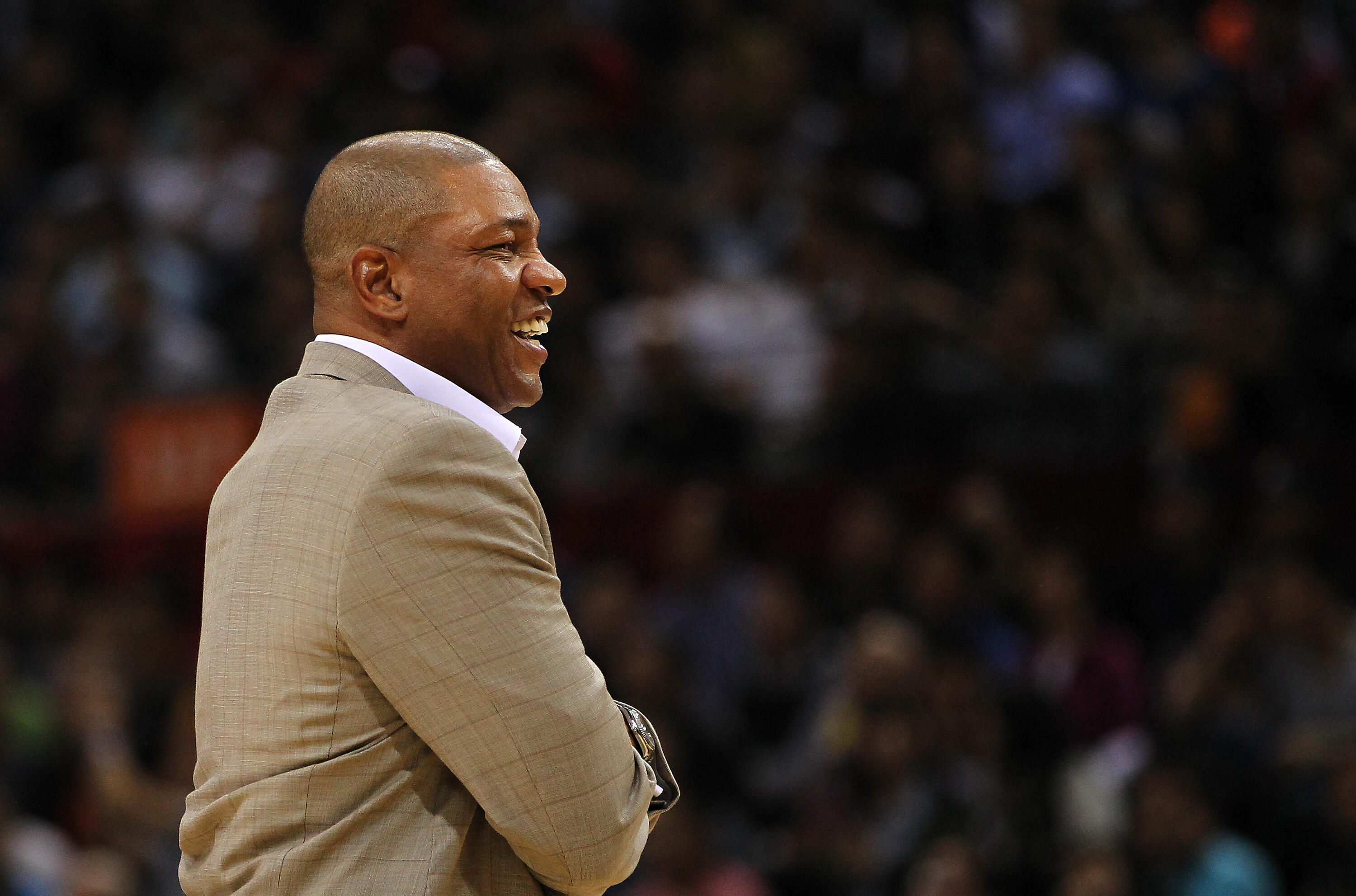 It is an exciting time for the L.A. Clippers, who officially acquired an NBA D-League team on Monday, and head coach Doc Rivers joined Petros and Money to discuss the big news.
Rivers -- who also serves as the Clippers' President of Basketball Operations -- is particularly energized about the opportunity to mold players within his system that might not be ready for the big stage just yet, but could become impact players for the Clippers down the road.
"When we looked at other teams, we felt like there was a deficit. Now we feel that there is a level playing field," Rivers said. "We will be able to develop more of our young guys. If they aren't playing at the NBA level, they can still play within the Clippers' culture and system. It's huge."
As Rivers speaks on the opportunity to allow young players to grow within the organization, the conversation shifts to someone that played a significant part in the Clippers' playoff exit this season: Jazz wingman Joe Ingles.
Ingles was once a promising asset for the Clippers, but was cut in 2014 as a means to create a roster spot. When asked about if having a D-League team at the time could've changed that, Rivers does not hesitate in his response.
"We would have Joe Ingles. No doubt," Rivers said. "Especially with the two-way contracts. We had a guarantee problem with contracts that year, and the owner at the time would not allow us to get out of that. It's just nice at least in this way to keep guys you want to keep, but don't think they're ready quite yet for the league."
As for the day-to-day operations of the team, which will be called the Agua Caliente Clippers of Ontario Ontario, Rivers does not anticipate the acquisition adding much more work to his plate.
"One of our coaches will be the coach, or one of our guys in the organization," Rivers said. "I look at myself as the coach. Lawrence does the GM work, because that's what he is, so it will be a bigger hat for him. [Assistant GM] Gerald Madkins will probably be the GM of our D-League team, so that takes a little bit off his plate as well."
In addition to the Clippers' new pipeline for talent, Rivers also touched on a critical offseason for the franchise.
Chris Paul, Blake Griffin and J.J. Redick all have the opportunity to walk as free agents this summer. While some may point to this as a cause for concern, Rivers attacks the moment with a confident and optimistic tone.
"It's an exciting time," Rivers said. "It's pivotal. I don't know if we are going to reshape, but we have a chance to put a better shape on our team. You should have excitement about that, not fear."
One of the key aspects that will determine the Clippers' offseason success is their ability to recruit. As Rivers points out, though, recruitment is a constant process in the NBA.
"You're always recruiting your own guys, and you're also always recruiting your own guys to recruit other guys. That never stops. Now, obviously having three guys being a free agent makes it a little harder, but I really don't think it's any different than any other summer for us. We talk to all our guys everyday, getting them to buy into the Clippers brand. So we're always recruiting."
The NBA Draft is not necessarily a source of excitement for Clipper Nation, with the Clippers not owning a draft pick due to trades in previous years. That said, the team is always in a position to make a move if the right deal presents itself.
When asked how he manages wearing multiple hats as team president with draft duties, Rivers reveals that he leans heavy on VP of Basketball Operations Lawrence Frank.
"With the draft, it's not like I'm sitting around making all the evaluations. That's why we hired Lawrence Frank," Rivers said. "He's my R.C. Buford. So, Lawrence is doing a lot of the work. I get the byproduct of his work, but it's the same thing as in your business, you have to communicate with everybody if you want your organization to be great."
Rivers would also discuss the evolution of DeAndre Jordan, Kawhi Leonard's injury and if an overbearing parent could damage a prospect's draft stock.
Listen to the full interview below.