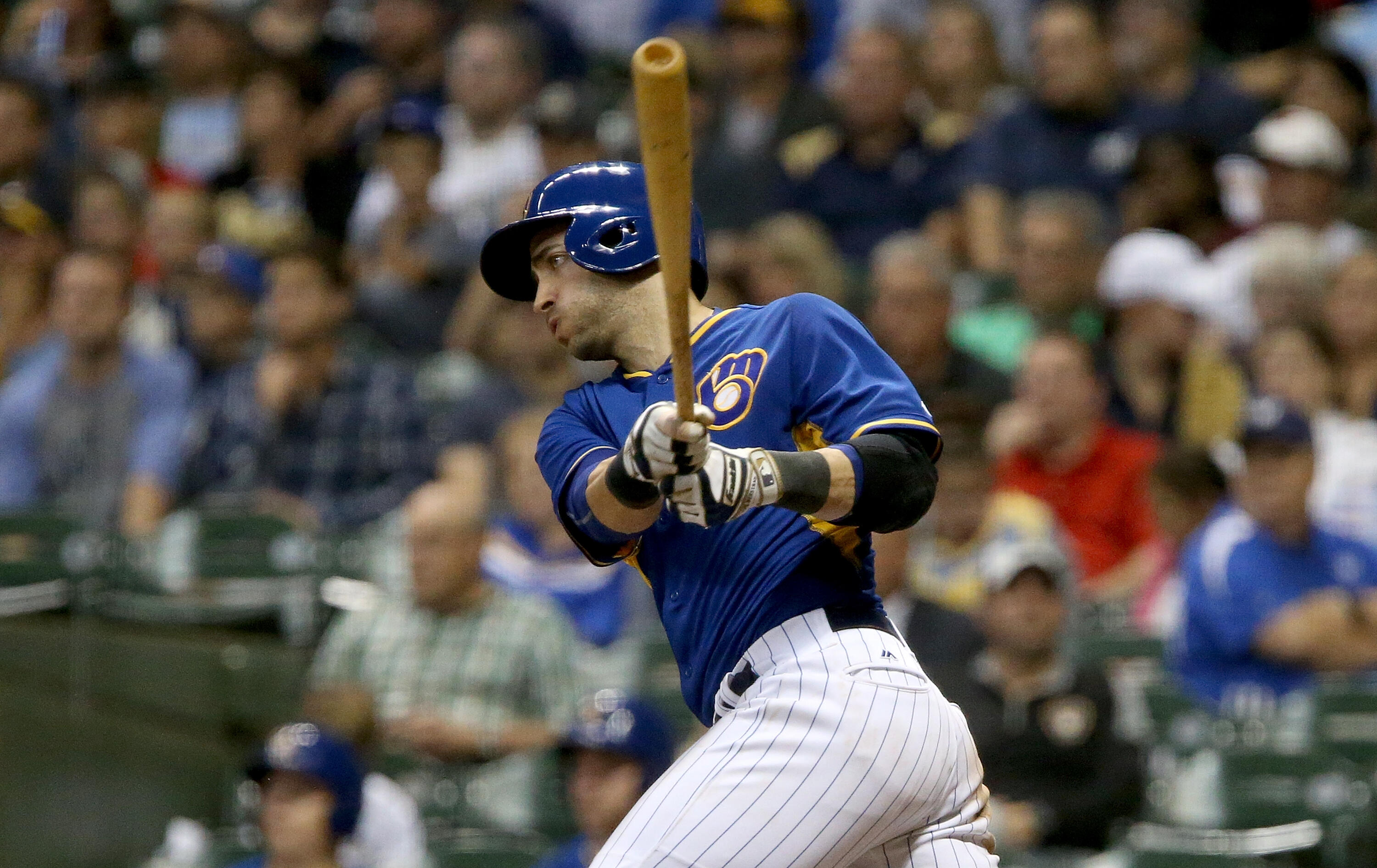 A breakout start to the season from Andrew Toles appeared to resolve the Los Angeles Dodgers' questions in left field, one of the team's largest preseason uncertainties. Then Toles suffered a torn right ACL this week, effectively ending a promising 2017 campaign.
Toles' absence does not drastically hurt the team's outlook for the current season. Rookie first baseman Cody Bellinger has emerged as a rising star, and is more than capable of filling all three outfield slots. It is presumed that Adrian Gonzalez will reclaim his starting job at first upon returning from the disabled list, likely bumping Bellinger into a full-time outfield role for the time being. Until then, the team has an array of options to plug in on an everyday basis -- with Bellinger's versatility expanding the lineup possibilities.
That said, there is no denying that the loss of Toles has been a hit to the Dodgers' outfield depth. As a result, speculation about the team acquiring Milwaukee Brewers slugger Ryan Braun has resurfaced.
Although there have been no recent indications of serious talks between the Dodgers and Brewers, a report from FanRag Sports' Jon Heyman suggests that the Dodgers remain the most likely candidate to land the six-time All-Star.
Per FanRag Sports:
The Dodgers are in the driver's seat as Ryan Braun becomes a 10-and-5 player on May 14, as that may be the only place he'd approve leaving Milwaukee for. Also, the Giants, who are in last place, can't be a buyer – though their biggest need remains left field.
As a 10-and-5 player (10 years of Major League service time and five consecutive years with the same team), Braun is able to veto a trade to any team in the MLB. It is widely believed that Braun would approve a trade to the Dodgers.
Riding a five-game winning streak, it seems unlikely the Dodgers would make inquiries into Braun anytime in the near future. But as the trade deadline inches closer this summer, Braun is undoubtedly a player for Dodgers fans to keep an eye on -- especially if the team experiences a drop-off in outfield production.