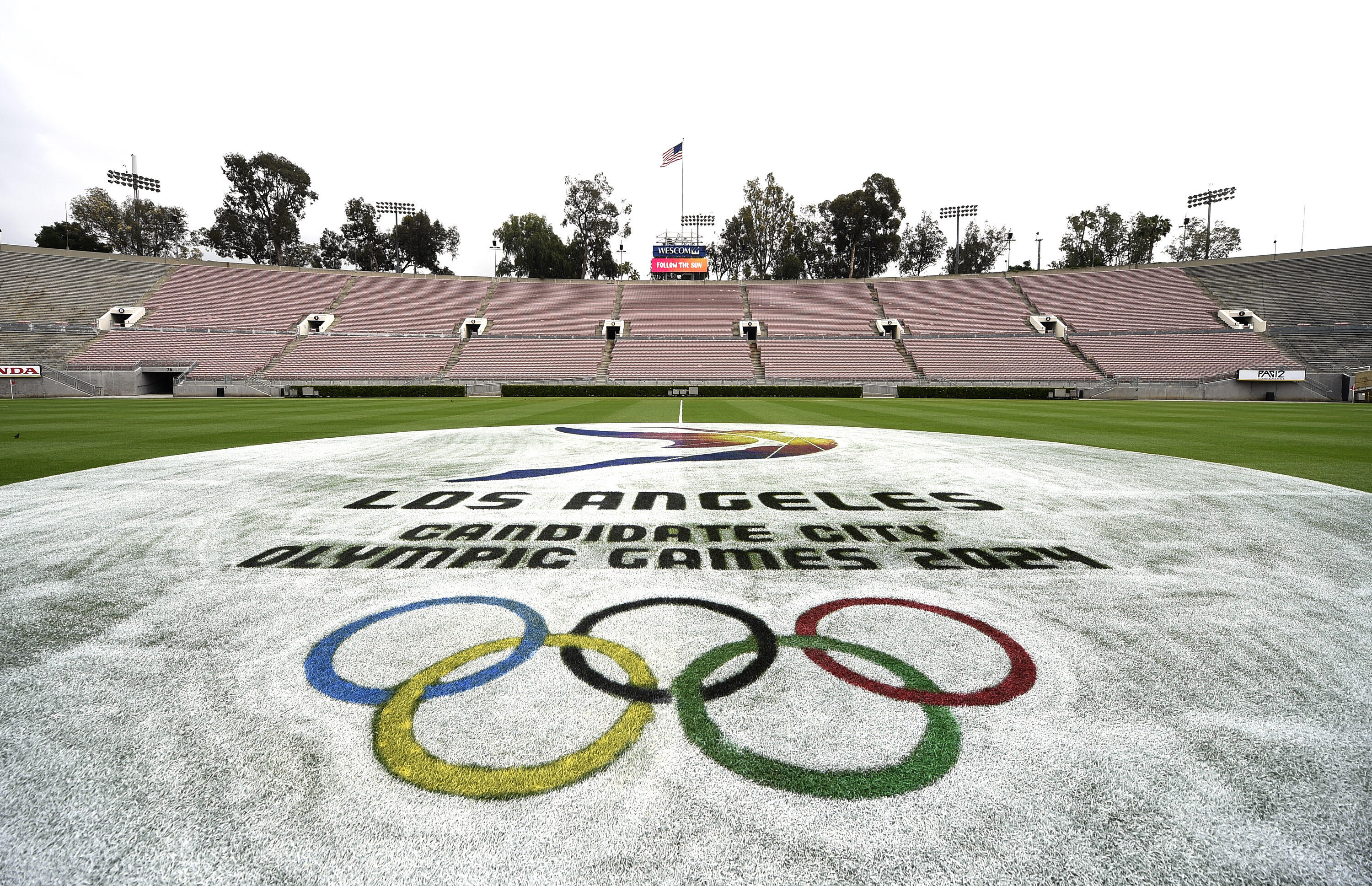 "If we're being honest, I find it to be the biggest pile of crap I've read in a long time." -- Fred Roggin
While the prospects of the Olympics coming to town has spurred excitement for many LA residents -- whether it be boosts to tourism and the economy, or simply the hoopla of a global event coming to their backyard -- it is safe to assume the local Democratic Socialists of America chapter does not share this sentiment.
According to the NOlympics LA website, the group opposes Los Angeles' 2024 Summer Olympics bid for the following reasons:
Should LA host the Olympics, we will see wide-ranging human rights' violations and the forfeiture of our city to the interests of contractors, developers, media corporations and the special interests who designed the bid.
There's a reason Rome, Boston, Hamburg, Budapest, Krakow, Oslo, Stockholm, and other "smart cities" have recently dropped out of the Olympic running; they listened to grassroots pressure—i.e. the actual voices in their cities—and ultimately did the right thing.
Among the complaints laid out by the group were increases in security presence and the notion that only major corporations and special interests would reap the financial benefits of the event.
Fred Roggin and Rodney Peete were left no choice but to destroy this narrative.
"Only the big wigs are going to profit, right?" Peete said, "God forbid you have people from all over the world coming to LA, and your business is full for breakfast, lunch and dinner."
Listen to the full conversation below.