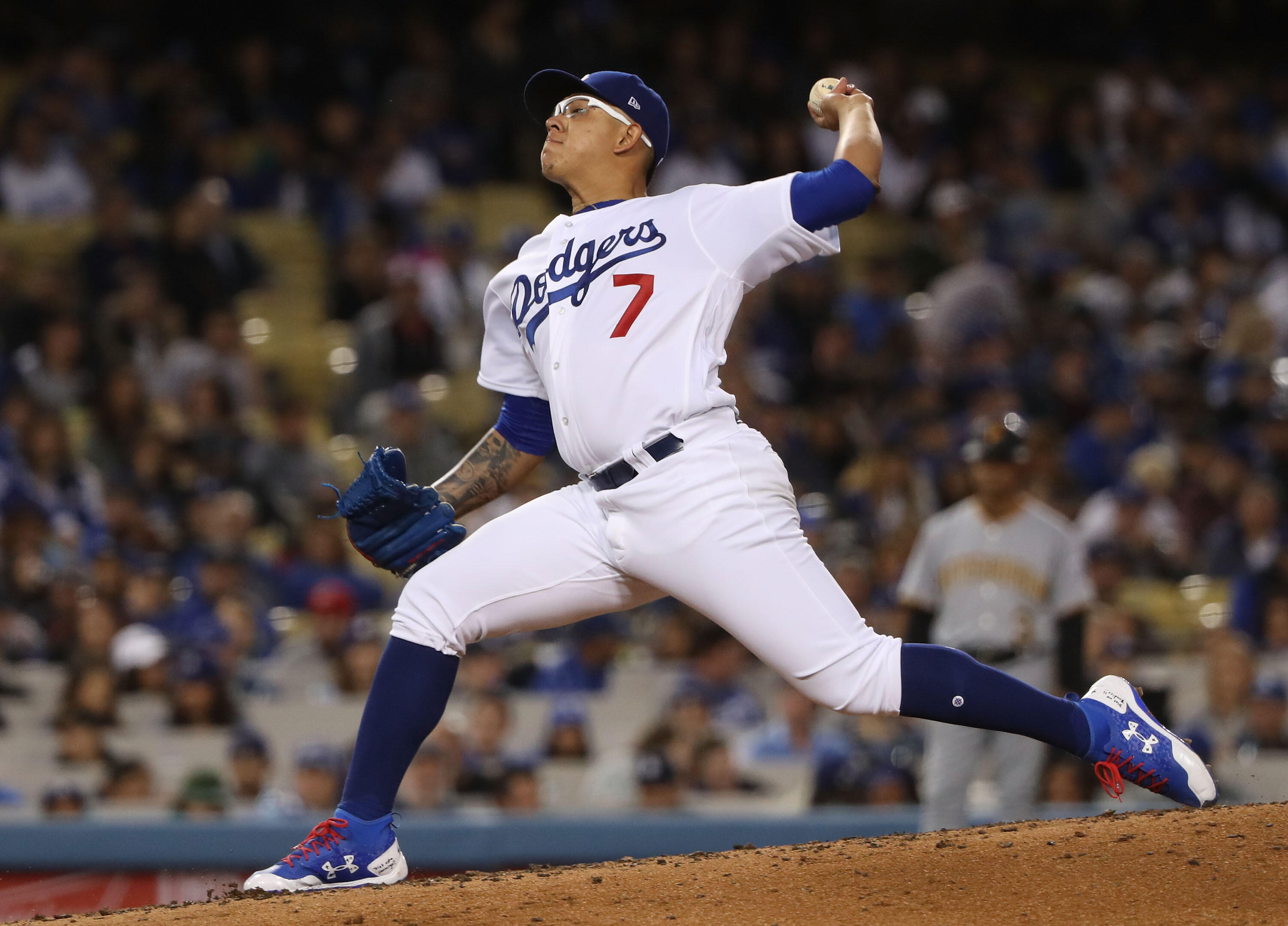 Tuesday night marked another promising performance for Julio Urias, as the 20-year-old pitching phenom took a no-hit bid into the seventh inning.
Urias finished the night with one hit and one run allowed with five strikeouts in 6 1/3 innings -- the longest outing of his career at the MLB or MILB level.
Urias also showed improvement in the one area that he has been struggling the most: walks. The left-hander walked just two batters after walking eight through his first 10 2/3 innings pitched this season.