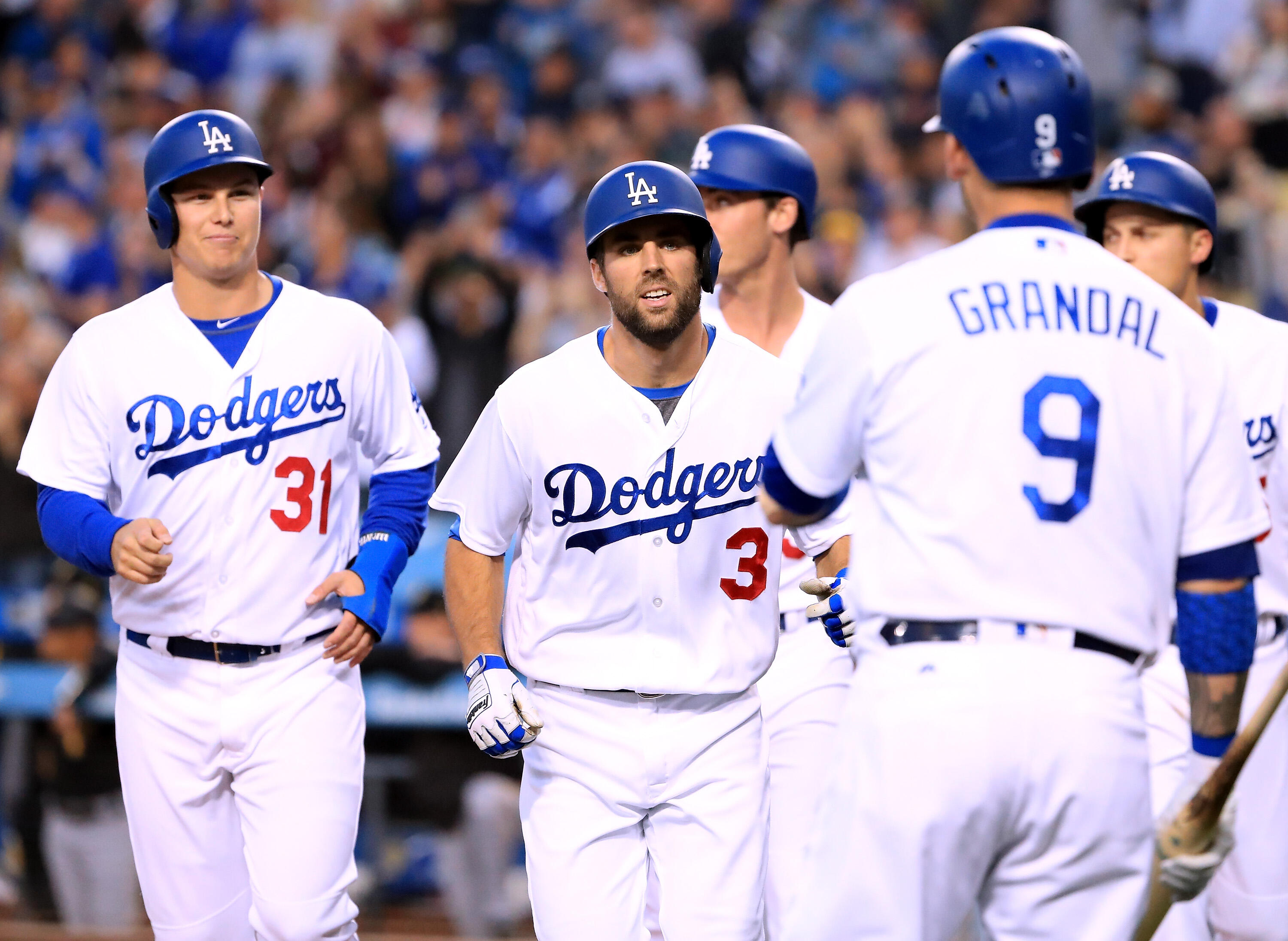 "This should be their lineup in perpetuity. The only change I would make is if you want to flip Toles and Gutierrez, depending on that day's pitcher."
Jason Smith filled in for Fred Roggin on "Lunchtime" with Roggin and Rodney on Tuesday, as Rodney Peete and Jason opening up the show by discussing the Dodgers' lineup combo that has been crushing the ball as of late.
An obvious factor has been the play of standout rookie Cody Bellinger, but the guys also point out another young asset that deserves a large bulk of the praise -- 26-year-old infielder Chris Taylor.
Taylor is hitting .395 with three home runs, including a grand slam on Monday, while filling in for the injured Logan Forsythe at second base. Jason and Rodney debate if the Dodgers should move forward with the current makeup of their lineup, considering recent success, with Forsythe playing a utility role similar to Ben Zobrist with the Cubs.
Listen below.