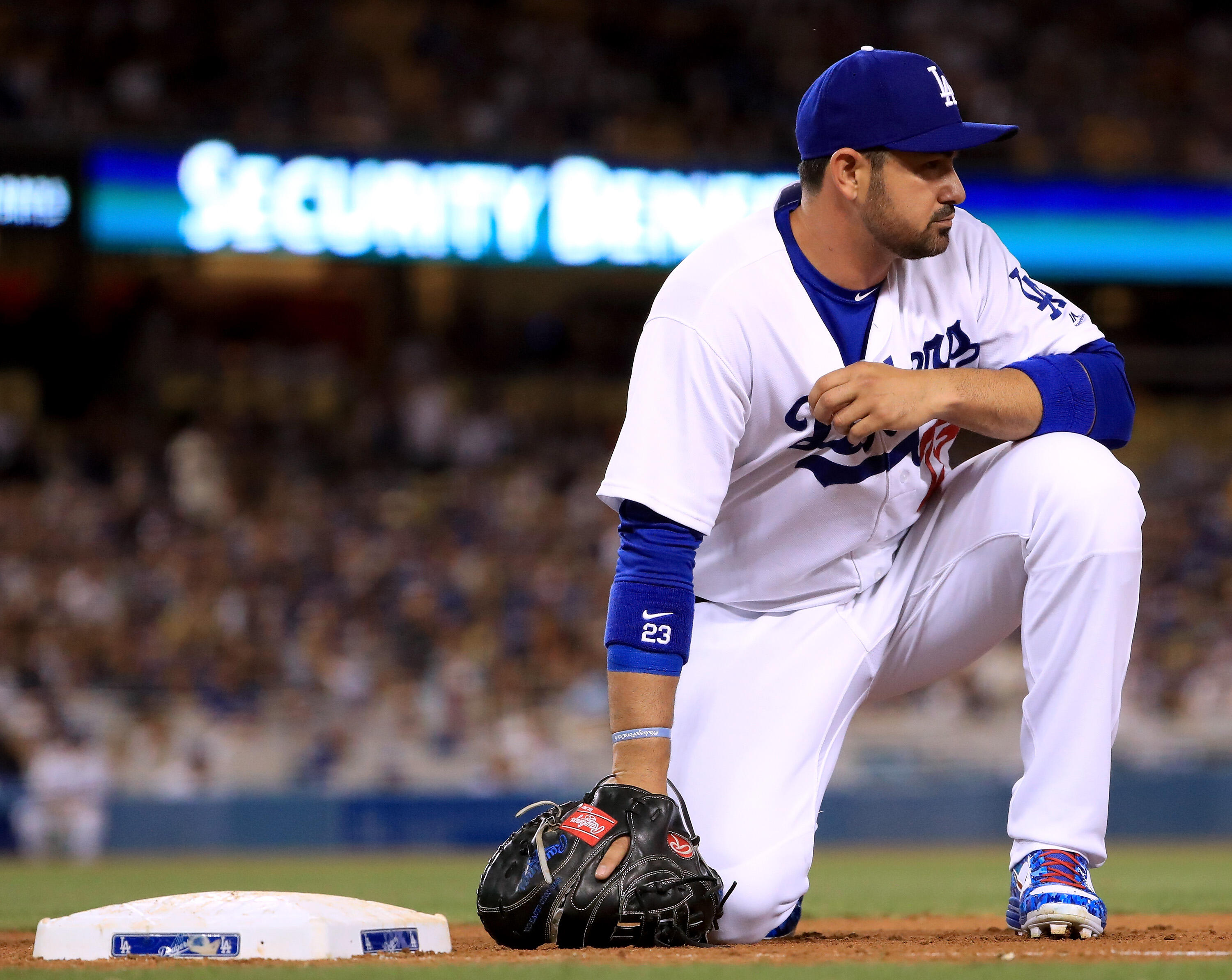 *UPDATE: The Dodgers have activated Joc Pederson and placed Adrian Gonzalez on the DL
In 14 years at the MLB level, Dodgers first baseman Adrian Gonzalez has never been placed on the disabled list.
That could be changing shortly.
As the five-time All-Star continues to battle an ongoing right elbow issue, the Dodgers appear ready to place Gonzalez on the DL.
These developments come following Cody Bellinger's emergence as a vital contributor, extending what was intended to be a short-term stay with the big league club. While the Dodgers' decision to place Gonzalez on the DL would not be directly related to Bellinger, it would provide the rookie -- and also the team's first baseman of the future -- with a chance to gain MLB experience at his primary position.
Gonzalez is hitting .255 with zero home runs and 10 RBIs in 29 games this season.