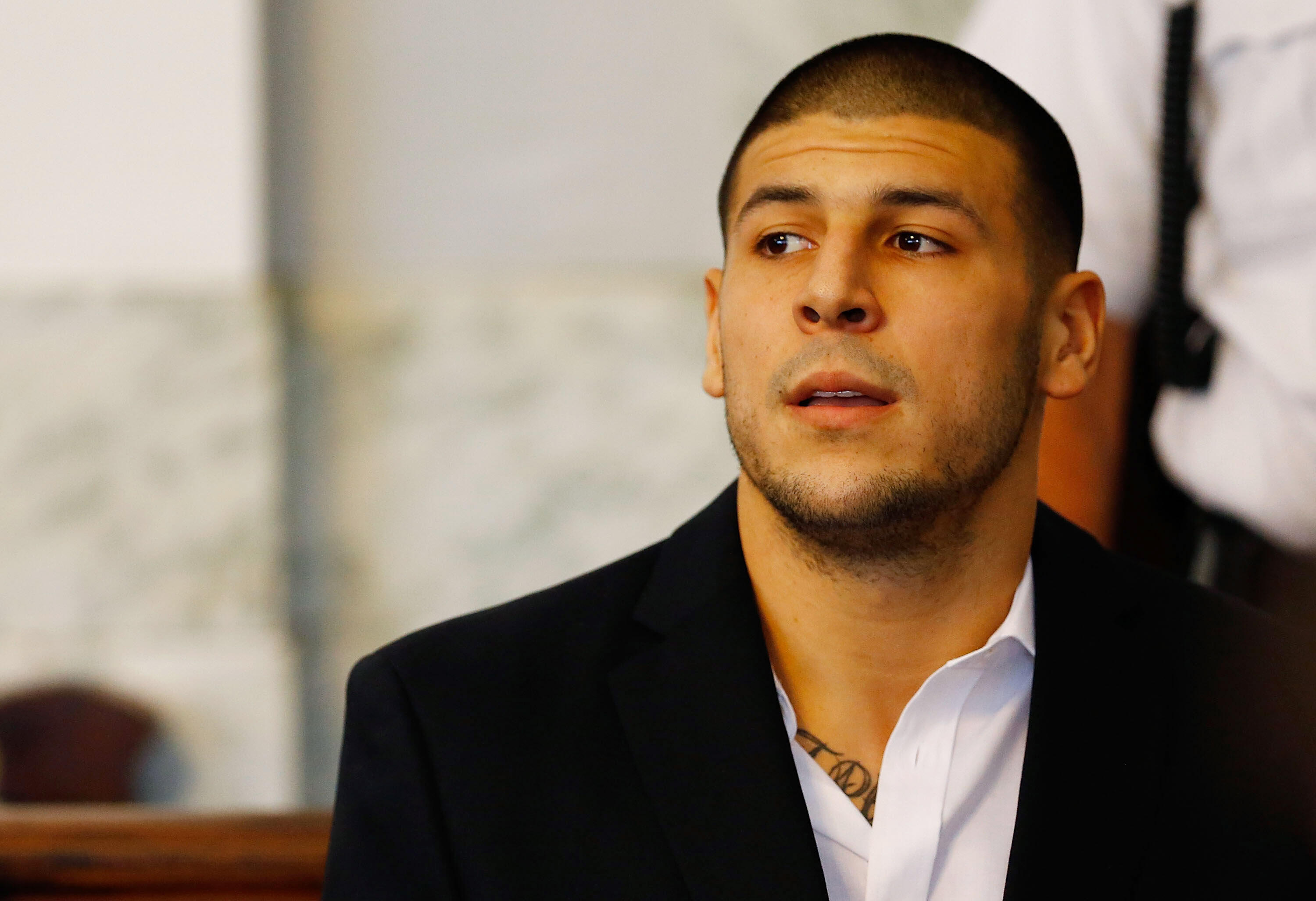 Aaron Hernandez's suicide note to his fiancee was released by a Massachusetts court on Friday, as prosecutors look to deny the possibility that Hernandez's conviction in the murder of Odin Lloyd is overturned.
The letter to Shayanna Jenkins-Hernandez, which can be seen below, includes a few notable revelations.
The first takeaway is the final line: "I knew I loved you = Savage Garden". I certainly did not take the former NFL star and convicted murderer to be a fan of the 90s Australian pop duo.
Most important, though, particularly for prosecutors, is the words "you're rich".
There has been speculation that the deceased Hernandez would have his guilty verdict in the 2013 murder of Lloyd thrown out due to an odd legal process that vacates a conviction when a defendant dies before having an appeal heard. As a result, in theory, it is argued that Hernandez's family could still receive the money from his NFL contract with the New England Patriots.
Several legal experts have debunked this theory, but nonetheless, Hernandez's lawyers have asked to have the conviction thrown out.
Photo: Getty Images