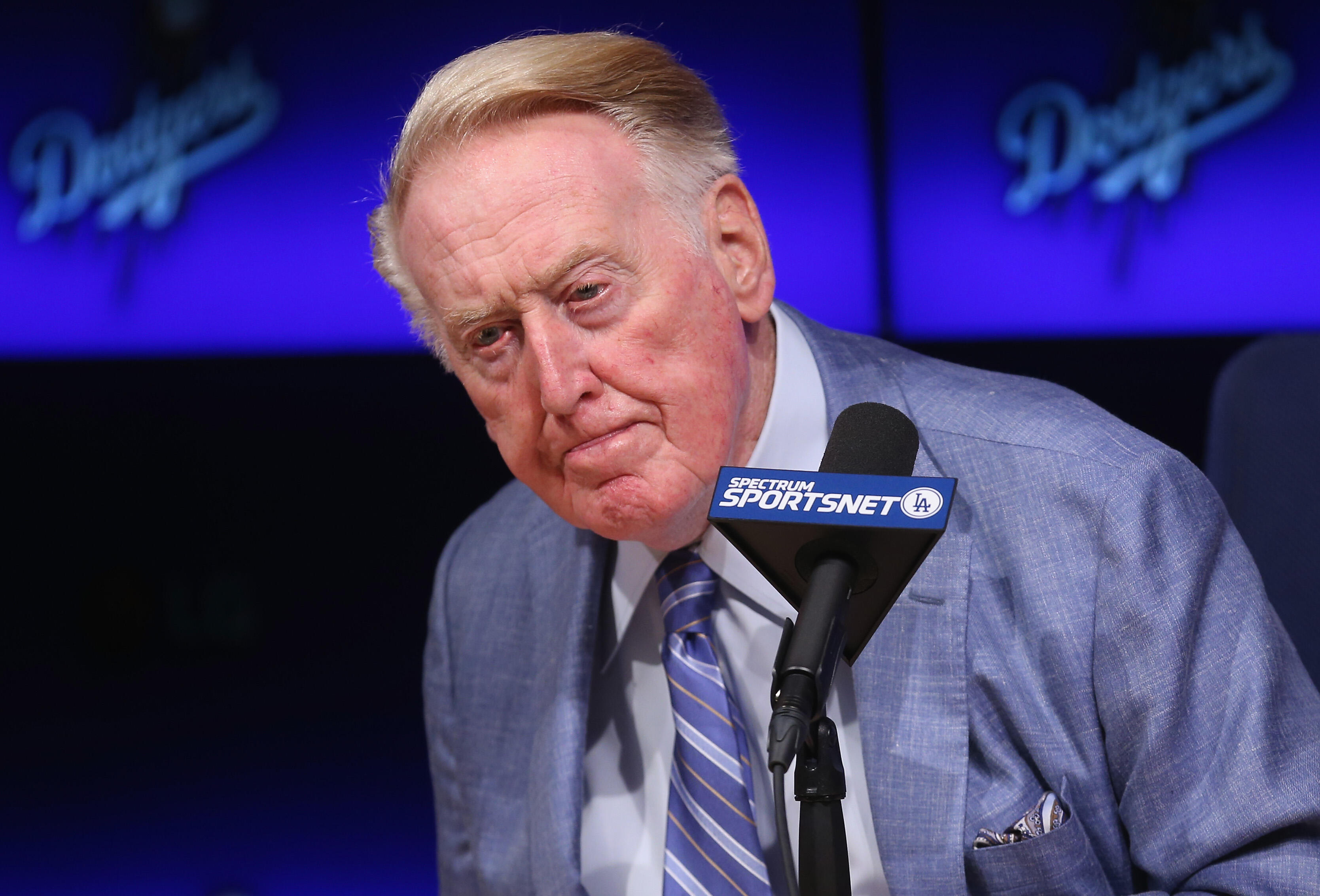 As Vin Scully wrapped up a press conference ahead of his induction into the Dodgers' Ring of Honor on Wednesday, a rogue reporter presented the broadcasting icon with an absurdly unrelated question.
What would you do in the case of North Korea?
Yes, this was a real thing. And, as expected, Vin handled the situation with his typical grace.
"Alright, I'll give you my serious consideration. But first, I have to work on the infield fly rule," Vin responded before sending reporters on their way.
Fred Roggin and Rodney Peete discussed this ridiculous question on Thursday, in addition to looking back on Wednesday night's spectacular tribute to Vin.
Listen below.