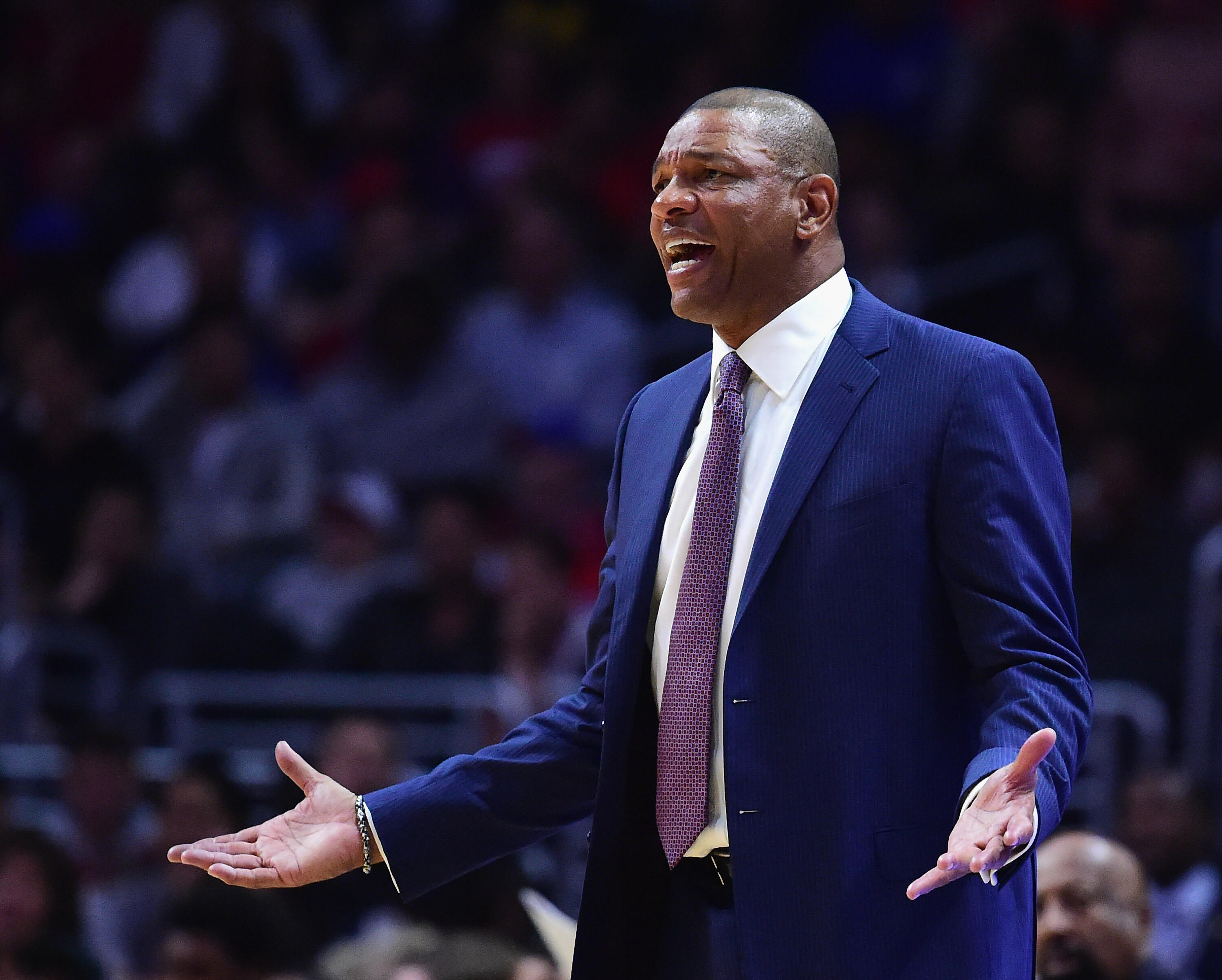 The LA Clippers are set to embark on the most high-profile offseason in the NBA this year.
Chris Paul, DeAndre Jordan and J.J. Redick have the chance to walk in free agency, while another disappointing playoff exit has sparked speculation about a need to shake things up before next season.
Clippers head coach Doc Rivers joined "Lunchtime" with Roggin and Rodney for an exclusive interview this week to discuss the team's offseason plans, the notion they should blow things up and more. Below are a few highlights from the interview:
Listen to the full interview below.