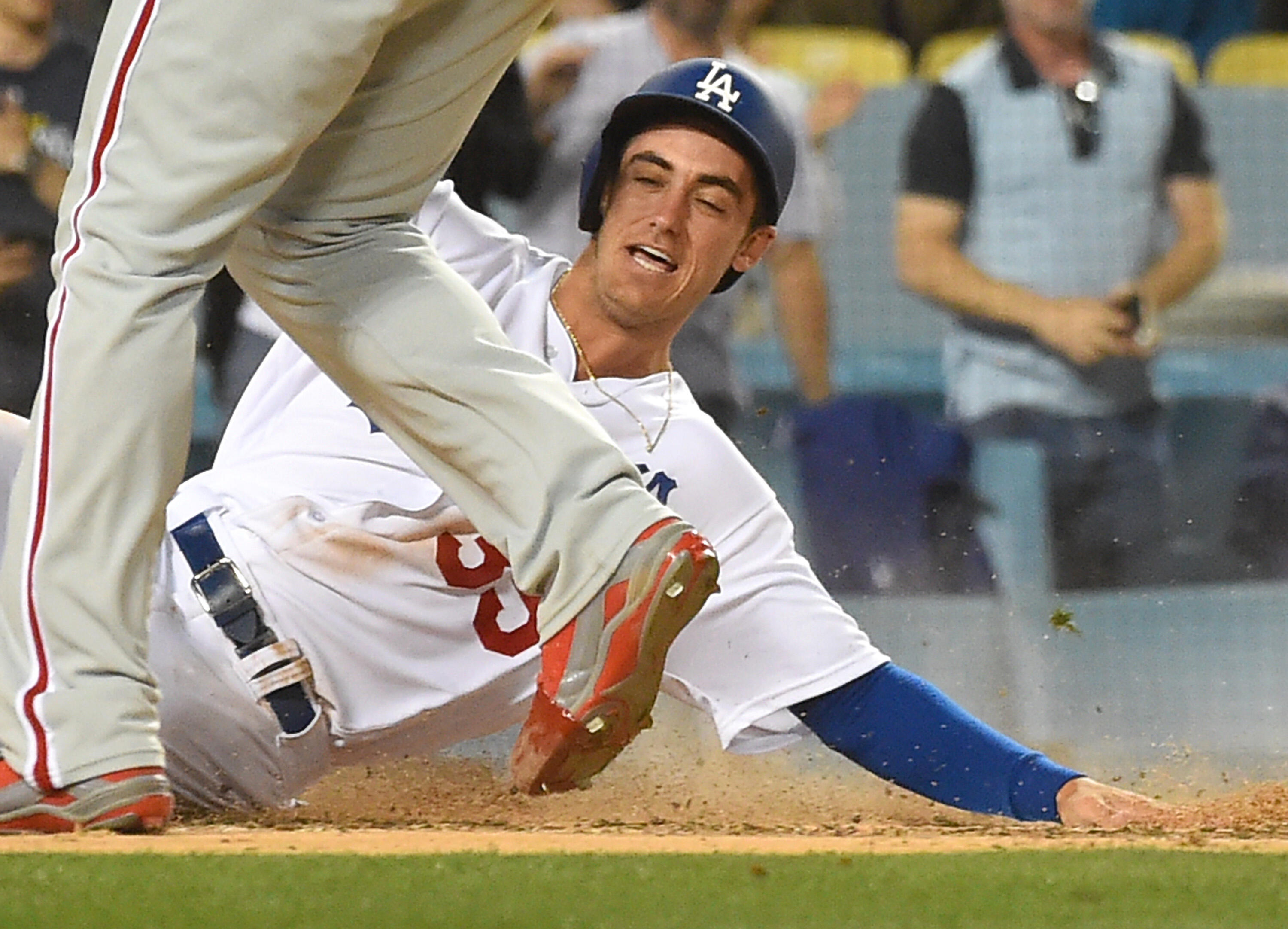 Dodgers rookie Cody Bellinger's stay at the MLB level was intended to be short-term. As he has emerged as one of the most consistent contributors in the Dodgers' lineup, though, that narrative has changed.
Dodgers Insider David Vassegh believes Bellinger -- who is hitting .474 with two home runs, five RBIs and seven runs scored in his past five games -- has done enough to warrant an extended stay with the big league club.
What does this mean for the likes of Adrian Gonzalez and Andrew Toles? Vassegh discusses this and more on "Lunchtime" with Roggin and Rodney.
Listen to the full interview below.