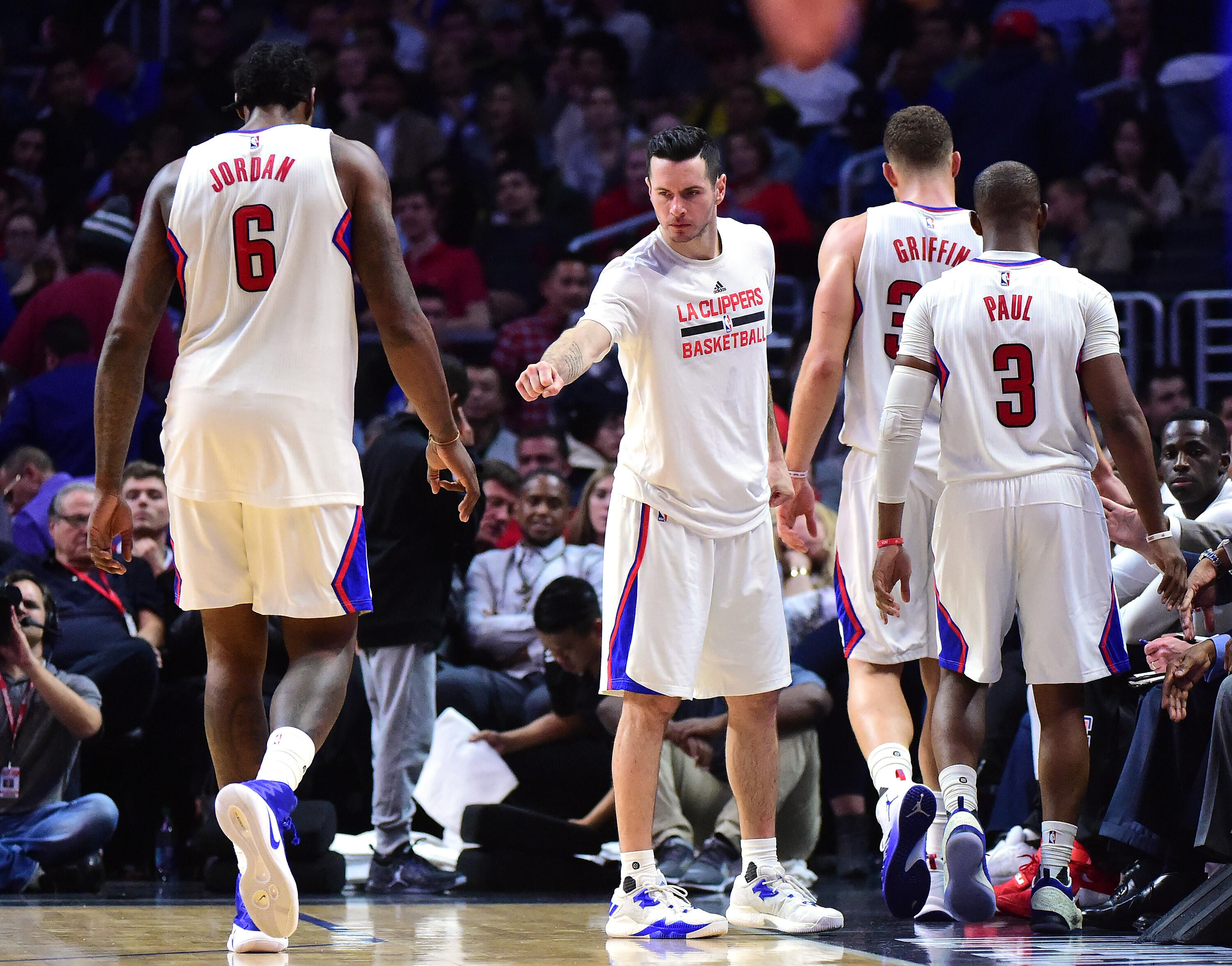 I feel like there's not a lot of good options to ever get to where you want them to go.
The Los Angeles Clippers' 2016-17 campaign came to a disappointing close on Sunday, sparking speculation about the future of their current core group.
The Big Three of Chris Paul, Blake Griffin and DeAndre Jordan has been wildly successful in the regular season, but has discovered little postseason success. Furthermore, Paul and Griffin both have the opportunity to walk in free agency this summer.
Is it time to shake things up? And if so, is it possible to do so without facing a significant drop-off in talent?
Bleacher Report's Kevin Ding joined "Lunchtime" with Roggin and Rodney on Tuesday to discuss.
"What pieces can you move from the Big Three? Two of them are free agents, presuming you want them back, because if you lose them, you don't get anything in return," Ding said. "Then the only other one is DeAndre, and people kind of gloss over the fact that DeAndre Jordan has a player option in his deal. He can become a free agent in a year, so that really inhibits your ability to trade him.
"You can't trade the other guys. They're not even under contract. And you can't really trade DeAndre because teams don't know if he's going to lock in with them long-term. So your options around the Big Three, just as chess pieces, they're incredibly limited."
Listen to the full interview below.