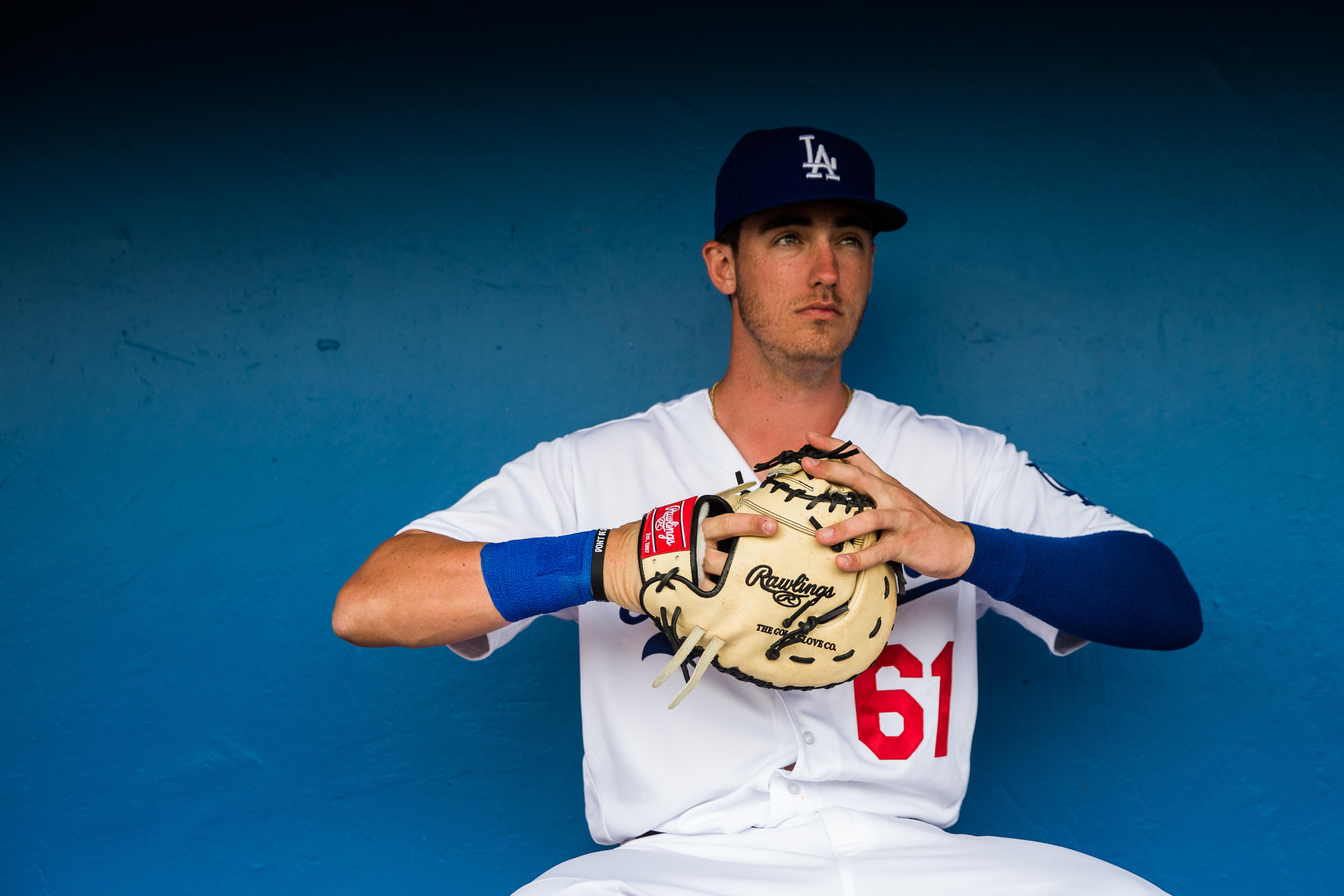 Cody Bellinger, the top prospect in the Dodgers' minor league system, has received increased action in the outfield throughout Spring Training and the early stages of the regular season. With Joc Pederson heading to the disabled list with right groin tightness, Bellinger's long-awaited MLB debut -- and opportunity to put his lauded versatility to the test -- could be just around the corner.
Brett Eibner has been called up to fill Pederson's roster spot in the meantime, as the 25-year-old centerfielder begins a stint on the 10-day DL. If Pederson's groin issue lingers, however, Dodgers Insider David Vassegh reports that there will be increased consideration of a Bellinger call-up.
Bellinger is widely-viewed the top-ranked first base prospect in baseball, and is the undoubted heir to Adrian Gonzalez at the position for the Dodgers. But as has become increasingly evident, his quickest path to the majors lies in the outfield.
Bellinger has started two games in centerfield recently for Triple-A Oklahoma City, and will make his first start of the year in left field on Monday night. Through 17 games this season, Bellinger is batting .344 with a .425 on-base percentage and .641 slugging percentage. The 21-year-old has also compiled five home runs, 14 RBIs, 15 runs scored and six stolen bases.
It is uncertain how long Pederson will be sidelined for, or if his absence will have any impact on when fans receive their first MLB glimpse of their first baseman of the future. But whether as a result of injury, or continued offensive struggles, it would not be shocking to see Bellinger make his big league debut relatively soon.