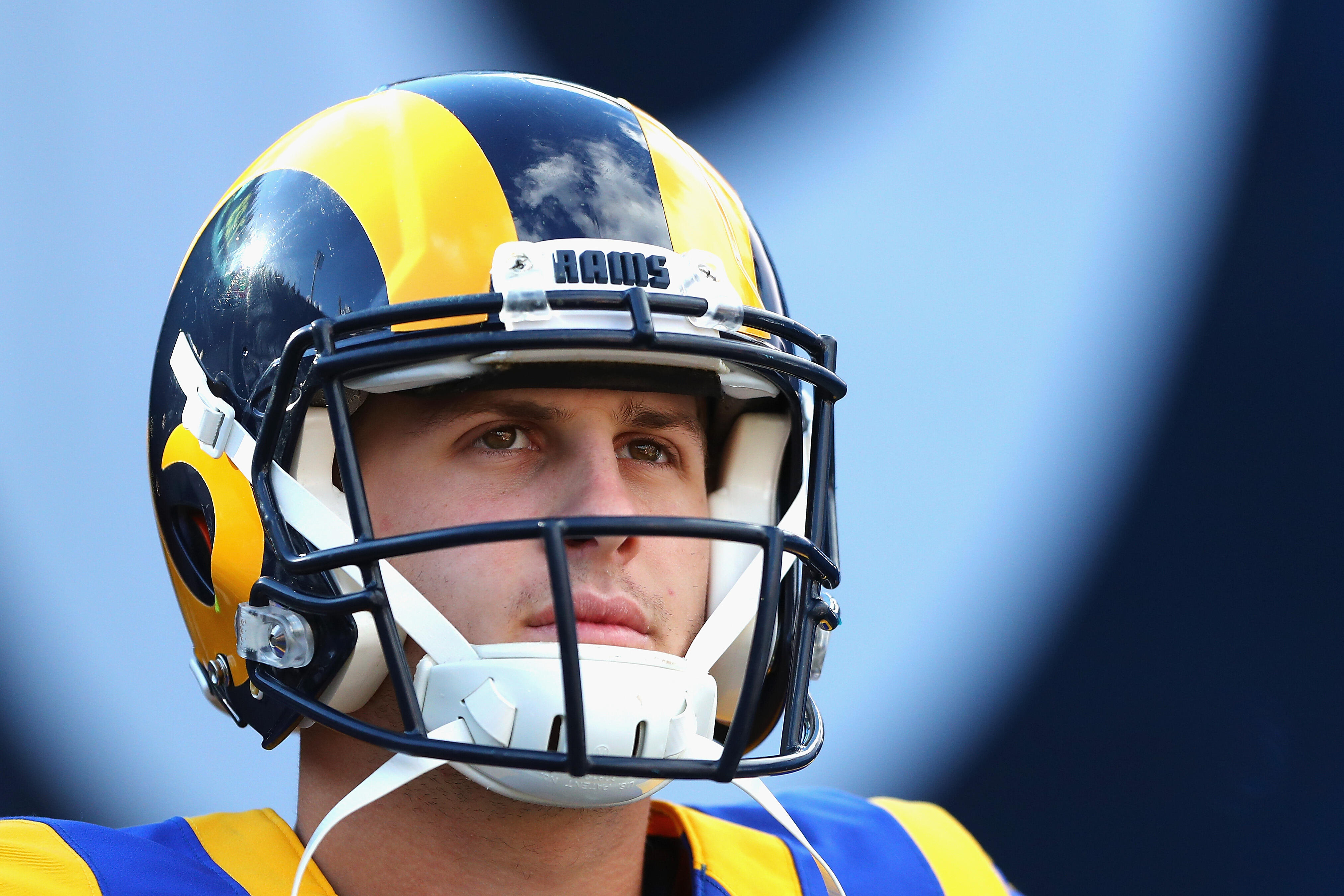 By Vincent Bonsignore
From the inner sanctum of his Fired Football Coaches Association office some 2,500 miles from Los Angeles, Jon Gruden scoured the key piece of evidence in the case of Rams rookie quarterback Jared Goff.
The game tape, football coaches maintain, always tells the truth.
And in Goff's case, the images flickering from the big screen inside Gruden's Tampa, Fla., based football think tank provided key clues to explain how Goff's first NFL season deteriorated into a nightmare.
"That's an offensive line that has struggled," Gruden testified recently. "That's a receiving corps that has struggled."
Gruden could have added a flawed coaching staff short on both imagination and a proven track record of quarterback development, one that failed even the basic principals of providing support for a rookie quarterback. Like establishing a sound running game Goff could lean on – in spite of having reigning Offensive Rookie of the Year Todd Gurley on the roster – or functional game plans, or a culture of discipline in which frustrating, drive-sabotaging penalties would finally be eradicated.
And while factually true, it would have been speculative considering the evidence at hand.
"I do think he went into a difficult situation," Gruden summed up, politely.
The result being a rugged rookie season that left fans and pundits wondering if the Rams severely over-reached by relinquishing six draft picks to move to the top of last year's draft to select the former Cal star.
But from Gruden's vantage point, most of the dynamics involved were out of Goff's control.