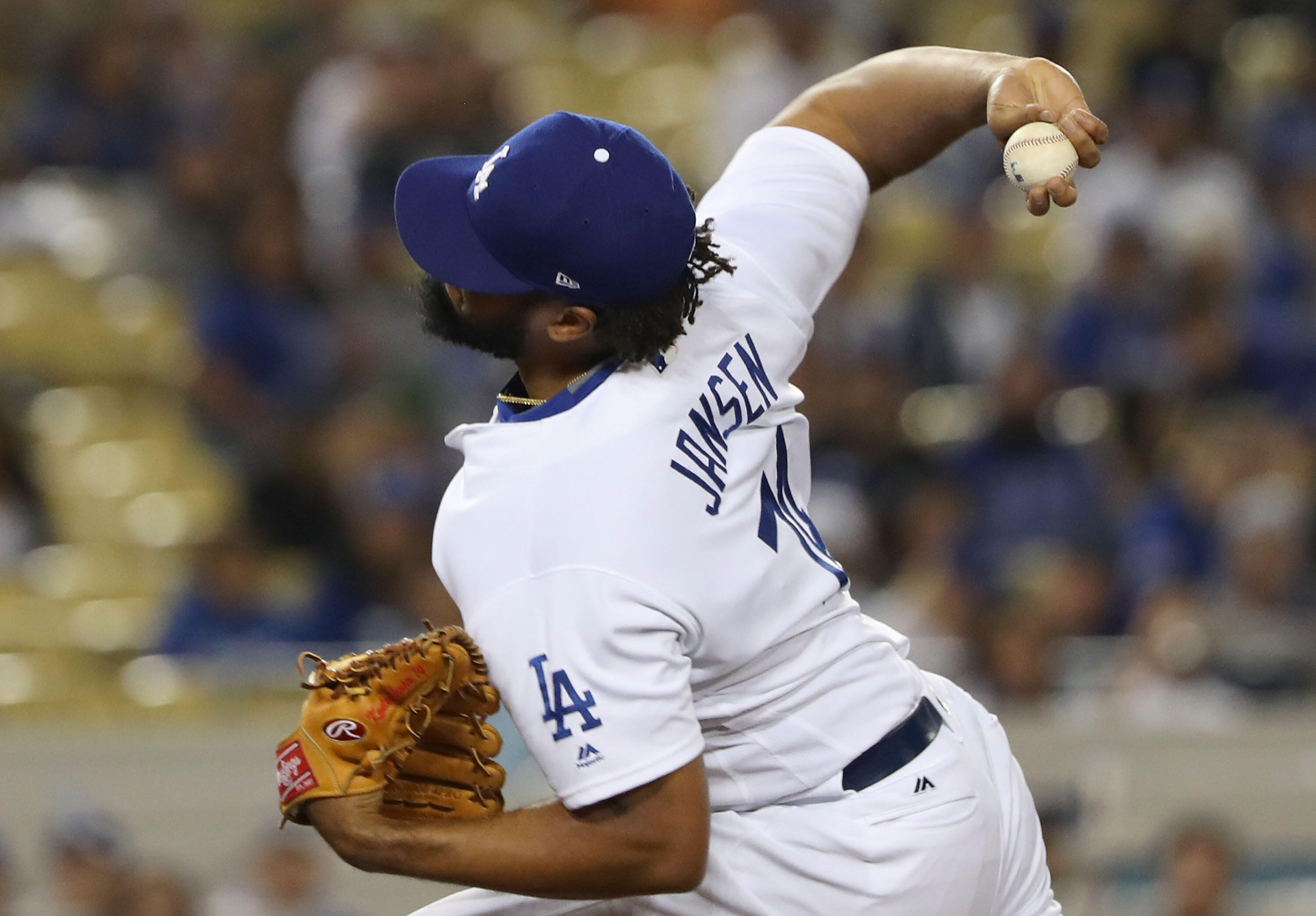 Rockies starting pitcher Tyler Anderson caused quite the stir after delaying Dodgers ace Clayton Kershaw's latest start this week.
Anderson was late in making his trek from the Rockies bullpen to the dugout, and thus left Kershaw waiting on the mound beyond the scheduled 7:10 first pitch.
"That was one of the more disrespectful things I've been a part of in the game," Kershaw said at the time.
Dodgers closer Kenley Jansen shared a similar sentiment when speaking with AM 570 LA Sports' David Vassegh on Friday.
"I've never saw something like that in baseball," Jansen said. "It's ridiculous. It's disrespectful. I don't know what his intentions were, if he was trying to piss off [Kershaw]. People don't realize that, once you've pissed off that guy, it's going to be even harder to beat him."
Listen below.