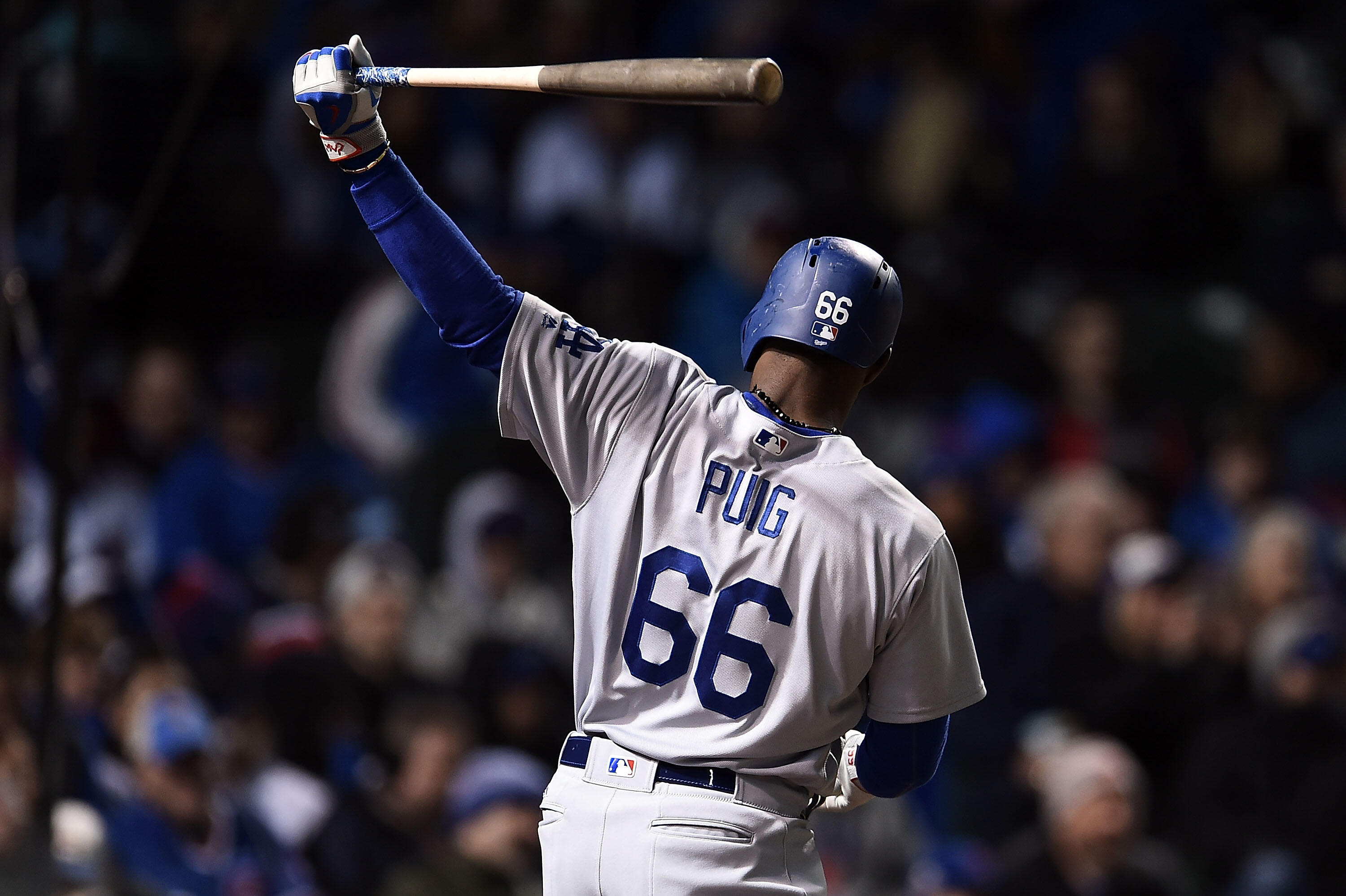 Yasiel Puig wrote a special article for MLB.com this week that any Los Angeles Dodgers fan should take a few minutes to read.
The piece provides a glimpse into the inner-workings of the beloved Dodgers outfielder, as he touches on everything from family and charity to his growth both on and off the baseball diamond.
One topic Puig provides intriguing insight on is celebrations by Latinos in baseball, and how these joyous expressions are sometimes misinterpreted.
Puig writes the following, per MLB.com:
There is a passion I have and we have as Latinos because we love to have fun, we love to show our joy on the field, and I think sometimes that confuses people. Sometimes, other teams get upset with our bat flips or expressions, but that's how we show our joy. The pitcher can strike you out four times in a game so we like to show our joy when we hit that one home run. Baseball is fun. It's exciting. I enjoy it. It's a game.

I know I'm not alone. We Cubans have a future here, and our families have better lives now thank God. Now, Cuban guys like Jose Abreu, Yoenis Cespedes are having great careers in the big leagues, and there are lots of Latino players doing the same. We are going to enjoy our time in this game.
Puig also touches on how Dodgers first baseman Adrian Gonzalez has played a major role in keeping him on track as a professional, and expresses his desire to bring a World Series title back to Los Angeles.