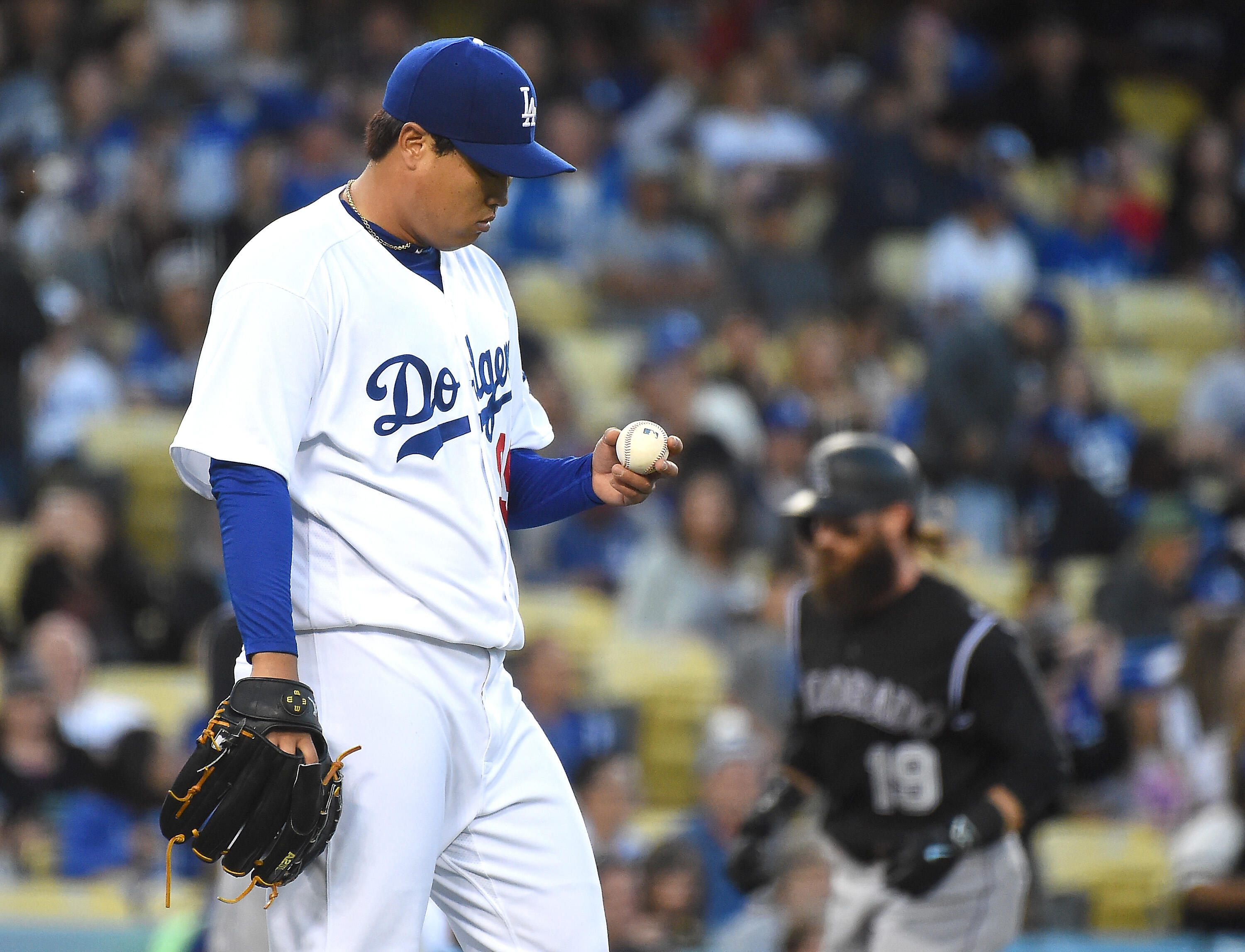 With the Dodgers enduring a 7-8 start to a season that has lofty postseason expectations, there is a reasonable amount of concern from the team's fan base.
On Wednesday, Dodgers Insider David Vassegh joined Fred Roggin and Rodney Peete to discuss what has gone wrong for the Dodgers on the heels of a third consecutive loss.
Struggles on offense have been an easy target for critics, and frankly, much of the criticism has been warranted. Entering Tuesday's contest with the Rockies, the Dodgers' .216 batting average against left-handed pitching was the fifth worst in the National League.
While there is no denying offensive concerns, however, Vassegh believes that a lack of consistency from the starting rotation -- outside of ace Clayton Kershaw -- is the Dodgers' greatest concern of the young season.
Whether it has been Rich Hill recording as many trips to the disabled list as starts or Hyun-Jin Ryu giving up the long ball at an alarming rate, it is difficult to argue this claim.
"Where is the stability in the starting rotation after Kershaw? Last year, starter's not named Clayton Kershaw averaged just five innings per start. I'm not sure the Dodgers can continue to do that and be a winner."
Vassegh also reminds us that it is still very early in the season, and it would be wise to hold off on pushing the panic button for another month or so.
Listen to the full discussion.