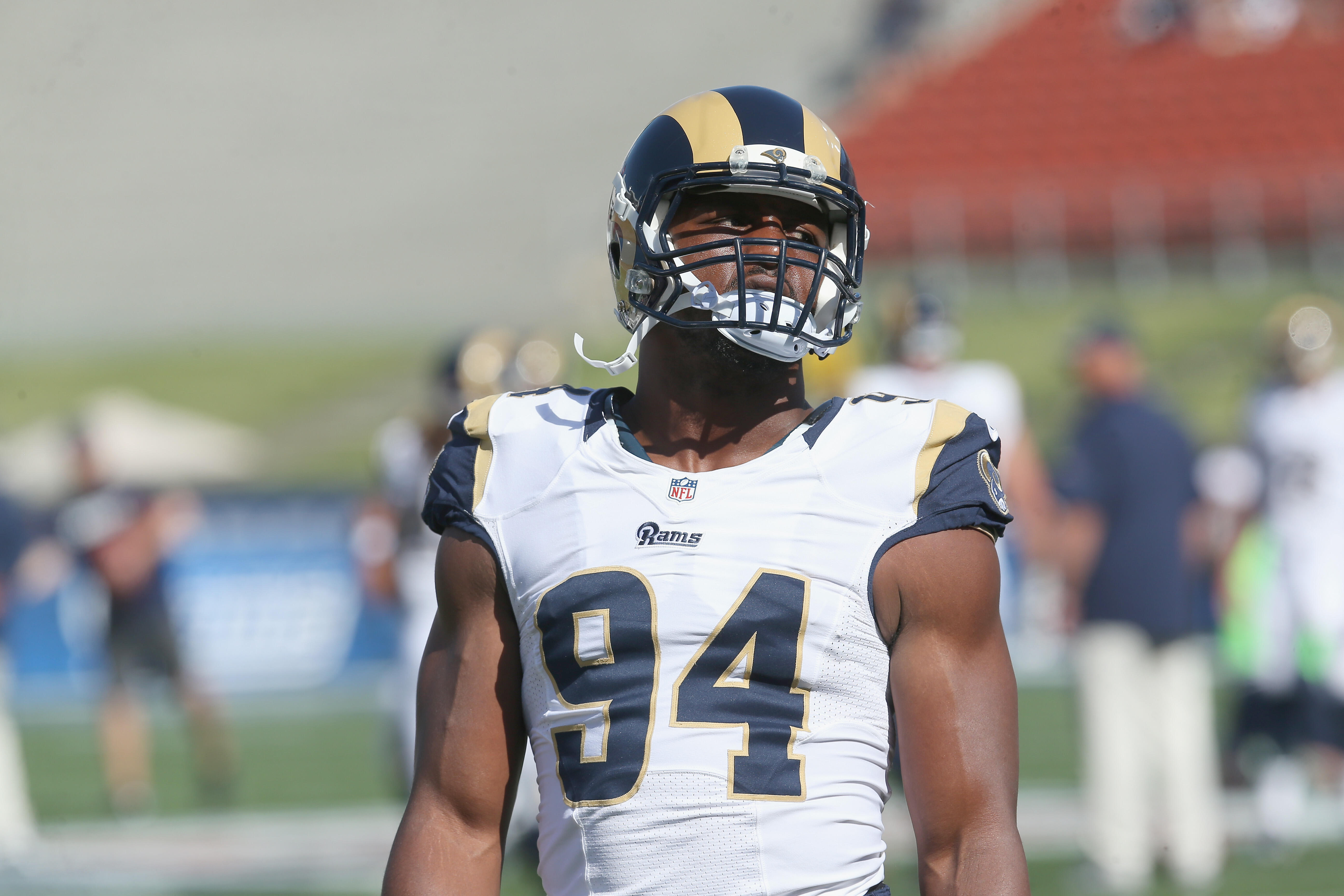 The Los Angeles Rams announced a handful of position changes on Monday, several involving key pieces.
Below is a look at the most significant position changes announced so far:
Lamarcus Joyner (Slot corner to free safety)
Joyner has served as a slot corner that occasionally saw time on the outside throughout his first three years in the league, which appears to be changing. The Florida State product is expected to work at free safety throughout the Rams' offseason program. The decision to move Joyner to safety comes following the signing of Nickell Robey-Coleman, who has also spent the majority of his NFL career playing in the slot.
Robert Quinn (Defensive end to outside linebacker)
As the Rams shift to a 3-4 defensive front, it only makes sense that Quinn is now listed as an outside linebacker. While his official listing will change, though, it is unlikely his role will be altered much. When discussing the minor adjustment for Quinn, head coach Sean McVey alluded to the pass-rushing role that DeMarcus Ware played for the Broncos during the past few years -- including their Super Bowl run.
Greg Robinson (Left tackle to right tackle)
When the Rams signed left tackle Andrew Whitworth earlier this offseason, it was only a matter of time before Robinson made a position change. The former No. 2 overall pick has struggled to live up to lofty expectations during his first three seasons in the league. It would not be surprising to witness a turnaround, though, as Robinson is still a talented player that will no longer have the pressure of protecting quarterback Jared Goff's backside.
For the team's full report on their offseason position changes, click here.