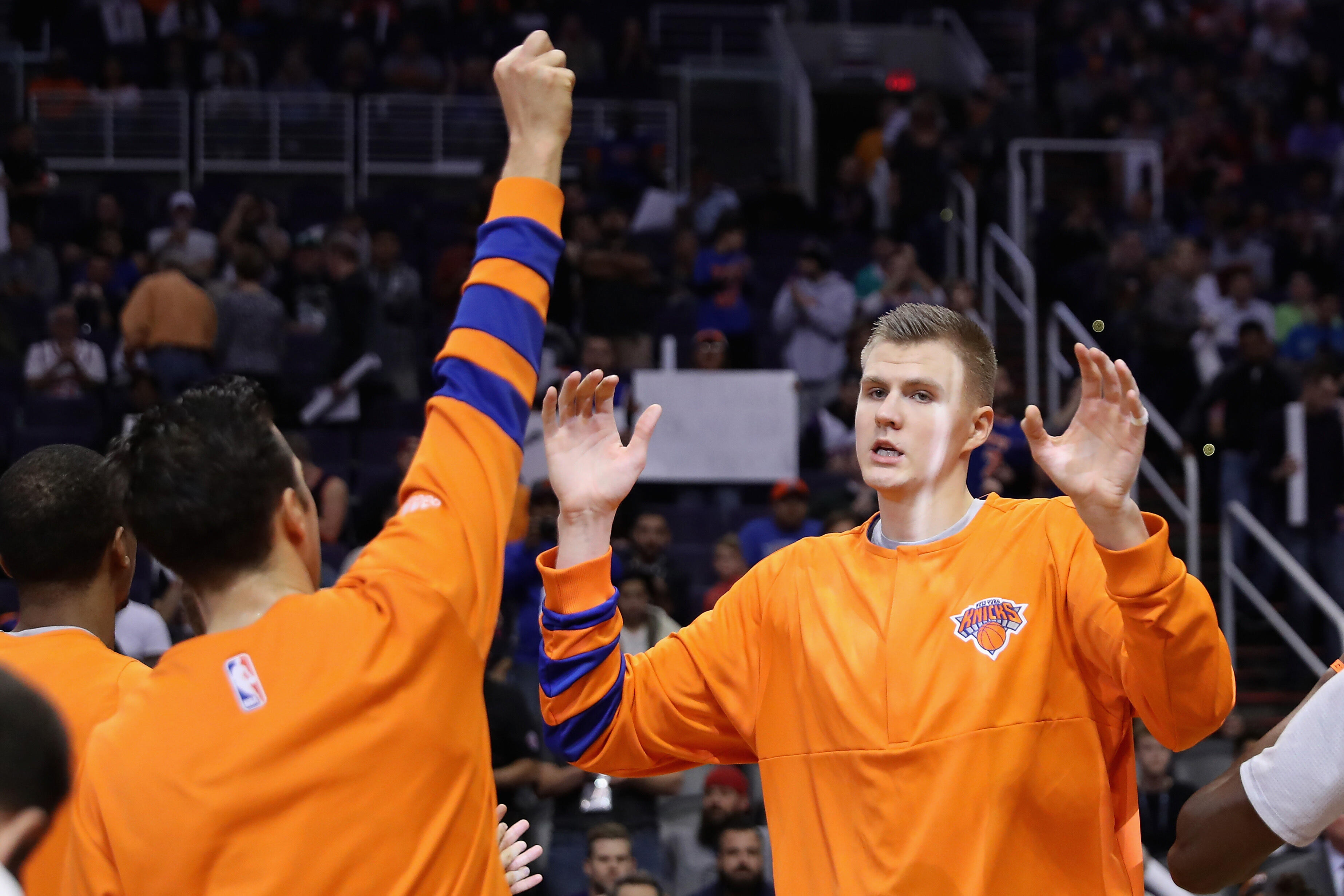 It appears that the New York Knicks have found themselves in hot water with the one player that they cannot afford to upset.
Kristaps Porzingas, the rising star that is reason for optimism despite all of the Knicks' dysfunction, reportedly skipped his exit meetings and is frustrated over team drama.
There have also been reports that Porzingis is now taking an extended trip back home to Latvia, and according the Adrian Wojnarowski of The Vertical, there is 'an open rebellion to the triangle' among the players.
Speaking of Porzingis, Tim Cates explores a scenario where the versatile big man ends up in a Lakers uniform in the latest "10 with Tim" podcast -- listen here.