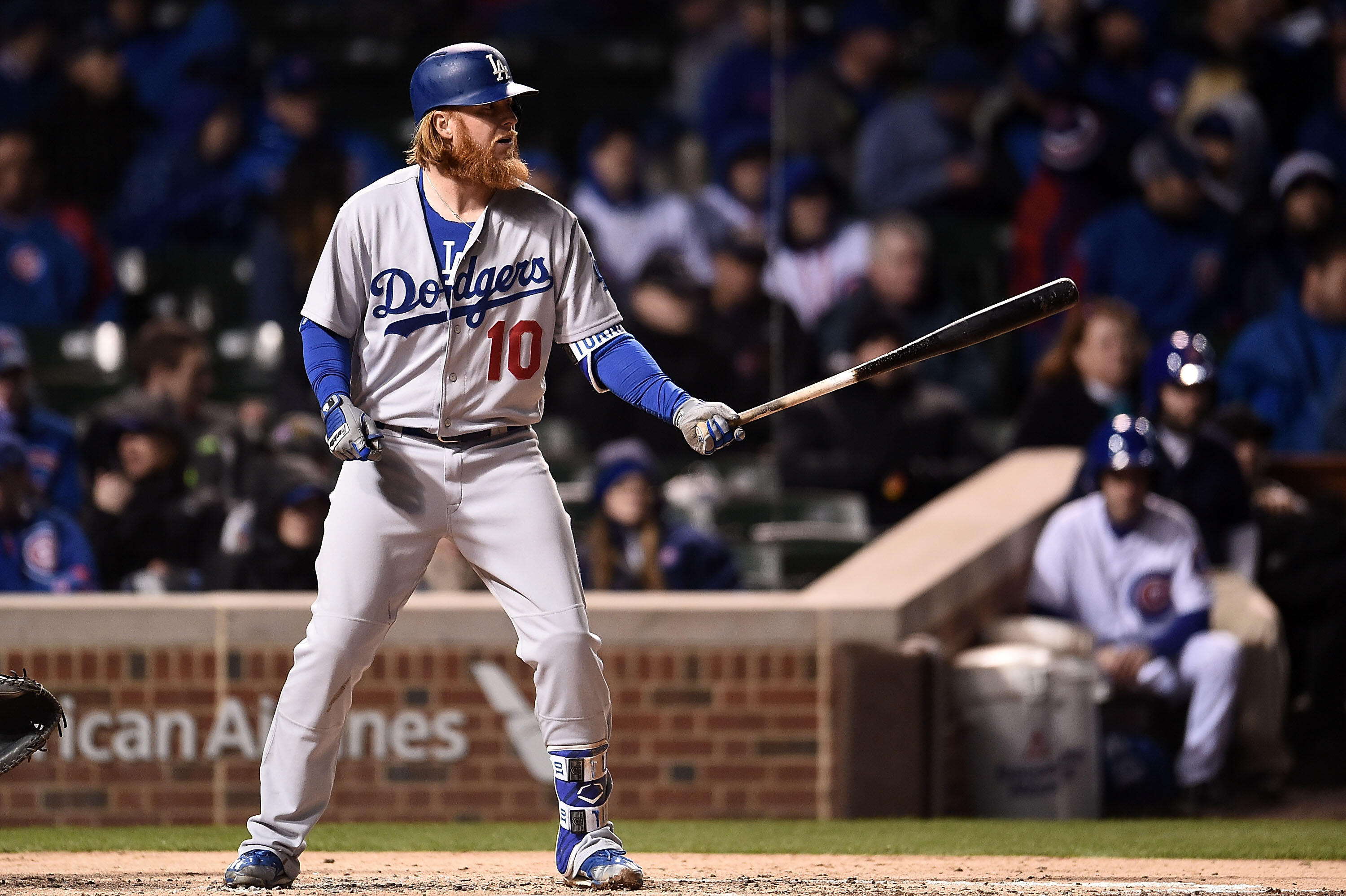 The Los Angeles Dodgers return to action on Wednesday night against the Chicago Cubs, and will do so short-handed after losing a pair of players to injury in Monday's series opener.
Third baseman Justin Turner injured his quad, while outfielder Franklin Gutierrez suffered a hamstring injury. On Wednesday morning, Dodgers Insider David Vassegh joined Fred Roggin and Rodney Peete to provide an update on the situation.
"I did not see [Justin Turner] yesterday, but from what I'm hearing it is not too severe," Vassegh said. "Franklin Gutierrez, the hamstring, obviously might be a little more serious, so we'll see if the Dodgers make a move."
The Dodgers have since placed Gutierrez on the DL and recalled Trayce Thompson.
Vassegh would go on to elaborate how Turner's exit from Monday's game was primarily a precautionary measure. He also discusses the team's inconsistency early on and Julio Urias' 2017 debut.
Listen to the full interview below.