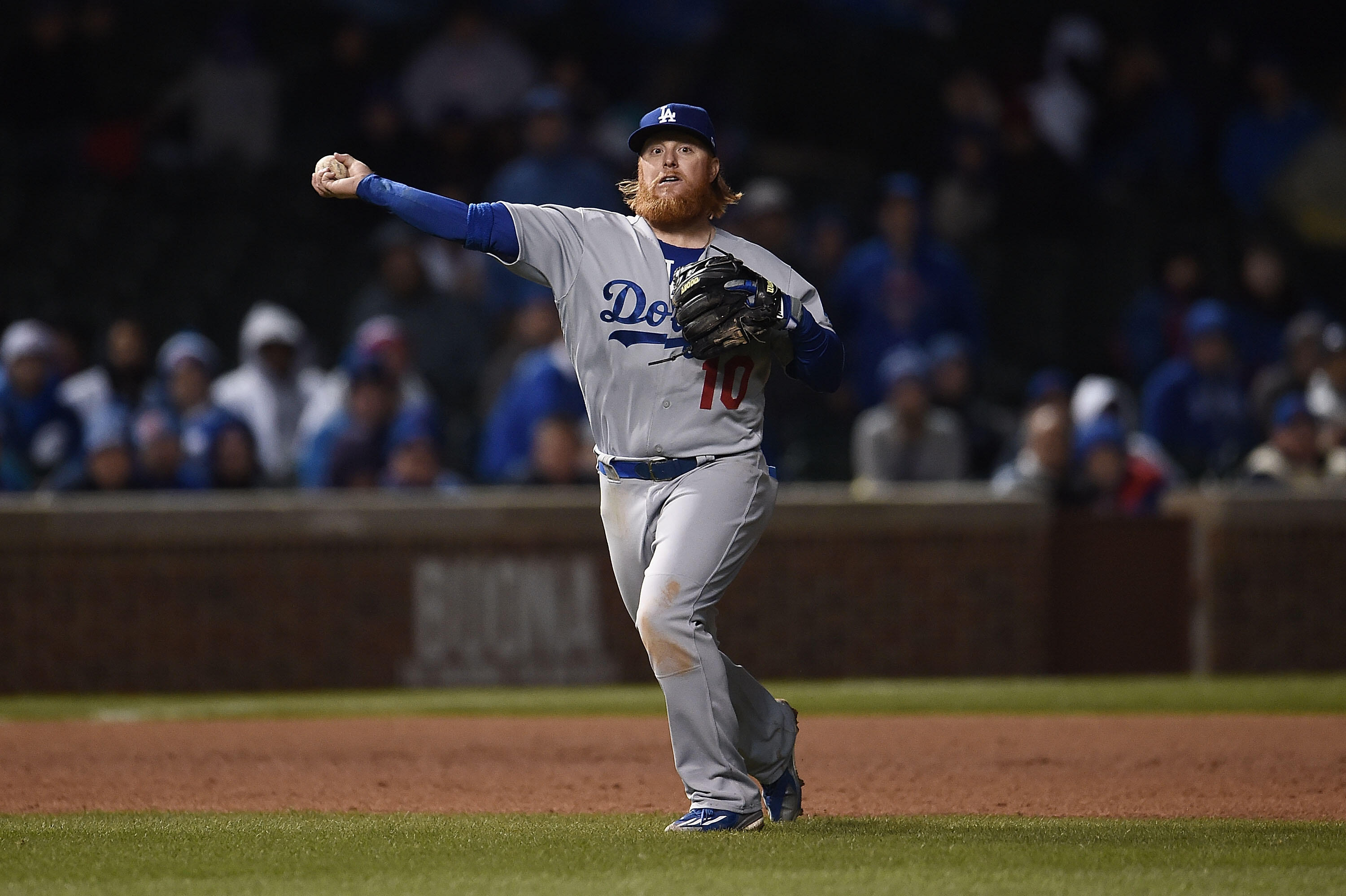 AM 570 LA Sports Dodgers Insider David Vassegh joined Fred Roggin and Rodney Peete on Tuesday to provide an exclusive Dodgers update, during which he shed light on the concerning nature of a seemingly minor quad injury for third baseman Justin Turner.
"Dave Roberts said it was precautionary to take Justin out because of how cold it was last night, but Justin Turner does not come out of a tie ballgame if he's not really hurt," Vassegh said. "So that's concerning."
Turner appeared to suffer his injury on a hard slide into second base during the eighth inning. On the particular play in question, a throwing error by Cubs shortstop Addison Russell allowed the Dodgers to tie the game at 2.
The Dodgers would eventually lose in walk-off fashion on an Anthony Rizzo single in the ninth.
"He went in to second base cleanly and fairly, but he did slide pretty hard going into the bag," Vassegh said. "Maybe that is where he hurt his quad. In that situation, in those conditions, that's when those hamstrings and quads start to pop up."
Outfielder Franklin Gutierrez also exited the game with a hamstring injury, although Vassegh expressed notably less concern.
"Gutierrez is less concerning because the Dodgers have a guy named Trayce Thompson in the minor leagues that they could call up to fill in for him," Vassegh said. "I'm more concerned with Justin Turner, and how he's going to feel when we get to the ballpark tomorrow."
Listen to the full Dodgers update from David Vassegh below.