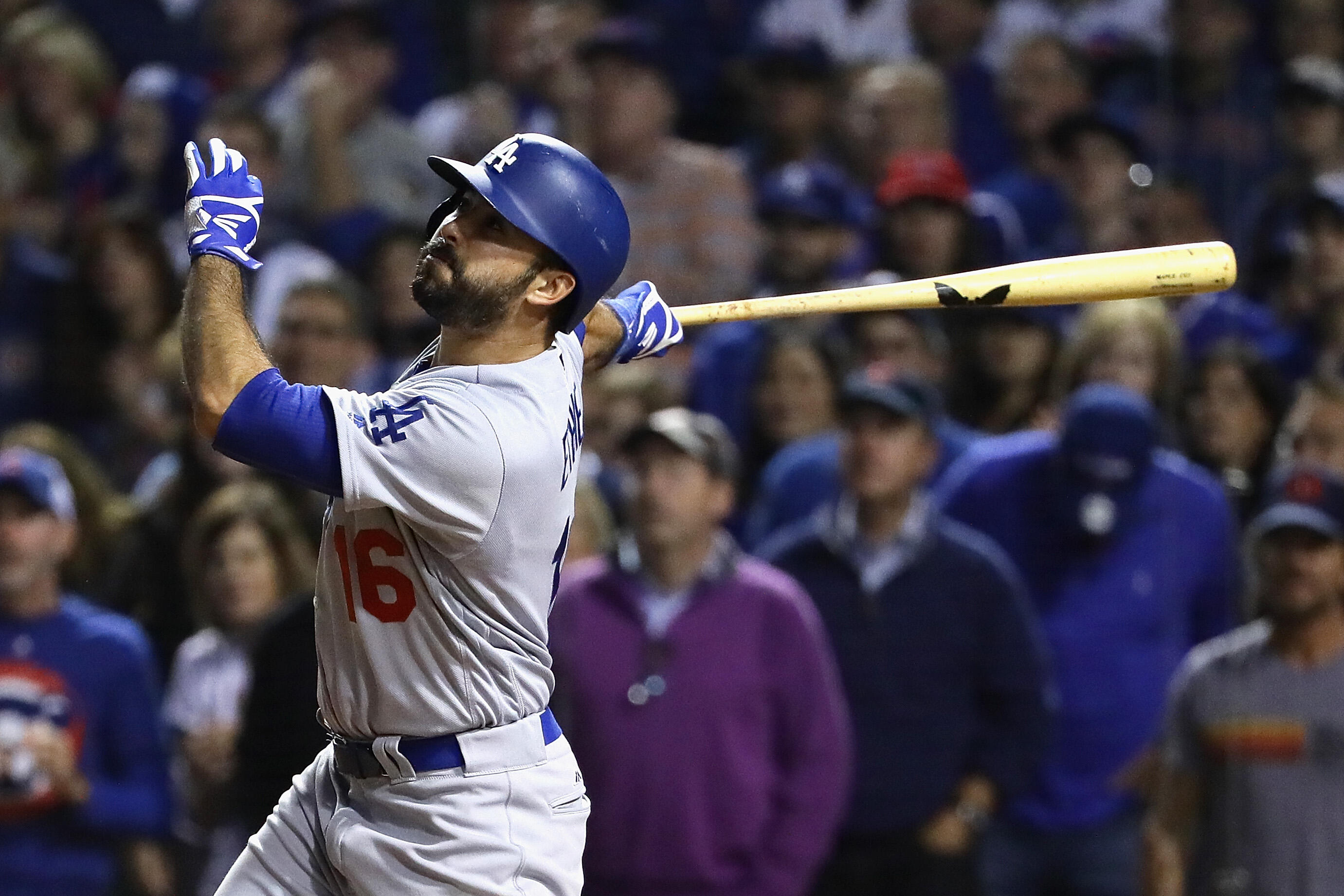 When reports surfaced last month out of Spring Training that Andre Ethier would be sidelined with a herniated disc, doubt was immediately cast over the veteran outfielder's outlook for the start of his 2017 campaign.
With the regular season now in full swing, much of this uncertainty still remains.
According to Am 570 LA Sports Dodgers Insider David Vassegh, Ethier is 'antsy and wants to do more' to get back on the field, but team trainers are taking a cautionary approach to the health of the career Dodger that turns 35 years old next week. And as noted by a recent report from the Los Angeles Times, there is no timetable for Ethier's return at the moment.
Dodgers manager Dave Roberts has said that the injury is not presumed to be as serious as the herniated disc that sidelined ace Clayton Kershaw for 2 1/2 months last season. Ethier has elected to take an aggressive approach to his rehabilitation, rather one focused on rest, and more developments should arrive in the coming days.
Ethier missed the majority of the 2016 season with a fractured leg. During the season prior, he hit .294/.366/.486 with 14 home runs, 53 RBIs and 54 runs scored in 142 games.
The impact of Ethier's absence has already been felt for the Dodgers.
Although the team has indicated a preference for Yasiel Puig to become an everyday fixture in right field, the injury to Ethier has severely limited their options at the position. The situation has also elevated the role of 24-year-old outfield Andrew Toles, who has started in the leadoff slot for three of the Dodgers' first four games this season.