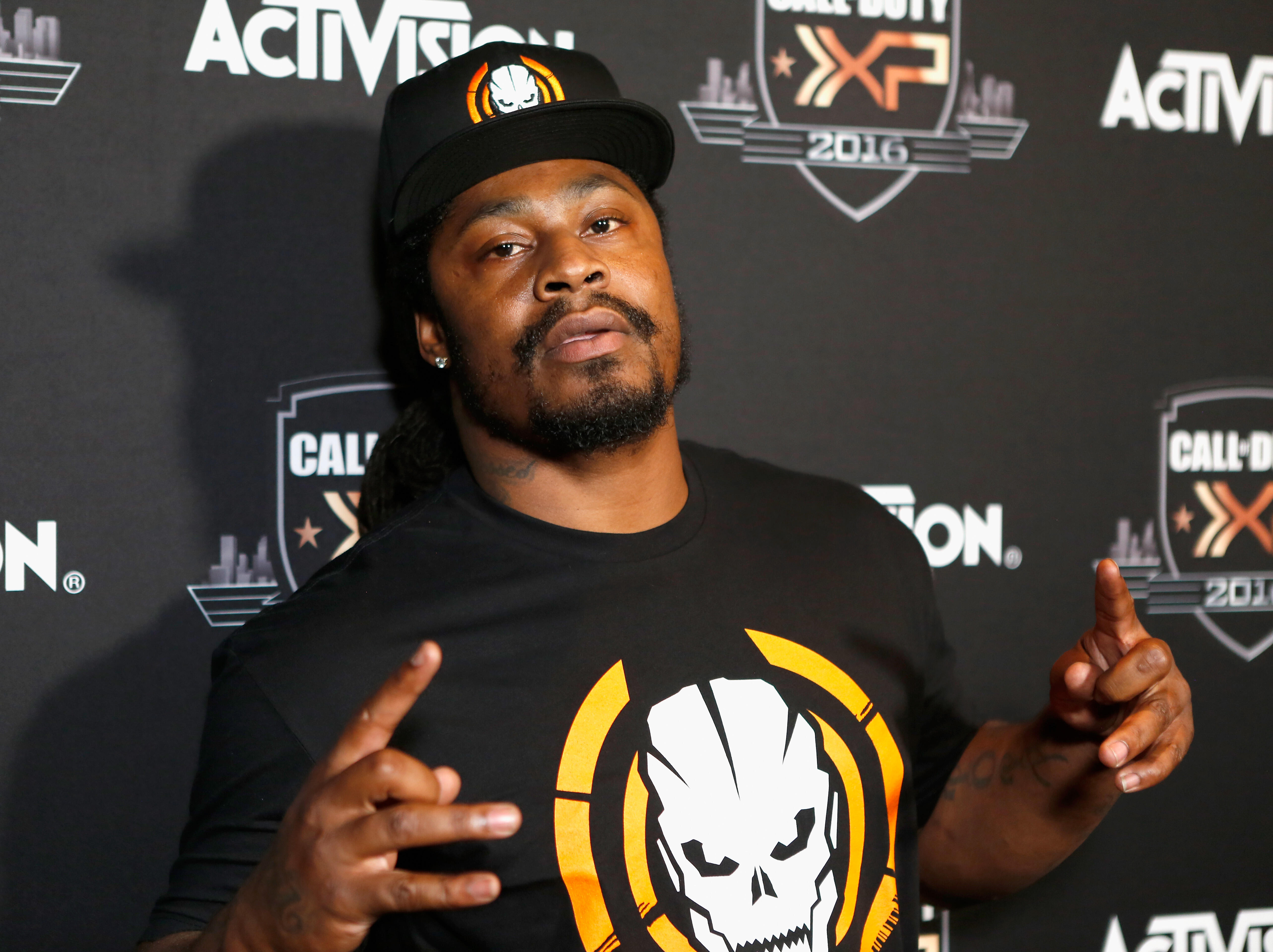 Following a lull in "Marshawn Lynch to the Raiders" rumors, the idea of the retired running back joining his hometown team picked up significant traction on Wednesday.
Former NFL punter turned Barstool Sports blogger/podcaster Pat McAfee reported that Lynch was at the Raiders' practice facility, which was confirmed by Ian Rapoport
Lynch is still under contract with the Seahawks, meaning that he cannot simply just sign with the Raiders. Rapoport reports that the Seahawks cleared the visit, as both sides explore their options.
I cannot think of a better player to join the franchise for its final years in Oakland. Lynch still lives in the area, is heavily invested in the Oakland community and would undoubtedly become an immediate fan favorite.
Photo: Getty Images