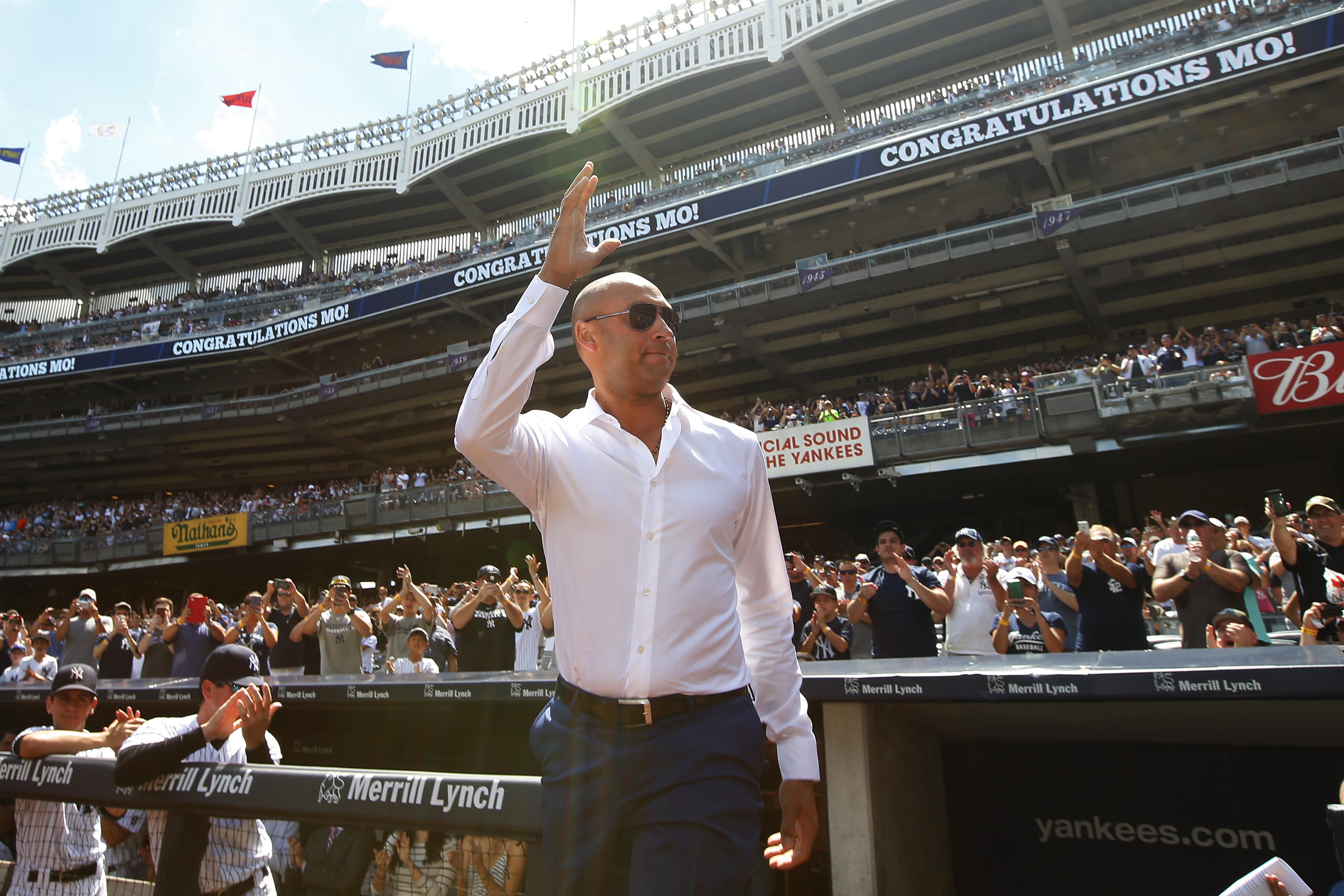 Derek Jeter stepped away from the game of baseball a little over two years ago, but according to a report from FOX Business, the future Hall of Famer could be looking to dive right back in.
It is being reported that Jeter, as well as former Florida Governor Jeb Bush, are among the possible bidders to purchase the struggling Miami Marlins.
Per FOX Business:
At least three possible bidders have emerged to purchase the Miami Marlins baseball team including one representing the country's most prominent political family, and one representing a future Hall of Famer, the FOX Business Network has learned.

Former New York Yankees star shortstop Derek Jeter has expressed interest in bidding for the team, according to people with direct knowledge of the matter. He is being represented in talks with Marlins president David Samson by veteran Wall Street executive and former Morgan Stanley (MS) brokerage chief Gregory Fleming, who now runs his own investment banking boutique, the people say.
Marlins owner Jeffrey Loria has been looking to sell the team for some time. According to the report, the price tag could range from $800 million to $1.6 billion.
Read the full story here.