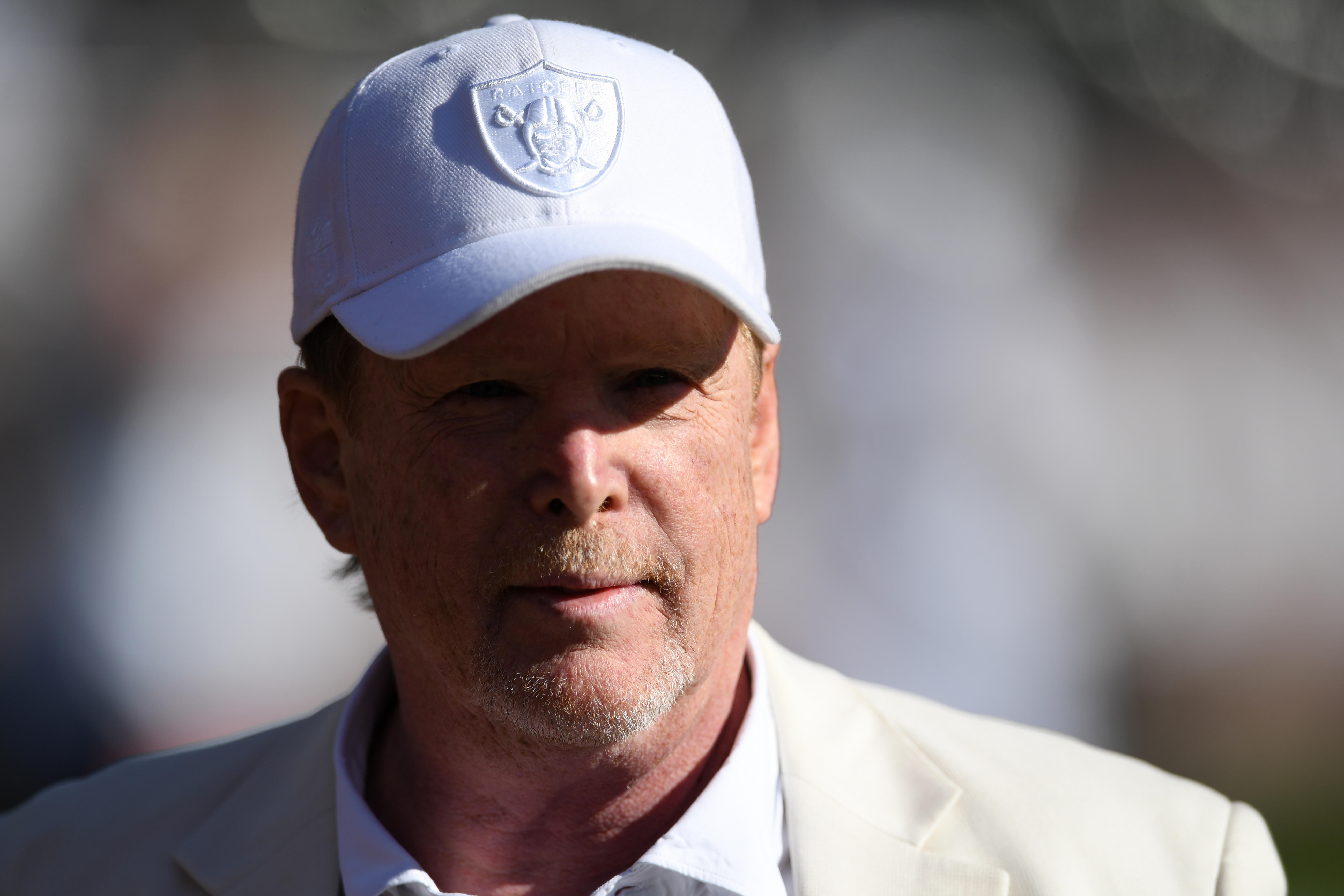 The Raiders are headed to Las Vegas, where a shiny new stadium and increased revenue streams will await in 2020.
Raiders owner Mark Davis is not celebrating the move, however, and a recent report hints at a reason why. Davis had previously stated his desire to remain in the Bay Area, and on Tuesday, he spoke on a little-known deal he attempted to strike with the Oakland A's.
Davis claims the discussions included an opportunity to purchase a stake in the Raiders, with new stadiums in mind for each team.
Per The Mercury News:
His long list of missed chances in Oakland apparently included a little known attempt to team up with the A's. Davis said on the air Tuesday that the Raiders wanted to tear down the Coliseum, add some infrastructure, and then re-build with two new stadiums — one for baseball only and one for solely football.
Davis told 95.7 The Game that the Raiders were so interested in that scenario that he and team president Marc Badain pitched the idea to A's then-managing partner Lew Wolff and A's then-president Mike Crowley during a lunch meeting with the Claremont Hotel in Berkeley in recent years.
"We offered them the opportunity to purchase 20 percent of the Raiders and to do what I said about building two stadiums on that site," Davis said. "And the message from them was … that they did not want to remain on that site, especially if we were to build there. But they would love to buy 20 percent of the Raiders. And that was really the last time we talked to the A's about it."
The Mercury News reports that Wolff confirmed the meeting, but states that there were hang-ups from the very beginning.
Read the full story here.