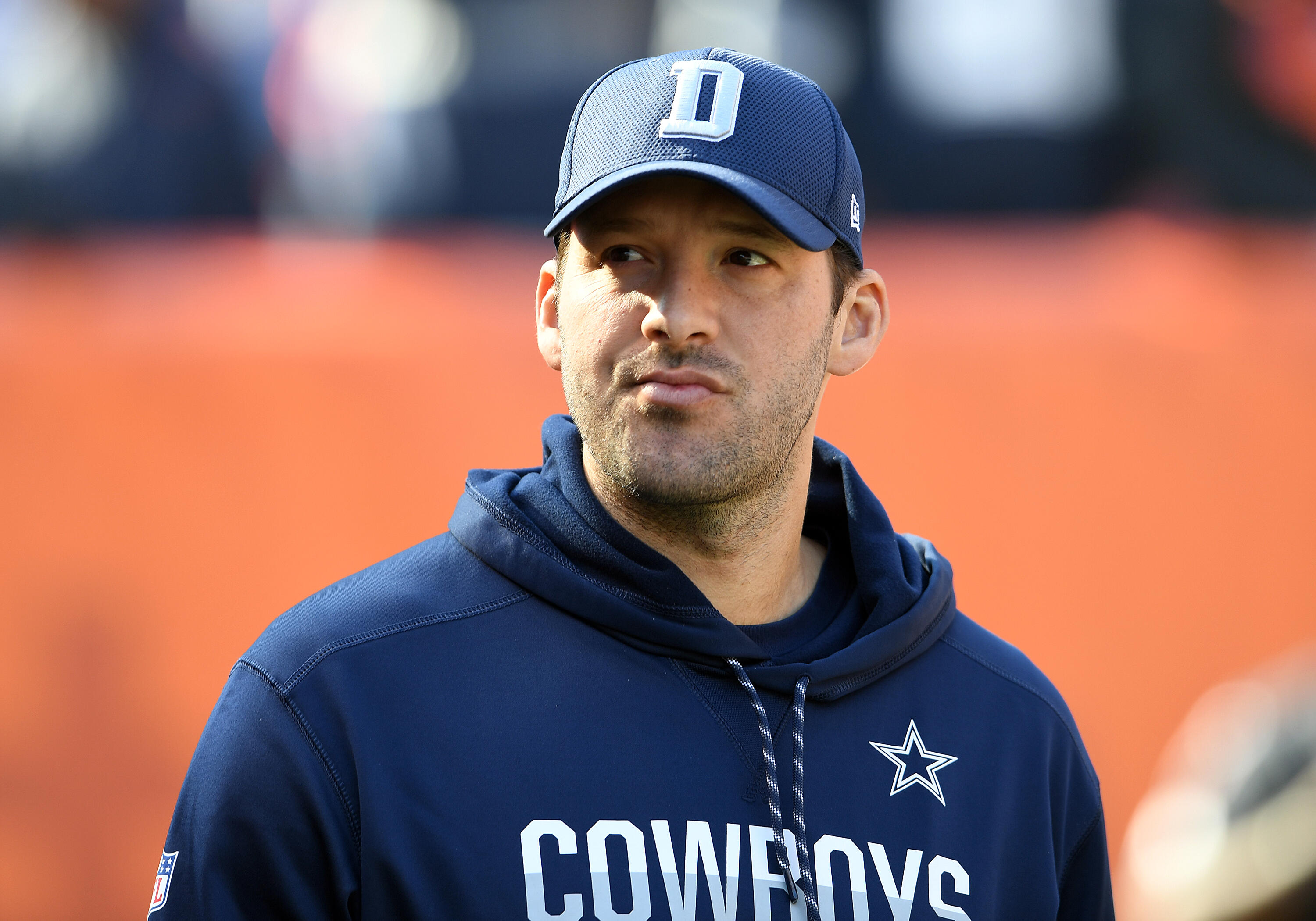 Tony Romo has said goodbye to the gridiron, and is reportedly heading to the broadcast booth.
According to multiple reports, the former Dallas Cowboys quarterback will join CBS as a TV analyst next season.
Romo is reportedly expected to replace Phil Simms as the network's top game analyst.
Tony Romo will be a TV analyst with CBS next season, according to sources. A deal has yet to be signed, but CBS and Romo have reached a verbal agreement. The Cowboys QB is expected to replace Phil Simms as the net's top game analyst, where he will be paired with Jim Nantz. CBS outbid Fox Sports for Romo's services, sources said.
Another interesting note is that Troy Aikman's status as Fox Sports' top game analyst possibly played a factor in Romo's decision to join CBS.
Do you think this is a good career move for Tony Romo?