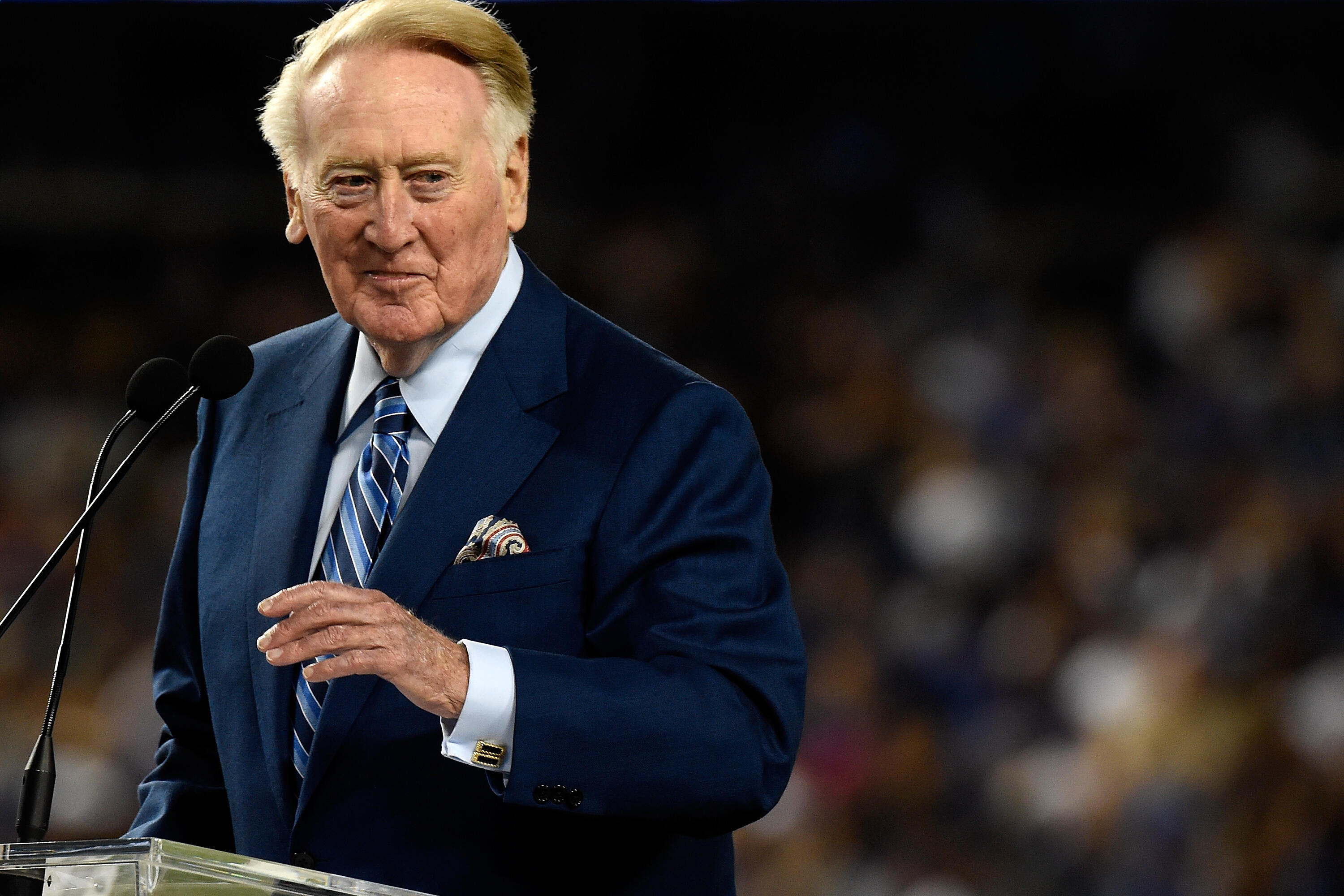 For the first time in 67 years, Dodgers fans are faced with life after Vin Scully.
The iconic longtime voice of the Dodgers stepped away from the broadcast booth last fall, ushering in an unfamiliar era for most Dodgers fans. And unfortunately for fans hoping to catch a glimpse of Scully at Opening Day, such an occurrence will not be happening.
In an interview with the Associated Press, the legendary broadcaster explained why he wouldn't be present at Opening Day this year.
"It's a day game. I'll probably have things to do," Scully told the Associated Press. "I might catch a piece of it."
In addition to potential scheduling conflicts, Scully alluded to the restlessness he felt previously at Dodger Stadium when not in the broadcast booth.
"During the World Series back around '77 or '78, there was a game at Dodger Stadium with the Yankees, and I went to the game as a spectator," Scully recalled. "Now, I hadn't been as a spectator in a long, long time, and I felt somewhat restless that I wasn't broadcasting."
It is quite possible that Scully -- the constant professional that he is -- simply did not want to take away the spotlight from the Dodgers' 2017 campaign.
Photo Credit Getty Images