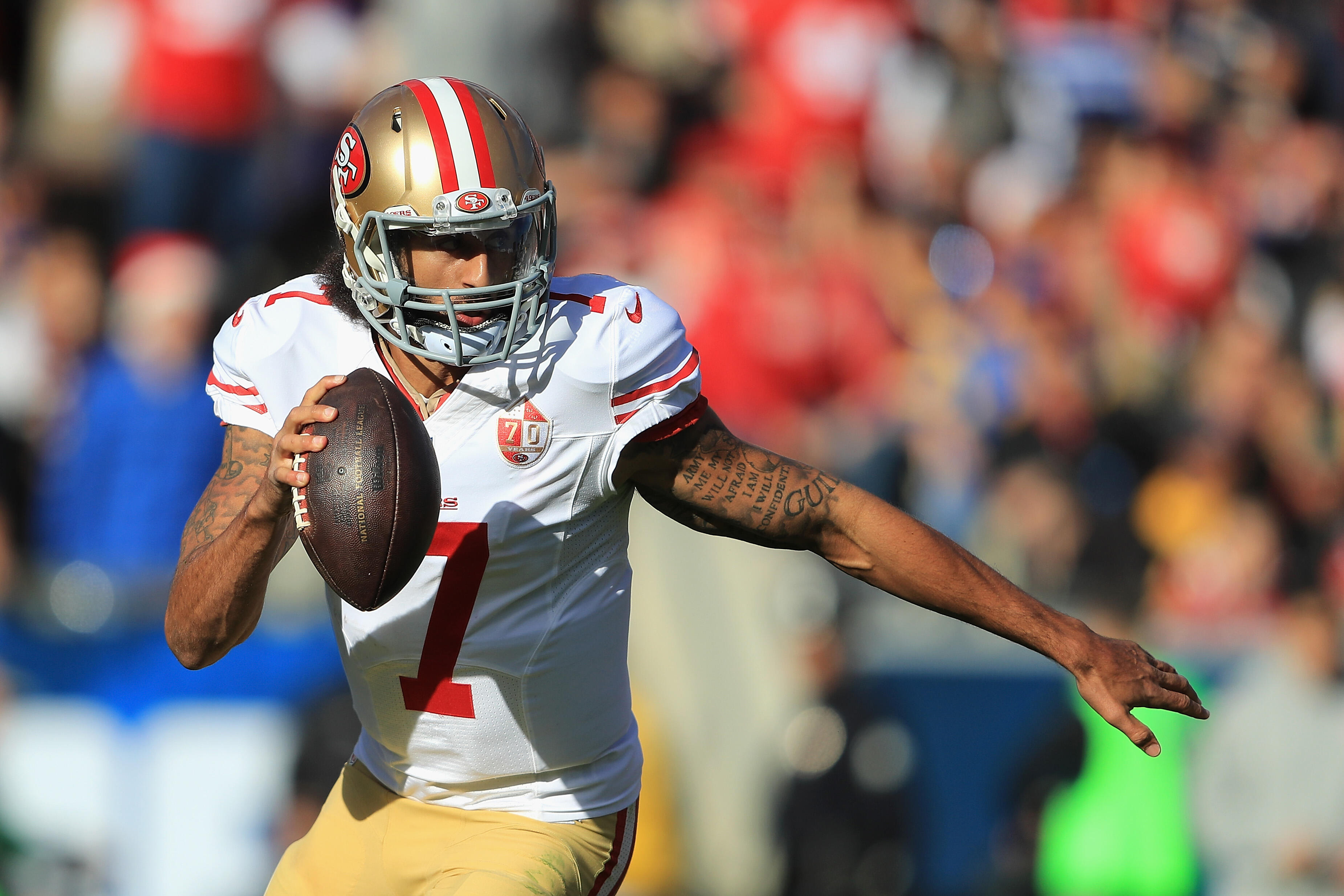 Colin Kaepernick's lack of an NFL job has been a lightning rod for discussion, with a significant and vocal faction of sports media suggesting that the free agent quarterback is being blackballed by teams for his decision to kneel for the National Anthem last season.
Baltimore Ravens head coach John Harbaugh, however, has a different opinion.
Before the social media mob grabs its pitchforks, Harbaugh's comments should be taken in full context.
Harbaugh is the brother of Jim Harbaugh, Kaepernick's former coach with the San Fransisco 49ers, and both agree that the controversial quarterback has the tools necessary to win in the NFL. He also notes that he believes Kaepernick will land a job eventually.
Photo Credit Getty Images