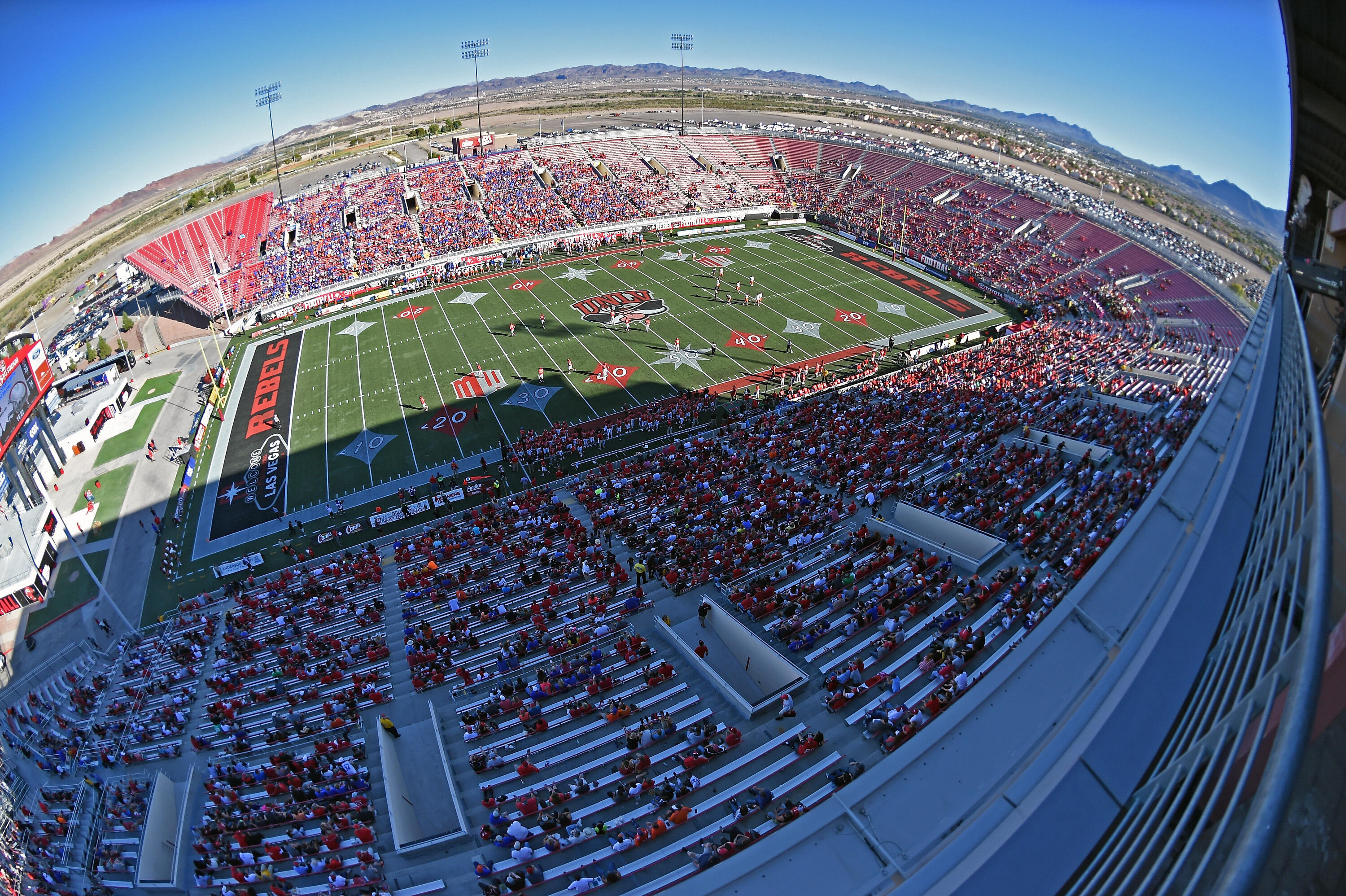 With the Oakland Raiders set to have their relocation to Las Vegas approved on Monday, an awkward stadium situation is presented for the immediate future.
The Raiders will in all likelihood still play their home games in Oakland for the 2017 season -- and possibly longer -- until the proposed stadium in Las Vegas is completed.
Questions have been raised about the prospects of making Sam Boyd Stadium, home of the UNLV Rebels, the team's temporary home. According to NFL Insider Vinny Bonsignore, however, this is not a suitable venue for an NFL team at the moment.
Tune in to AM 570 LA Sports for all the latest on the Raiders' relocation to Las Vegas.
Photo Credit Getty Images