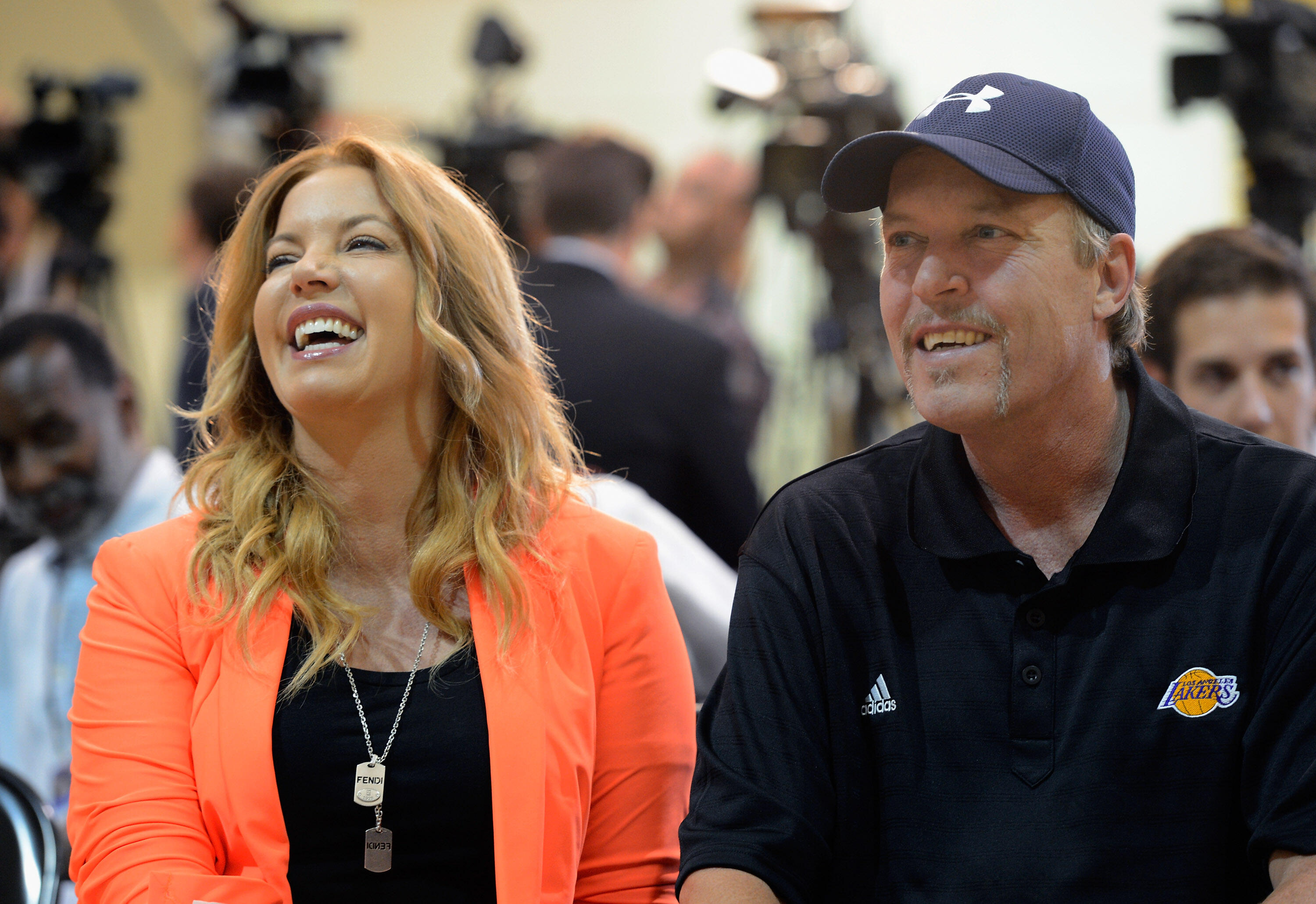 Los Angeles Times - The monthlong fight between Jeanie Buss and her brothers, Jim and Johnny, to control the Lakers is over.
The three siblings have agreed for Jeanie to serve as controlling owner and on the team's board of directors as long as the family owns the Lakers. On Monday morning, they asked a Los Angeles County Superior Court judge to issue an order to that effect.
"The message is clear here: Do not underestimate Jeanie Buss," her attorney, Adam Streisand, told the Los Angeles Times. "There is not going to be a palace coup. Not now. Not ever."
The report from Los Angeles Times sports enterprise reporter Nathan Fenno reveals that the failed takeover attempt by Jim and Johnny Buss earlier this month cost Jim his spot as a co-trustee for the trusts through which the Buss family owns a majority share of the team.
Jim Buss reportedly resigned as a co-trustee as part of a condition set forth by Jeanie to resolve the dispute. Jim, who could have been removed from his post by a court, will be replaced by his sister Janie. Johnny will stay on as a co-trustee.
At least on the surface, these latest developments appear to silence an ugly feud for the Lakers organization.
To read the full report, click here.