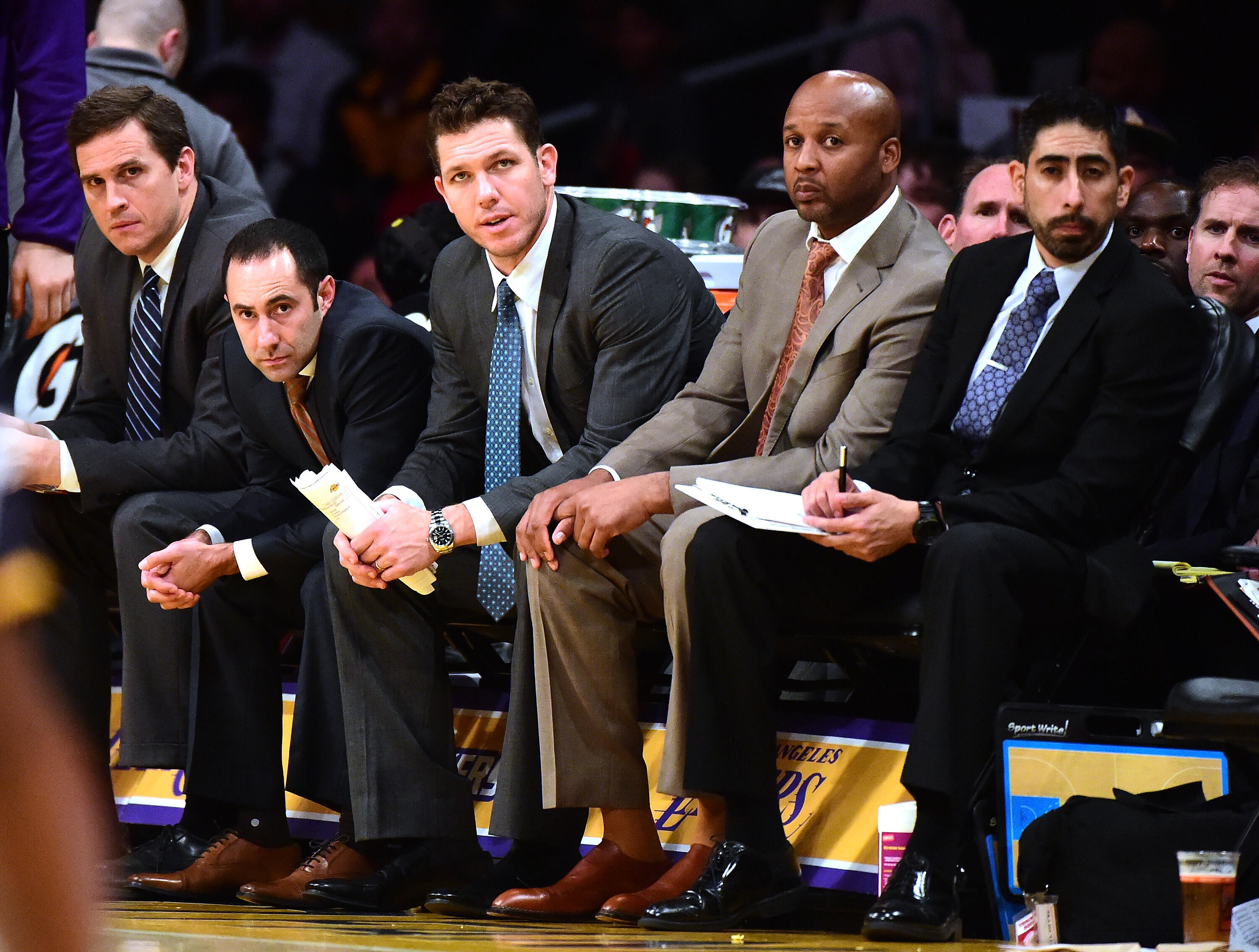 "The problem is going to be there no matter who coaches the team."
Longtime NBA veteran, former Lakers assistant coach and current UCLA broadcaster Tracy Murray joined Kevin Figgers and Adam Aslund on the FnA podcast this week to discuss several topics on the L.A. hoops scene.
During the conversation, Murray gives insight into what is ailing the Lakers, who appear destined for yet another season under the 30-win threshold.
"They need to make some personnel changes," Murray said. "Number one: they need to get some people in there that are not impressed with L.A., because you are telling kids to come in here and not be impressed with being an A-list celebrity playing for the Lakers at 18, 19, 20 years old. They're not thinking about basketball. They're thinking about chasing the Kardashians.
"I'm just being honest and real about the situation. You need to get some people in here that want to reestablish what the Laker brand is and win championships. There are only a couple of guys on that team that understand that."
Listen below, and to hear the podcast in its entirety, click here.
Photo Credit Getty Images