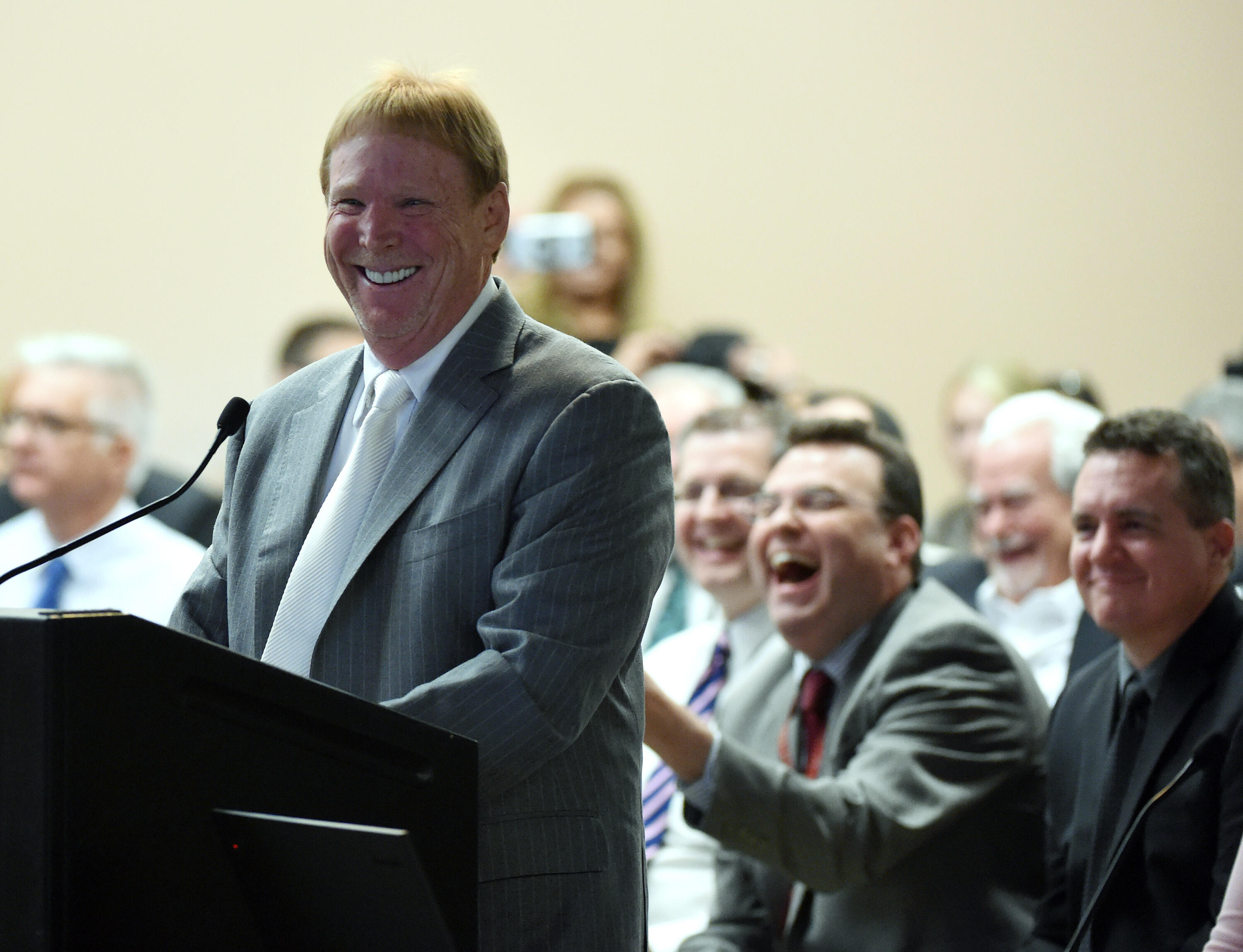 PFT - As the Raiders move toward a vote on their proposed move out of Oakland, a key piece of information has emerged regarding the looming relocation process.
Via Peter King of TheMMQB.com, the Raiders will pay a transfer fee in the range of $325 million to $375 million in connection with the jump from Oakland to Las Vegas.
As King notes, that's considerably less than the $650 million paid separately by the Rams and the Chargers to move to L.A. And it could up being a bargain. One owner suggested to King that, within the next decade to 15 years, "you'll see the Raiders doing better than at least one of the L.A. teams and potentially both L.A. teams."
As the vote at this month's NFL owners meetings in Phoenix creeps closer, the reality of a Raiders move to Las Vegas appears to become more inevitable.
The relocation fee figure is based on various factors. According to Pro Football Talk's Mike Florio, these factors include income streams, expense differences between the current and new location, current stadium desirability, demographics of both markets and more.
NFL Insider Vinny Bonsignore confirms that a vote on the Raiders relocation bid is swiftly approaching.
Photo Credit Getty Images