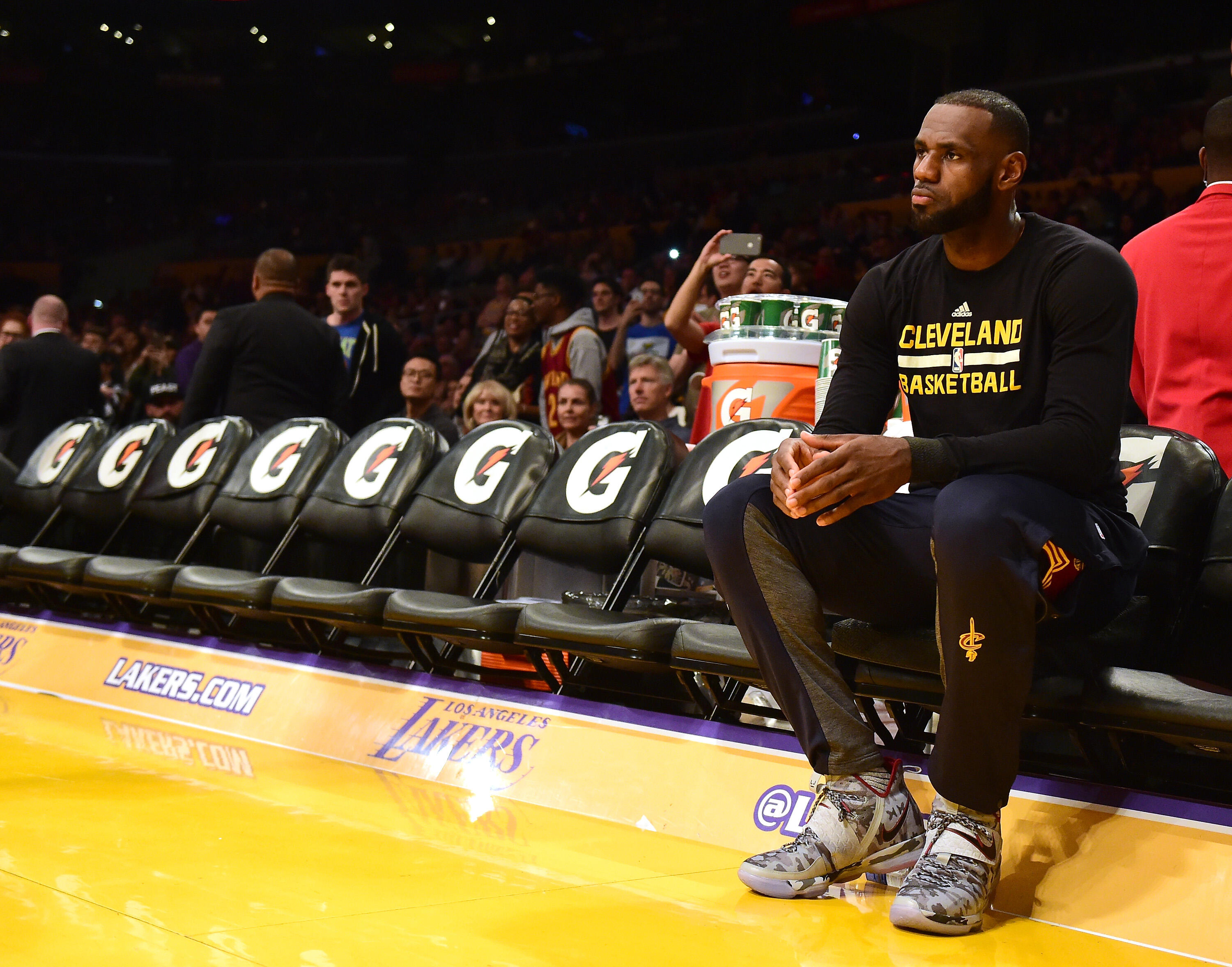 Lebron James had some words for LaVar Ball after the amateur sports parent commented on the NBA star's kids last week.
"Keep my kids' name out of your mouth, keep my family out of your mouth," James told ESPN on Tuesday. "This is dad to dad. It's a problem now."
"He can talk all about his brand, talk about his sons, talk about basketball, talk about me," James said. "But keep my family out of this."
This comes in response to Ball's comments last week on FOX Sports NBA Insider Chris Broussard's podcast, which can be found below. During the appearance, Ball suggests that his kids are better set up for success than James'.
"Kareem's got sons, Jordan's got sons, Shaq's got sons."
— "His son is pretty good too," said Broussard.
"His son is alright," Ball quickly interjected. "…the monsters in the NBA, their dads wasn't that good. They were OK, they was players, but the fact that the old Curry wasn't no All-Star, he wasn't cold. He could shoot the ball though. Kobe Bryant, his dad wasn't all that, that's why he's such a monster."
You got LeBron, it's gonna be so hard for his kids, cause they gonna look at them like 'you gotta be just like your dad.' And after a while that pressure starts sitting on you like 'why do I gotta be like him, why can't I just be me?' And then they're gonna be like 'aw, you're soft, you're not that good.' Because the expectation is very, very high."
My sons are good, they're great," Ball said. "But let's say I really excelled in football and made millions of millions of dollars. Do I spent that time with them now? — No, I have to worry about the offseason and I just buy you a trainer and hope that you turn out okay. Whereas the fact that I wasn't all that, allows me to take the time to make my boys all that."
Ball joined JT the Brick on FOX Sports Radio Tuesday, and responded to James' comments.
Listen below.
Photo Credit Getty Images