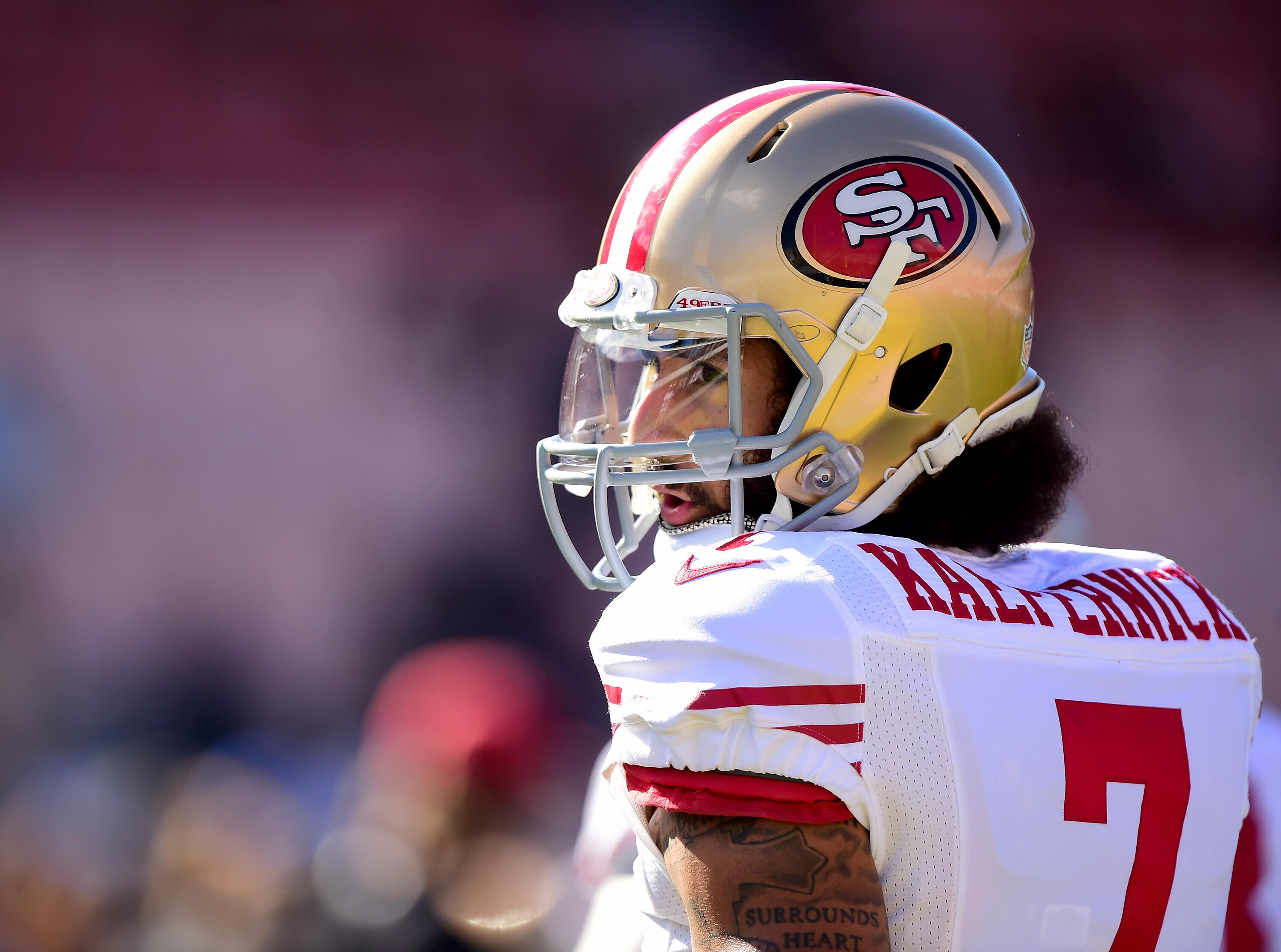 TIME - Former San Francisco 49ers quarterback Colin Kaepernick has donated $50,000 to Meals on Wheels as part of a series of donations he has made over the last year.
Kaepernick, who sparked controversy by kneeling during the national anthem before 49ers games in the fall of 2016, also donated $50,000 to the social media campaign #LoveArmyForSomalia, which aims to raise $2 million to aid starving people in Somalia, NFL.com reported.
Political motivations aside, and regardless of where you stand on the controversial free agent quarterback, there is something to say about Colin Kaepernick's commitment to charitable giving despite a bleak outlook for his NFL career.
Kaepernick's name has made headlines in the past week as a result of his failure to secure a job after opting out of his contract with the San Fransisco 49ers, despite seemingly less-talented players landing backup quarterback gigs. While a vocal faction of social media believes Kaepernick is being punished for his decision to kneel during the national anthem last season, others argue that he is suffering from the Tim Tebow Effect -- a player serviceable enough to warrant a backup quarterback job, but not talented enough to justify a constant distraction.
To read the full story on Kaepernick's latest charitable giving, click here.
Photo Credit Getty Images