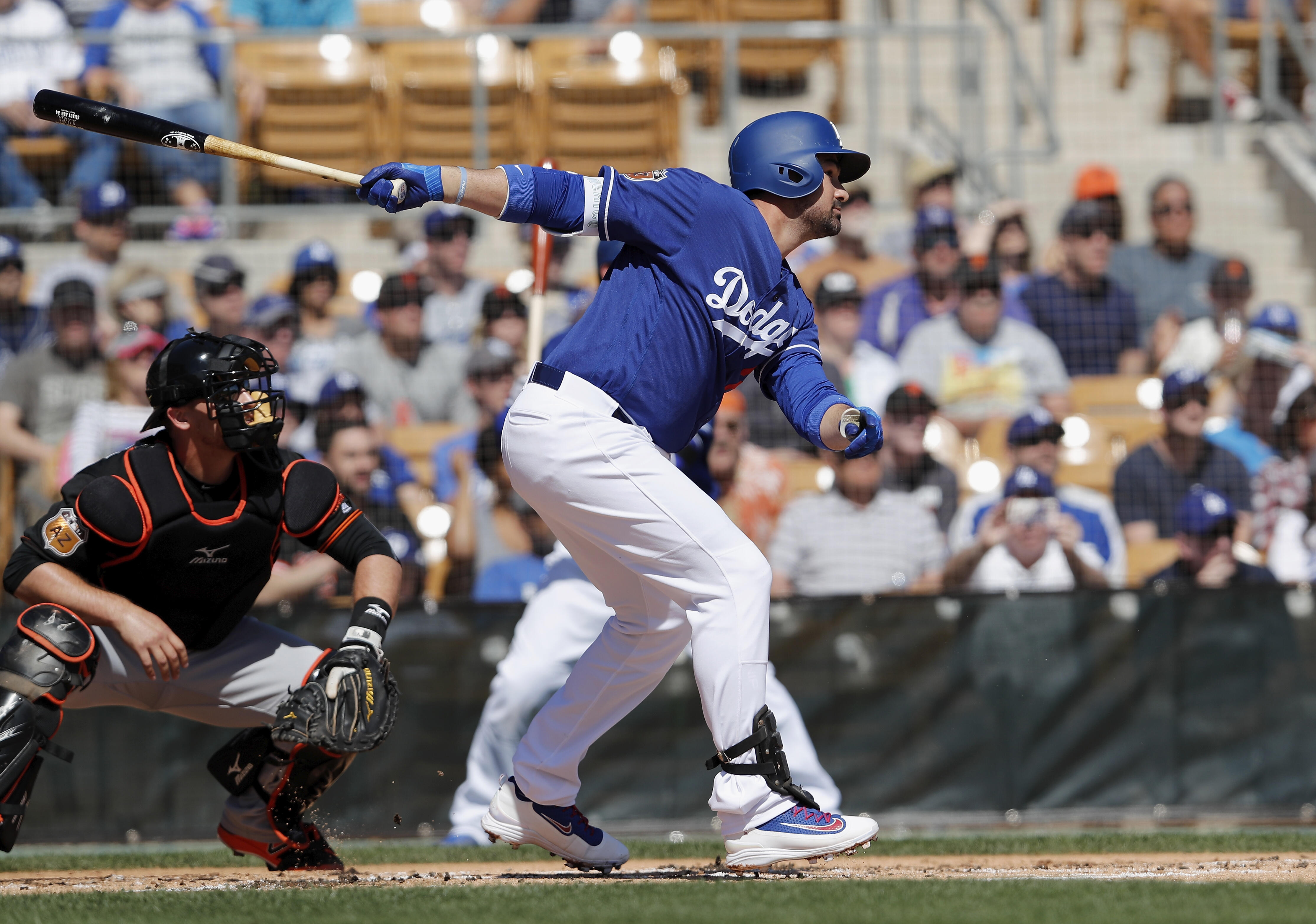 Dodgers first baseman Adrian Gonzalez had an issue arise with the same elbow that held him out at the start of Spring Training, but the team is not heavily concerned about the five-time All-Star's status for the regular season.
The flare-up occurred as Gonzalez made a check swing, which Dodgers manager Dave Roberts spoke on Monday morning.
"Adrian took a check swing and there was a little something with the same elbow," Roberts said. "A different part, more the belly of the arm, but he's assured us that it is not a big deal. Today he's not in there, but he will be back in there the next day. He's going to go through the workout [today].
Gonzalez missed the beginning of Spring Training with what was described as a "tennis elbow". Although the recent tweak occurred to the same right elbow, the Dodgers do not have any significant concerns regarding his ability to be healthy for the regular season.
"With Adrian you have to manage the workload," Roberts said. "You are trying to get your swing right, so part of the balance is still trying to get healthy but also get your swing right. Worry? That's a little aggressive. Adrian, more so than any other player, knows his body and is really in tune with his body. We're not too concerned about it."
Health is not the only uncertainty for Gonzalez. Another concern among fans is the fact that his slugging percentage dropped to .435, his lowest since 2005.
It should be noted, however, that Gonzalez was still productive at the plate — matching his RBI total of 90 from the 2015 season.
"I think there's a difference between slugging and being productive too," Roberts said. "Adrian has been a productive player his entire career. Yeah, the slugging was down, but he still drove in 90 runs. So I still like him in the batter's box."
Photo Credit Getty Images