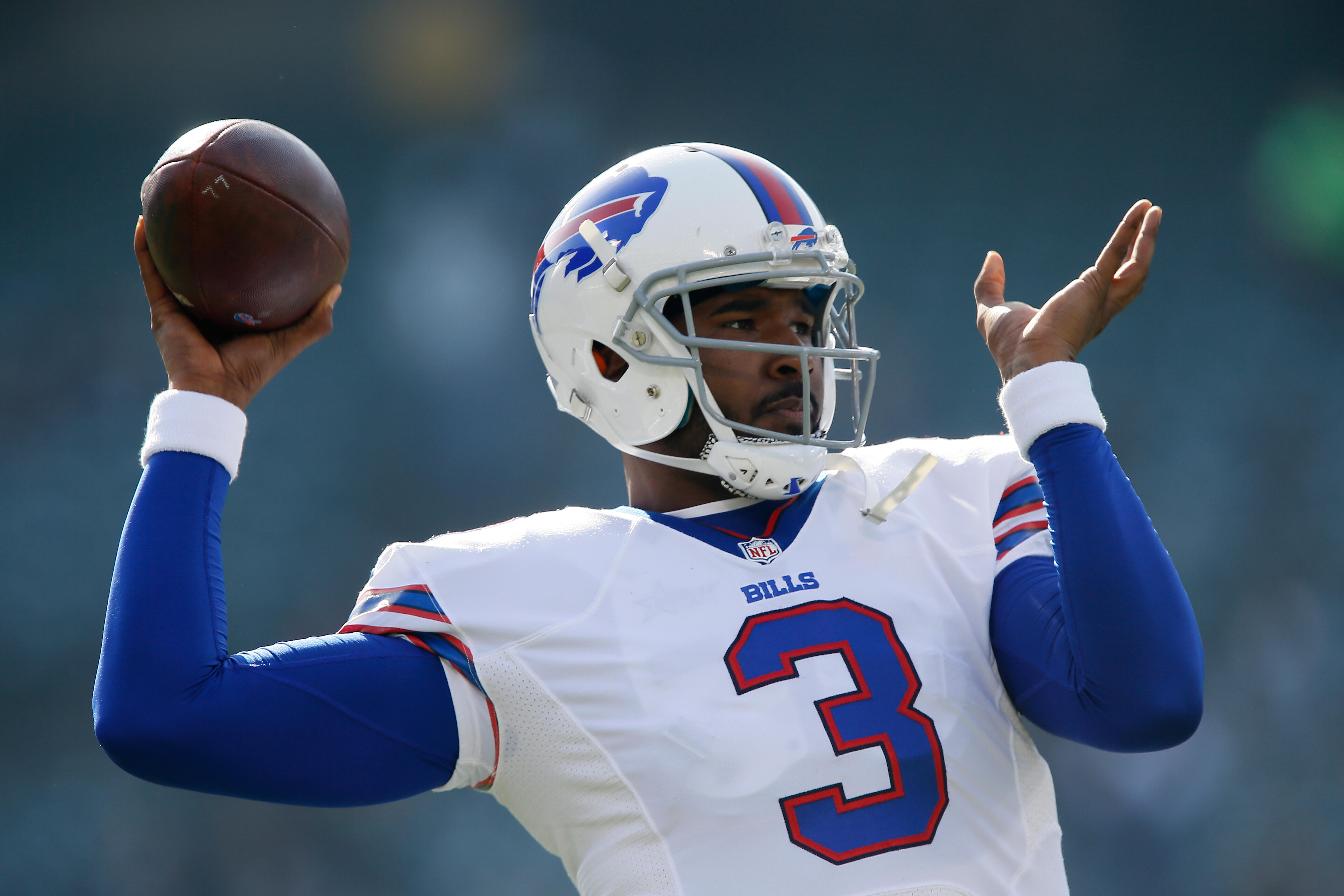 The Oakland Raiders announced the signing of unrestricted free agent EJ Manuel on Monday, sparking a battle for the backup quarterback job.
Below is a glimpse at some of Emanuel's career highlights, per a release from the Raiders:
Manuel was originally drafted by the Buffalo Bills in the first round (16th overall) of the 2013 NFL Draft. The 6-foot-4, 237-pounder out of Florida State has appeared in 29 games, making 17 starts over his career, and has registered 3,502 passing yards and 19 touchdowns through the air, adding four more scores on the ground.
From 2014-2015, Manuel combined for six starts and tossed eight touchdown passes. In 10 appearances during his 2013 rookie campaign, he tallied 1,972 passing yards on 180-of-306 passing with 11 touchdowns and set franchise rookie records for most passing touchdowns and completions in a season.
The native of Virginia Beach, Va., Manuel finished his career at Florida State playing in 43 games, throwing for 47 touchdowns and 7,741 yards on 600-of-897 attempts (66.9 percent). He led the team to a 25-6 record as a starter, posing the third-most wins in school history. Manuel became just the second quarterback in FBS history to win four straight bowl games.
The arrival of Manuel provides the Raiders with depth under center, and it is certainly possible the signing is a response to last year's late-season injury to Derek Carr — which effectively ended the team's Super Bowl aspirations. Manuel will join second-year pro Connor Cook in competition for the backup quarterback job.
Photo Credit Getty Images