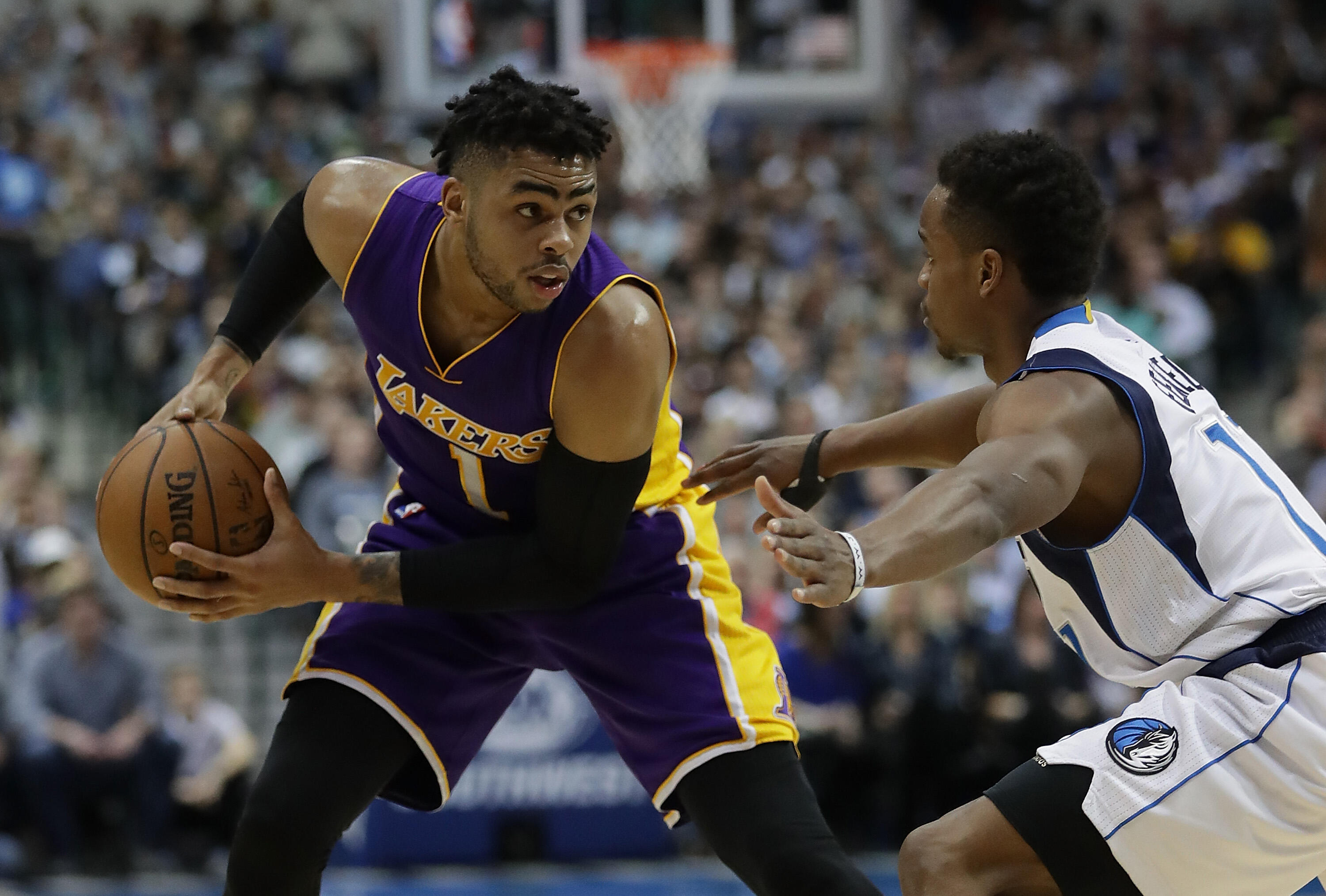 It's been a 2016-17 season filled with criticism for D'Angelo Russell, but the second-year Lakers guard had an answer for critics on Sunday night against the Cavaliers.
In his return to the starting lineup, Russell delivered a performance that reminded us why he was selected second overall in the 2015 NBA Draft. He finished the night with a career-high 40 points, becoming the youngest player in Lakers history to hit the 40-point mark.
Russell also hit seven threes and recorded six assists with just one turnover.
Photo Credit Getty Images